Jets put new recovery plan into action amid gruelling stretch
Winnipeg will reel off 19 games over the next 33 days, flying roughly 26,585 kilometres with four sets of back-to-back contests, TSN Senior Hockey Reporter Frank Seravalli writes.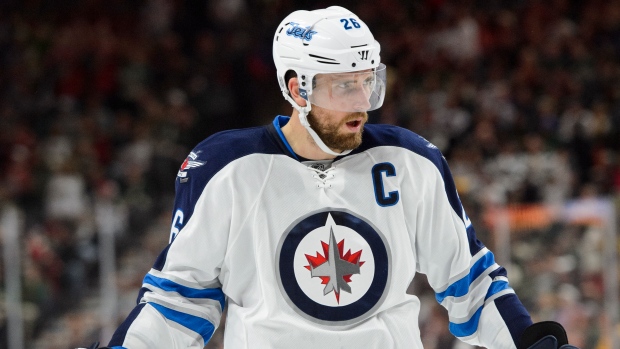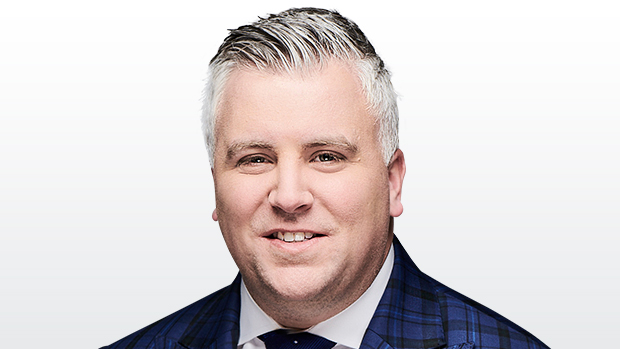 Here's hoping the Winnipeg Jets packed enough clean laundry.
Between now and Dec. 1, the Jets will be the busiest team in the NHL.
They will reel off 19 games over the next 33 days, change time zones 10 times, cross the border eight times and fly roughly 26,585 kilometres. Along the way, they'll enjoy two consecutive off-days just once — and play four sets of back-to-back contests.
These are the breaks of being one of the NHL's most geographically isolated teams, located smack dab in the middle of the map — where it's just as easy for the schedule maker to send the Jets east one night and west the next.
To combat the grind as best as possible, the Jets have implemented a few key changes to their routine after experimenting with sports science during an equally gruelling stretch late last season.
"We are now more focused on active recovery rather than pure days off," Jets coach Paul Maurice said Wednesday. "We used a number of different things last year during a stretch of games every other night for a month and a half."
Maurice said Dr. Craig Slaunwhite, the Jets' director of fitness, has "a great amount of influence in what we do."
The keyword in active recovery is "active." As Maurice hinted, it doesn't mean sitting in a hotel room — aside from the four complete days off per month, as mandated by the NHL's Collective Bargaining Agreement. It means performing an exercise or series of exercises at a low intensity, designed to increase blood flow in order to flush toxins — such as lactic acid buildup, which causes stiffness and soreness — from the body.
The point is to not overwork the body to where additional muscle fatigue or damage is caused. There is a fine line. That's where last season's experiments will pay off: the Jets collected and studied different biomarkers that would theoretically help determine that line.
Biomarkers can be found in bodily fluids, such as blood, urine, saliva or sweat. For an athlete, the appearance of a certain protein or lactic acid level could indicate severe muscle fatigue or injury. Or the rapid drop of a certain biomarker could indicate that a recovery method is having a positive effect on a player.
That biomarker monitoring will go along with the other normal recovery techniques that teams use, such as compression boots, massages, and nutrition schemes.
The Jets are also changing their travel schedule in an effort to reduce fatigue.
For example, Winnipeg plays in Colorado on Friday night. Rather than endure the 45-minute slog from downtown Denver back out to the airport and land sometime after 3 a.m. Saturday morning, the Jets will stay overnight after the game — something they've almost never done since re-locating to Winnipeg in 2011.
The flight from Denver to Winnipeg is two hours, but the extra hour going from Mountain Time to Central Time would mean a late arrival. Instead, the Jets will fly on Saturday and rest up ahead of Sunday afternoon's home game against the Sabres.
No team will feel sorry for the Jets as they inch through the NHL's ringer — every team will feel the crunch with a more condensed schedule this year. But you can rest assured all 29 other teams will be paying attention to how the Jets do business, all hoping to pick up a trick or two.
Contact Frank Seravalli on Twitter: @frank_seravalli