Jets sign G Kalemba to PTO to serve as Hellebuyck's backup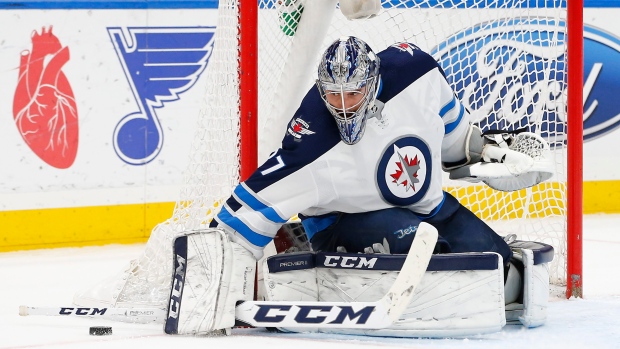 With Michael Hutchison's flight to New York delayed, the Winnipeg Jets have signed goalie Zane Kalemba to a professional tryout to serve as Connor Hellebuyck's backup Thursday against the New Jersey Devils.
Hutchison was flying out for the game after Steve Mason suffered a lower-body injury in practice. Mason has returned to Winnipeg to be further checked by Jets team doctors.
The 32-year-old Kalemba isn't playing for a professional team at the moment. He is working with the Devils' youth foundation.
Kalemba played with captain Blake Wheeler with the Green Bay Gamblers of the USHL in 2004-05 before moving on to Princeton University and playing in the CHL, ECHL, and EIHL. Kalemba last played in 2015-16.