Jets' Trouba in concussion protocol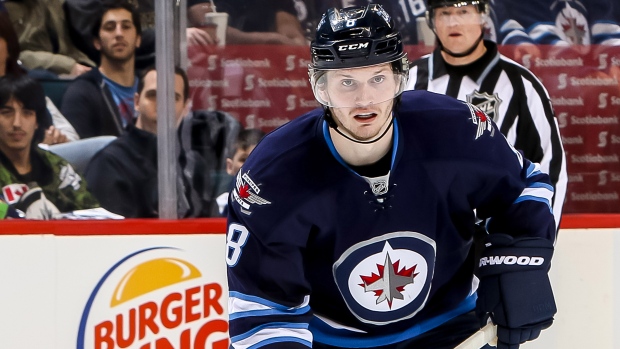 Winnipeg Jets defenceman Jacob Trouba is in the NHL's concussion protocol after leaving Sunday's win against the Dallas Stars.TSN's Sara Orlesky reports he is scheduled to see specialists on Monday.
Trouba had to be helped off the ice after taking a big hit from Stars forward Jamie Benn early in the third period of Sunday's game. He was helped off the ice and went straight into the dressing room after absorbing the hit.
"Head to head contact there on the ice," Jets coach Paul Maurice said of the hit after the game.
Orlesky reports Trouba was at the rink for Jets practice on Monday, but did not take part.
The 24-year-old has three goals and 22 points in 52 games with the Jets this season.
The Jets (43-19-10) have 10 games remaining in their season, which concludes on April 7. The Jets host the Los Angeles Kings on Tuesday.