Thornton reached out to football great Montana before picking Leafs
Before Joe Thornton decided to leave San Jose after 15 seasons and sign a free agent contract with the Maple Leafs, he sought advice from a number of sources - including four-time Super Bowl champion Joe Montana. TSN's Kristen Shilton has more.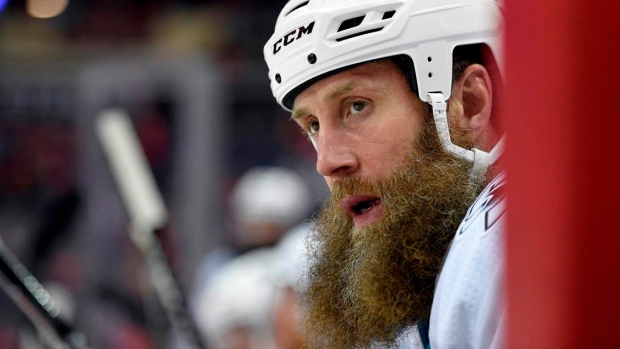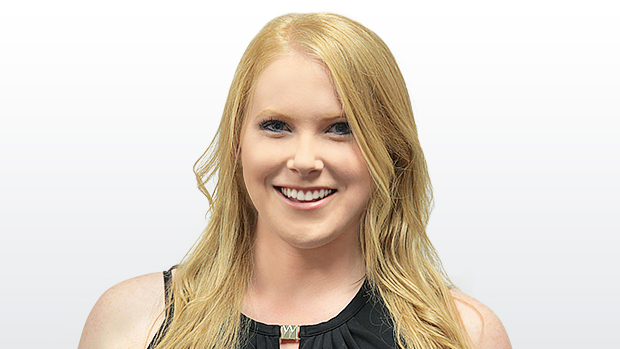 TORONTO — Before Joe Thornton decided to leave San Jose after 15 seasons and sign a one-year, $700,000 free agent contract with the Maple Leafs, he sought advice from a number of sources - including four-time Super Bowl champion Joe Montana.
Montana had been in Thornton's shoes, when late in his storied NFL career a quarterback controversy spurred Montana's trade from the San Francisco 49ers to Kansas City. After taking in what Montana had to say, the 41-year-old Thornton boiled down what he truly wanted in his next club, and why Toronto was the right fit.
"I need to win a Stanley Cup, and I think this is a great team that can do that," Thornton told reporters on a Zoom call Sunday morning. "It was the hardest hockey decision I've ever had to make, but I truly believe that with the roster they have, with the guys they picked up this offseason, this team is ready to win now and I'm ready to win."
Thornton already boasts a career spanning 22 seasons, with 1636 games played and 1509 points amassed. But that resume does not include a championship, although the Sharks came close with a Cup Final appearance in 2015-16 that ended in a loss to the Pittsburgh Penguins.
The Leafs meanwhile have struggled just to win a playoff round in recent years. Thornton predicts they're capable of much more than that though, and in fact, he heavily considered joining the Leafs as a free agent in 2017. That deal with former general manager Lou Lamoriello just never came to fruition.
"I gave it a long, hard thought," Thornton said of coming to Toronto three years ago. "And it just didn't work out back then. And now I honestly just felt like it was a great move for the family. It's going to be an easy transition for my kids, for my wife. It just honestly felt like the right time to make the move and I'm just super excited."
Familial connections abound for Thornton in the Toronto area, extending to where his parents still reside in his native St. Thomas, Ontario. After spending his entire career playing south of the border, it'll be a perk to have them just up the highway, although that wasn't a deciding factor.
"My parents are right there, about an hour and 40 minutes away [from Toronto]," Thornton acknowledged. "So that was part of it, that they can be around their grandkids a lot. But really it's because of the hockey team; honestly it's that this team is a very, very good team. There's a couple of [other] things that helped along the way but I really liked this team, love the organization."
Since San Jose failed to be included in the NHL's postseason tournament this summer, Thornton had been out of action since early March, and eventually headed overseas to play for Davos HC. He and his family will remain in Switzerland until there's a concrete plan for the next NHL regular season, and Thornton's already eyeing a strong return.
"I just want to help out any way I can," he said. "By playing over here, I'm going to be in great game shape coming home and playing for the Leafs. Really whatever role [head coach] Sheldon Keefe wants to play me in, I'll be ready for it. I think I've got lots of hockey left in me."
The Leafs agree, and it's why general manager Kyle Dubas made Thornton one of several recent signees who he hopes will complement Toronto's young core with some much-needed toughness and active leadership.
Since free agency began on October 9, the Leafs have already inked Wayne Simmonds (with a one-year, $1.5 million contract), T.J. Brodie (four years, $20 million), Zach Bogosian (one-year, $1 million), Travis Boyd (one-year, $700,000) and Jimmy Vesey (one-year, $800,000). And despite criticisms surrounding Thornton's age, Dubas had no hesitation in bringing him on board too.
"[Doubts] are what give [players] the chance to go out and show that they're still capable and that they still have the ability to make an impact. I think Joe will do that," Dubas said. "We were one of the youngest teams in the league last year [with an average age of 26.1 years old]. I wouldn't say we shied away from [adding veterans] in the past, it just didn't work out in the past couple of offseasons, and it was something that we really keyed in on this year as needing to do, to continue to boost our group and add a little bit of experience and more personality."
It was Thornton's "spirit" and "love of that day-in, day-out grind" that pushed him over the top for Toronto, coupled with the team's belief he can still be a true bottom-six contributor on the ice, even coming off one of the worst statistical season of his career in 2019-20 (seven goals and 31 points in 70 games).
"He's a good fit in terms of the skill set that has made him into one of the best players of his generation and it still allows him to be a successful and effective player," Dubas said. "When we were looking to construct our team, we know that we have guys like Auston [Matthews], John [Tavares], William [Nylander] and even Mitch [Marner] that can really benefit from a high-end playmaker up and down the lineup. He still shows the ability to drive play. And then I think the off-ice portion of it [is] that his love of hockey and his spirit for the game is up there with anybody and I think the thing that excites me, Sheldon, and even our players is just what he's going to bring to the locker room in terms of his attitude and his mindset."
Already Thornton is channeling that positivity into the Leafs. While the Sharks had interest in him returning and a number of other teams were courting his services as well, it was the mix of veteran skaters with the Leafs' vaunted core and long-term goaltender that tells Thornton that Toronto is a legitimate Cup contender.
"I love their goalie, I really, really do. I like Freddie a lot," Thornton said of Frederik Andersen. "I think that was a big part of my decision here. I think he's a great goalie. I think up the middle they're very strong. I think adding T.J. Brodie on the backend solidifies their D. And then there's Auston Matthews, Mitch Marner, John Tavares; the list goes on and on. This a really, really good team. And it's going to be a great team at the end of this."
Thornton has already been embraced by his new teammates as well, including Jason Spezza who already FaceTimed Thornton in Switzerland to offer up his usual No. 19 sweater number.
But Thornton couldn't accept it, and will instead wear No. 97, which he dons in international competition, when he finally comes home to Toronto.
"I'm not taking anything from [him]," Thornton said with a smile. "It was a real nice gesture from him. We had a good laugh at it."
When Thornton does return to North America, it will quickly be back to business. As Dubas' offseason moves have shown, the Leafs are impatient to finally realize their full potential.
"There's been some frank discussions that we've had with [players] and they've been very honest with themselves about what they need to do to get us out from kind of stalling," Dubas said. "[Whether that's] at the beginning of the playoffs and putting ourselves in a good position or with our regular season and not letting our foot off the gas. And then looking at how Joe could help that in terms of his experiences and obviously his own aspirations to win the Stanley Cup.
"We were just very blunt [with him] about what the opportunity would look like, where we're at as a team, where we want to go and how we're going to do it and we're thrilled that he decided to join us."
Dubas not anticipating more moves
Now that Thornton's deal is done, the Leafs have precious little cap space to work with for the coming season - and two restricted free agents left to sign.
According to CapFriendly, Toronto is showing a 21-man roster with $1.469 million remaining of the NHL's flat $81.5 million salary cap for 2020-21. Both Ilya Mikheyev and Travis Dermott are still waiting on their deals to get done though, with Mikheyev's arbitration hearing scheduled for Wednesday.
And yet, Dubas and his assistant general manager Brandon Pridham are confident they don't have to make any moves - in or out - to be cap compliant when the regular season starts.
"Whether we have to go with a 20-man roster to start or utilize sending guys down to play games for the [American Hockey League's] Marlies' rather than sitting them out for us, [that's what we'll do]," Dubas said. "[It can] keep guys fresh and active and [we'll] accrue some savings that way. But it doesn't at this time, in working with Brandon on it daily, appear that we'll need to move anybody else out. We've got the arbitration case with Mikheyev, and then subsequently we'll get Travis's situation rectified and taken care of and move from there."
However, that's not to say there aren't players out there still looking to land in Toronto.
"There are guys who think they can beat people on our roster out," Dubas said. "But at the same time, we've got salary cap constraints and contract constraints as well. We'd be open-minded to anything and we'll continue to stay in touch with those players that are still available but I would be surprised if we were to add anybody more at this point at any of the three positions that would make a huge impact."
The Leafs did get some hefty cap relief with the trade of winger Andreas Johnsson to New Jersey on Oct. 10, in exchange for Joey Anderson. Johnsson was entering the second season of his four-year, $13.6 million contract, while Anderson is a currently unsigned prospect. But regardless of the disparity in their output and experience levels - Anderson has appeared in 52 NHL games with 13 points while Johnsson has skated in 125 games and produced 67 points - the Leafs had their eye on Anderson for a reason.
"There was a lot of interest in Andreas and we elected to go with Joey because of the combination of talent that he's shown, his character and his competitiveness," Dubas said. "And so we're excited about him and we think he'll be able to challenge as well. It's always tough to move guys out but it's part of what we have to do right now to make it all work and it gives others a huge opportunity that they'll have to take advantage of."
Indeed, with both Johnsson and Kasperi Kapanen gone (via trade to Pittsburgh in August), that's a loss of 61 goals scored for the Leafs in the last three seasons. Dubas isn't focused on what Toronto has had to give up though; he's interested in how the roster has since evolved. From backup goalie Aaron Dell signing a one-year, $800,000 contract with Toronto, right down to newly-minted Cup winner Bogosian (he was part of Tampa Bay's run to the 2020 title this summer) entering the fold, Dubas feels good about where Toronto is headed.
"I think [we have the] best three [goalies] that we've had in the years that I've been in this position here, certainly," Dubas said. "On defence, we've seen growth from our own guys, and we've got Mikko Lehtonen coming [from the KHL's Jokerit]. And then we've got the additions of TJ Brodie and Bogosian, who adds the physicality and competitiveness that we were seeking to address. The top-end of our roster is clearly very talented and we wanted to continue to add elements to complement them but also guys that were a little bit more competitive or that had a lot to prove. Joe is Joe, and he'll be able to go.
"[Changes] can add a lot to the spirit and energy of the group and that's something that we were keying in on during the offseason and wanting to add more of.​"