Babcock won't tip hand on lineup decision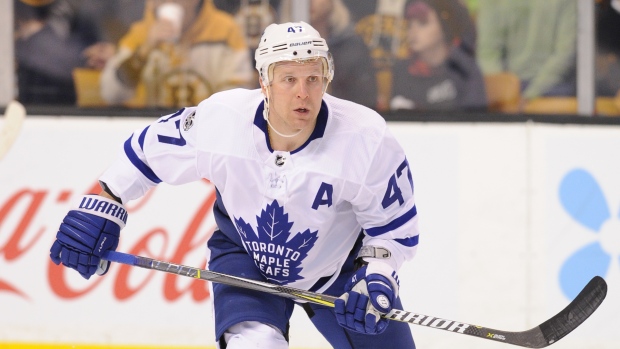 Toronto Maple Leafs forwards Andreas Johnsson and Leo Komarov were rotating in-and-out of the fourth line left wing position at practice Wednesday morning ahead of their Game 7 clash against the Boston Bruins.
After the skate, Leafs head coach Mike Babcock declined to tip his hand as to which player would dress against the Bruins.
Komarov sustained a lower-body injury in Game 2 of the first round series against the Bruins and has not played since. Babcock noted Tuesday he was concerned about throwing the 31-year-old into the high-stakes game in his return from injury.
Johnsson has filled Komarov's spot in the lineup and Leafs have overhauled their lines since his injury. Johnsson, who did not play in Game 1, has one goal and two points in the series. Johnsson played on a line with Tomas Plekanec and William Nylander in Game 6. He played with Nylander and Nazem Kadri in Game 5.
Komarov scored seven goals and posted 19 points in 74 games during the regular season.
Kadri returned to his regular spot on the second line with Patrick Marleau and Mitchell Marner.