Julien: Habs aren't trying to bury Galchenyuk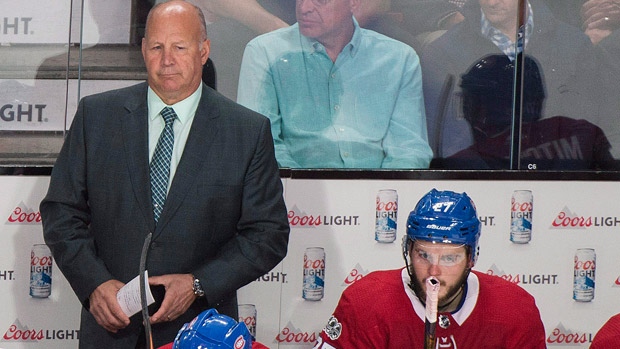 Montreal Canadiens head coach Claude Julien said Friday the team is not "trying to bury" winger Alex Galchenyuk after his demotion to the fourth line.
Galchenyuk was absent from practice Friday due to flu-like symptoms. He received his demotion to the bottom line on Wednesday and Julien addressed the situation for the first time Friday.
"Alex is having a tough start," Julien said. "With the amount of ice time he's had on the power play and everything else it just doesn't seem like he's getting scoring chances right now. I have to do what I have to do as a coach and it's certainly not indicative of him only because there's other guys that we think can help produce as well and they're not."
Galchenyuk has been held without a point through four games this season. He scored 17 goals and posted 44 points in 61 games last season.
The 23-year-old opened the season on a line with Phillip Danault and Andrew Shaw. On Wednesday, he skated beside Torrey Mitchell and Ales Hemsky, who Julien believes could help Galchenyuk find his scoring touch.
"I think with him, as usual when you have Hemsky on your right side you're not playing with guys who have no skill," Julien said. "So it's not about a situation where we're trying to bury him. I think it's just a situation where we make decisions and move players around for the time being to get us going in the right direction."
TSN Hockey Insider Pierre LeBrun said Thursday Galchenyuk has been arguably the team's worst player since the season opened.
Julien said it was too early to say whether Galchenyuk would be healthy enough to play in Saturday's game against the Toronto Maple Leafs. Jacob De La Rose took his place in practice on Friday as the lines remained the same as Wednesday's skate.
Galchenyuk signed a three-year, $14.7 million contract in July with the Canadiens.