Julien: Shaw skating "step in the right direction"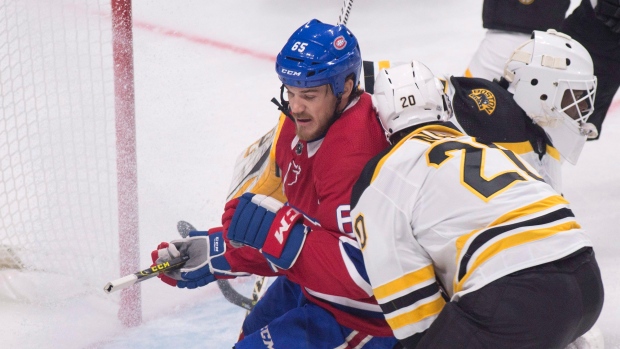 Forward Andrew Shaw skated at practice Thursday morning and Montreal Canadiens head coach Claude Julien said it was a good sign.
"Him skating today was the first step in the right direction. We hope to get him back soon," Julien said.
Shaw missed practice earlier this week with a neck injury that the Canadiens are hoping isn't related to his concussion woes from last season.
In 68 games last year for the Canadiens, Shaw had 12 goals and 17 assists.
Montreal will take on the Ottawa Senators on the road Saturday night.