Juventus' president Agnelli's 1-year ban lifted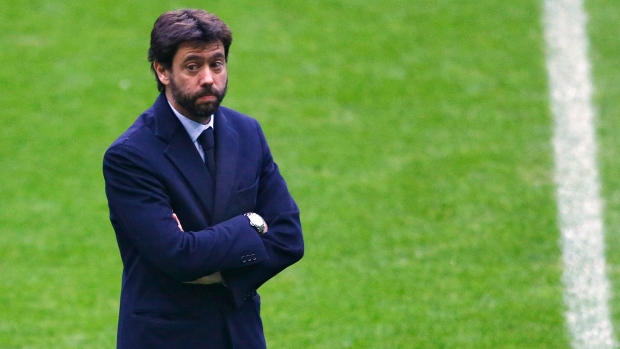 ROME — Juventus president Andrea Agnelli had his one-year ban for selling tickets to ultras lifted, but the Serie A club's fine was doubled and it will have to play a match with one of its main sections closed.
Agnelli was banned for one year by the Italian soccer federation in September for his role in selling tickets to hardcore "ultra" fans that encouraged scalping.
The FIGC's appeals court says it has changed Agnelli's sanction "into a fine of 100,000 euros ($118,000) and a ban until today's date."
Juventus, however, has to pay a fine of 600,000 euros ($708,000) and will have its Curva Sud closed for the home match against Genoa on January 22.