JvR will go off the board, while #TavaresWatch continues
While James van Riemsdyk is going back to where it all began, there's still no word on the biggest free agent catch on the market, TSN Senior Reporter Frank Seravalli writes.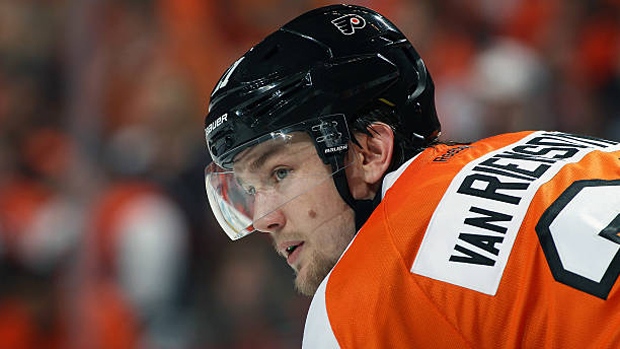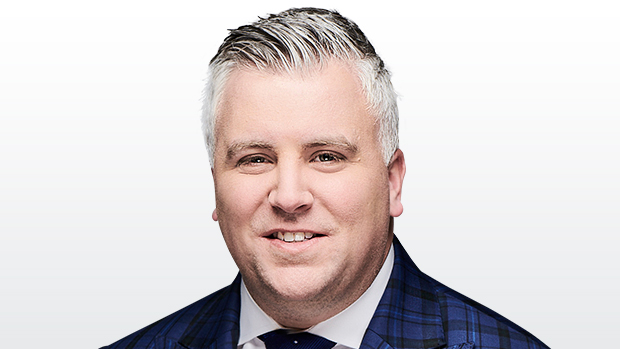 James van Riemsdyk is going back to where it all began.
The premier scoring winger on the market will re-join the Philadelphia Flyers when the Free Agent Frenzy signing period officially opens at Noon et on Sunday, TSN has learned.
Van Riemsdyk, 29, is expected to land in the five-year, $35 million neighbourhood.
That means all three of the contracts signed in van Riemsdyk's career will have been inked with the Flyers, the team that drafted him No. 2 overall in 2007, including the six-year, $25.5 million deal that ended on Saturday.
The Flyers traded 'JvR' to the Toronto Maple Leafs in a straight-up swap for Luke Schenn on June 23, 2012, before that second contract kicked in.
Van Riemsdyk went on to score 154 goals and 294 points in 413 games played with the Maple Leafs and was voted one of the Top 100 Maple Leafs of all-time by the franchise during the club's centennial celebration. The Middletown, N.J., native's 36 goals last season were a career-best, but he averaged 31 goals over his last four full campaigns as he blossomed into one of the best net-front power play specialists in the NHL.
The Maple Leafs could wholly replace van Riemsdyk's goals with the addition of superstar John Tavares, who had one more with 37 last season for the New York Islanders.
Toronto remains in the mix for Tavares. Some would peg the hometown Maple Leafs as the front-runner for Tavares' services, but the truth is none of the six teams in play for Tavares had been told they were out of the running on Sunday morning. He officially became an unrestricted free agent when the calendar hit July 1, losing his right to sign an eight-year extension with the Islanders. The maximum term Tavares can sign for now is seven years.
The #TavaresWatch will be the focus on Free Agent Frenzy, but No. 2 on TSN Hockey's Top 75 available players will be off the board early:
The Top 75
| RK | Player | Team | Pos | Age | GP | G | PTS | 17-18 |
| --- | --- | --- | --- | --- | --- | --- | --- | --- |
| 1 | John Tavares | NYI | C | 27 | 82 | 37 | 84 | $5.5M |
| 2 | James van Riemsdyk | TOR | LW | 29 | 81 | 36 | 54 | $4.25M |
| 3 | Paul Stastny | WPG | C | 32 | 82 | 16 | 53 | $7M |
| 4 | James Neal | VGK | LW | 30 | 71 | 25 | 44 | $5M |
| 5 | Jack Johnson | CBJ | LD | 31 | 77 | 3 | 11 | $4.36M |
| 6 | Tyler Bozak | TOR | C | 32 | 81 | 11 | 43 | $4.2M |
| 7 | David Perron | VGK | RW | 30 | 70 | 16 | 66 | $3.75M |
| 8 | Calvin De Haan | NYI | LD | 27 | 33 | 1 | 12 | $3.3M |
| 9 | Carter Hutton | STL | G | 32 | 32 | 2.09 | .931 | $1.13M |
| 10 | Ian Cole | CBJ | LD | 29 | 67 | 5 | 20 | $2.1M |
| 11 | Thomas Vanek | CBJ | LW | 34 | 80 | 24 | 56 | $2M |
| 12 | Derek Ryan | CAR | C | 31 | 80 | 15 | 38 | $1.43M |
| 13 | Patrick Maroon | NJD | LW | 30 | 74 | 17 | 43 | $2M |
| 14 | John Moore | NJD | LD | 27 | 81 | 7 | 18 | $1.67M |
| 15 | Jonathan Bernier | COL | G | 29 | 37 | 2.85 | .913 | $2.75M |
| 16 | Riley Nash | BOS | C | 29 | 76 | 15 | 41 | $900K |
| 17 | Brooks Orpik | COL | LD | 37 | 81 | 0 | 10 | $5.5M |
| 18 | Anthony Duclair | CHI | LW | 22 | 56 | 11 | 23 | $1.2M |
| 19 | Michael Grabner | NJD | RW | 30 | 70 | 27 | 36 | $1.65M |
| 20 | Tobias Rieder | LAK | LW | 25 | 68 | 12 | 25 | $2.25M |
| 21 | Greg Pateryn | DAL | RD | 27 | 73 | 1 | 13 | $800K |
| 22 | Tomas Plekanec | TOR | C | 35 | 77 | 6 | 26 | $6M |
| 23 | Jay Beagle | WSH | C | 32 | 79 | 7 | 22 | $1.75M |
| 24 | Kyle Brodziak | STL | C | 34 | 81 | 10 | 33 | $950K |
| 25 | Matt Calvert | CBJ | LW | 28 | 69 | 9 | 24 | $2.8M |
| 26 | Anton Khudobin | BOS | G | 32 | 31 | 2.56 | .913 | $1.2M |
| 27 | Valtteri Filppula | PHI | C | 34 | 80 | 11 | 33 | $5M |
| 28 | Dan Hamhuis | DAL | LD | 35 | 80 | 3 | 24 | $3.75M |
| 29 | Robin Lehner | BUF | G | 26 | 53 | 3.01 | .908 | $2.25M |
| 30 | Leo Komarov | TOR | LW | 31 | 74 | 7 | 19 | $2.95M |
| 31 | Petr Mrazek | PHI | G | 26 | 39 | 3.03 | .902 | $4M |
| 32 | Blake Comeau | COL | RW | 32 | 79 | 13 | 34 | $2.4M |
| 33 | Thomas Hickey | NYI | LD | 29 | 69 | 5 | 25 | $2.2M |
| 34 | Chris Kunitz | TBL | LW | 38 | 82 | 13 | 29 | $2M |
| 35 | Mark Letestu | CBJ | C | 33 | 80 | 9 | 23 | $1.8M |
| 36 | Scott Hartnell | NSH | LW | 36 | 62 | 13 | 24 | $1M |
| 37 | Nail Yakupov | COL | LW | 24 | 58 | 9 | 16 | $875K |
| 38 | Brian Gibbons | NJD | C | 30 | 59 | 12 | 26 | $650K |
| 39 | Tim Schaller | BOS | LW/C | 27 | 82 | 12 | 22 | $775K |
| 40 | Toby Enstrom | WPG | LD | 33 | 43 | 1 | 6 | $5.75M |
| 41 | Luca Sbisa | VGK | RD | 28 | 30 | 2 | 14 | $3.6M |
| 42 | Dylan DeMelo | SJS | RD | 25 | 63 | 0 | 20 | $650K |
| 43 | Andrej Sustr | TBL | RD | 27 | 43 | 2 | 7 | $1.95M |
| 44 | Nick Holden | BOS | RD | 31 | 73 | 4 | 17 | $1.65M |
| 45 | Xavier Ouellet | DET | LD | 24 | 45 | 0 | 7 | $1.25M |
| 46 | Brandon Manning | PHI | LD | 27 | 65 | 7 | 19 | $975K |
| 47 | Brandon Davidson | NYI | LD | 26 | 51 | 4 | 7 | $1.43M |
| 48 | Christian Folin | LAK | RD | 27 | 65 | 3 | 13 | $850K |
| 49 | Kari Lehtonen | DAL | G | 34 | 37 | 2.56 | .912 | $5.9M |
| 50 | Antoine Vermette | ANA | C | 35 | 64 | 8 | 16 | $1.75M |
| 51 | Brad Richardson | ARI | RW | 33 | 76 | 3 | 15 | $2.08M |
| 52 | Antoine Roussel | DAL | LW | 28 | 73 | 5 | 17 | $2M |
| 53 | Luke Schenn | ARI | RD | 28 | 64 | 1 | 7 | $1.25M |
| 54 | Derek Grant | ANA | C | 28 | 66 | 12 | 24 | $650K |
| 55 | Eric Fehr | SJS | C | 32 | 18 | 3 | 4 | $2M |
| 56 | Jaroslav Halak | NYI | G | 33 | 54 | 3.19 | .908 | $4.5M |
| 57 | Ondrej Pavelec | NYR | G | 30 | 19 | 3.05 | .910 | $1.3M |
| 58 | Alexei Emelin | NSH | LD | 32 | 75 | 1 | 9 | $4M |
| 59 | Cam Ward | CAR | G | 34 | 43 | 2.73 | .906 | $3.3M |
| 60 | Nick Shore | CGY | RW | 25 | 64 | 5 | 18 | $925K |
| 61 | Matt Read | PHI | RW | 31 | 33 | 7 | 16 | $3.63M |
| 62 | Roman Polak | TOR | RD | 32 | 53 | 2 | 12 | $1.1M |
| 63 | Kris Versteeg | CGY | RW | 32 | 24 | 3 | 8 | $1.75M |
| 64 | Daniel Winnik | MIN | LW/C | 33 | 81 | 6 | 23 | $660K |
| 65 | Michael Hutchinson | WPG | G | 28 | 3 | 3.26 | .907 | $1.15M |
| 66 | Matt Hendricks | WPG | LW | 37 | 60 | 5 | 13 | $700K |
| 67 | Scottie Upshall | STL | LW | 34 | 63 | 7 | 19 | $800K |
| 68 | Daniel Carr | MTL | LW | 26 | 38 | 6 | 16 | $725K |
| 69 | Chris Wagner | NYI | C | 27 | 79 | 7 | 16 | $637K |
| 70 | Tommy Wingels | BOS | RW | 30 | 75 | 9 | 17 | $750K |
| 71 | Logan Shaw | MTL | C | 25 | 72 | 4 | 14 | $650K |
| 72 | Fredrik Claesson | OTT | LD | 25 | 63 | 1 | 7 | $650K |
| 73 | Shane Prince | NYI | LW | 25 | 14 | 1 | 2 | $850K |
| 74 | Jakub Jerabek | WSH | LD | 27 | 35 | 2 | 8 | $925K |
| 75 | Austin Czarnik | BOS | C | 25 | 10 | 0 | 4 | $675K |