Karlsson, Sens welcome 'break from regular life'
Ottawa's downward spiral – from Eastern Conference finalist to cellar dweller – has taken its toll on everyone and both on and off the ice Senators captain Erik Karlsson has been at the centre of it all, TSN Senior Hockey Reporter Frank Seravalli writes from the nation's capital - the site of Saturday's NHL 100 Classic outdoor game.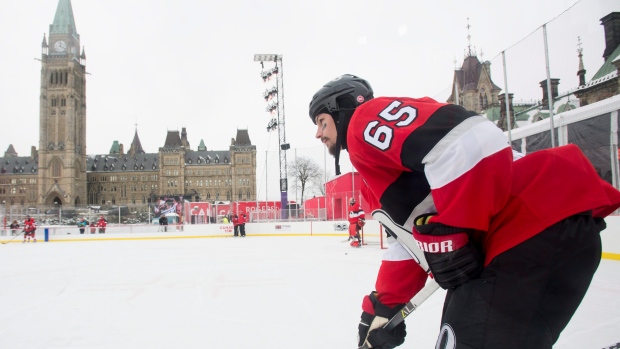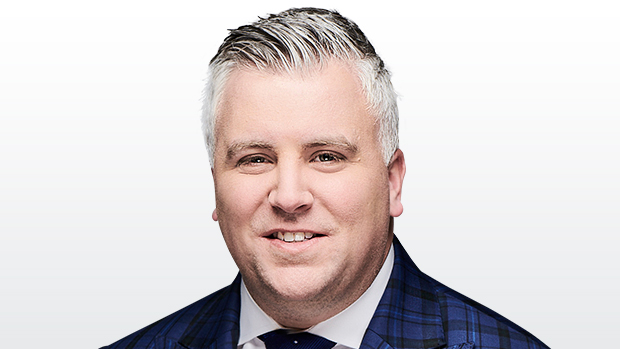 OTTAWA — The only thing colder these days than the chill on Parliament Hill has been the Ottawa Senators themselves.
That's why the buildup surrounding this weekend's trip outdoors for the NHL 100 Classic is actually a distraction welcomed by the Sens – in a season full of them.
Call it a breath of fresh air. Literally.
"I think this is great. Obviously, we've gone through a tough stretch here," Senators forward Matt Duchene said. "This is awesome to get back to our roots here. Playing for a Canadian team, against a Canadian team, in the capital of Canada – it doesn't get much better than that."
For Ottawa, the last month hardly could have gone much worse. The Senators are just 2-10-2 since returning from a sweep in Sweden of the Colorado Avalanche.
Superstar defenceman Erik Karlsson sent a shot across the Sens' bow with his comments about his next contract. The Senators volleyed back by asking Karlsson for his 10-team no-trade list, which ignited a firestorm of trade rumours.
Talk of Karlsson's contract then dovetailed into chatter of the franchise's reported instability, with no firm plans for a new downtown arena, a mountain of debt requiring restructuring, and owner Eugene Melnyk insisting the club is not for sale. GM Pierre Dorion also had to give coach Guy Boucher a vote of confidence.
But Boucher said none of those distractions have impacted his team's performance.
"Those subjects, they only come up when you guys [the media] address it to us," Boucher said. "Inside the room, we never talk about these things."
Ottawa's downward spiral – from Eastern Conference finalist to cellar dweller – has taken its toll on everyone.
"It's been hard to even get excited about this game because of the way things have been going," forward Bobby Ryan said.
Both on and off the ice, Karlsson has been at the centre of it all. The Senators' captain, one of 13 multiple time Norris Trophy winners in the NHL's 100 years, has not been his usual all-world self. He has just two assists and a minus-18 rating in his last 14 games.
"I think he's the best defenceman in the world, but he doesn't have a red cape on his back," Boucher said. "He's a human being. And we human beings need time. I'll be honest with you, I didn't think he would be himself until Christmas. He's right on pace with that."
Karlsson, 27, returned from extension off-season ankle surgery on Oct. 16. He did not have a normal summer of training and missed most of training camp, but no one was saying it would take Karlsson until Christmas to look like himself when he came out of the gate like Superman with 17 points and an even rating in his first 11 games.
Addressing the state of Karlsson's game, Boucher said he would be lying "if I told you that it hasn't been tough." The toughest thing, Boucher said, is Karlsson mentally coming to grips with "what he is [now] and what he can't do."
"To not have that fraction of a second to be himself, it is frustrating," Boucher said. "You want to help your team win. What I like about him lately is he accepted it is a process. No matter how good he is and how many great abilities he's got, he is a person who has to go through the process of rehabilitating himself, getting his timing back and all that. We're on our way there for sure."
Karlsson himself wondered aloud on Friday whether he should've waited to return.
"If I would've taken more time off, maybe it would've been different," Karlsson said.
There is no changing that now. Karlsson said Friday he thinks he is playing much better now than when he first returned – despite the huge disparity in points and team record.
"I do feel more comfortable out there and I think I'm making better decisions now for the team than I used to,' Karlsson said. "I think I deserve more now than when I came back. But that's not always how it works. You've got to find a way for the time being to do the best that you can."
On this weekend, the best the Senators can do is a four-point swing against Montreal, to march along in a season equally as unforgiving as the weather.
"It will be different," Karlsson said. "Hopefully it can get our minds off the regular life for a little bit. It's going to be freezing cold out there, so that's all we're really concerned about right now."
Contact Frank Seravalli on Twitter: @frank_seravalli​