Kessel, Booth in altercation at practice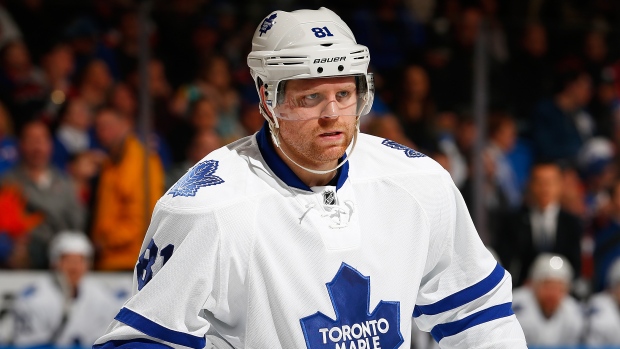 It appears tensions ran high for the Toronto Maple Leafs at practice on Friday morning.
Wingers Phil Kessel and David Booth got into an altercation during their morning skate and had to be broken up.
"It happens. Guys get frustrated all year. I think that was just a drill that promoted competition. It's actually good to see that. Hopefully we can take some of that competitive nature into the game tomorrow," said Booth after practice. "It's the game of hockey, stuff like that is bound to happen. I don't think it's a big deal at all, but obviously when it happens here it might create a little bit of a ruckus."
Booth was asked if Kessel was the one who started the altercation.
"I don't know, you'll have to ask him. I'm sure you'll get a better story out of that than me," he said.
Booth said the last time he was in a dust up with a teammate during practice was in college, but never in the NHL.
Captain Dion Phaneuf, who says he remembers more altercations with teammates from his junior hockey days, brushed off the scrap as something that happens all the time.
"We're competitive guys and sometimes tempers flare and emotions boil over but to be completely honest with you there's nothing more to it than a little bit of a skirmish or scrum, whatever you want to call it, but that's part of competing in practice and sometimes that happens," Phaneuf said. "It's not the last time you're going to see it."
He also dispelled any notion of lingering anomosity between Kessel and Booth.
"Phil's a competitive guy, so is Boother. They're both working hard," he said. "Boother is killing a penalty at that point and we're trying to work on the power play and sometimes those things happen. There's nothing more to it than a little bit of a scrum and now it's done."
The Leafs have lost seven straight games and are back in action on Saturday night when they host the Ottawa Senators.