Kessel tops first TSN Trade Bait board of the spring
Penguins' sniper the most likely player to be on the move if GM Jim Rutherford decides big changes are needed in Pittsburgh, Frank Seravalli writes.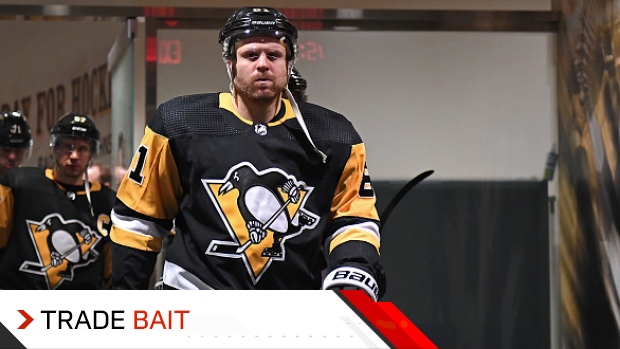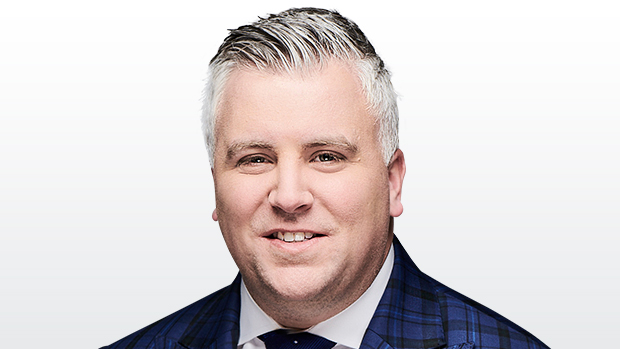 Penguins GM Jim Rutherford put the NHL on alert when he said in an end-of-season interview that, "there could be changes, big changes," to Pittsburgh's core.

One month after the Penguins' sweep at the hands of the New York Islanders, Phil Kessel is most likely the first player to go if Rutherford is going to blow it up.

That's why two-time Stanley Cup champion Kessel is No. 1 on the first TSN Trade Bait board of the spring.

"Every possibility is on the table right now," Rutherford told reporters.

Kessel, 32, was in the Conn Smythe conversation during both Penguin runs. Only 12 NHL players have more points than Kessel's 174 over the last two seasons. There are three years remaining on his contract at a $6.8 million AAV, with the Maple Leafs still retaining $1.2 million.

But the Kessel Experiment may have run its course in the Steel City.

Rutherford admitted that there were issues in the Penguins' dressing room this season and Kessel's friction with coach Mike Sullivan and even linemate Evgeni Malkin has been evident. The Penguins' Kessel Whisperer, assistant coach Rick Tocchet, left to be the head coach of the Arizona Coyotes two seasons ago.

Because of that friction and other chemistry issues, Rutherford said this season was actually Sullivan's best coaching job with the Penguins.

"The dynamic of the team this season, it was difficult for him to deal with," Rutherford told The Athletic. "This team never came together. It just never did. I don't want to go into all of the details, but Mike had to deal with a lot of circumstances this year. He had to keep things under control."

Speaking of control, this is the final year the Winnipeg Jets have defenceman Jacob Trouba under restricted free agent control, which is why the 50-point defenceman will likely be on the move. The Jets will have a tough time trying to fit him in under their salary cap structure. Would Steve Yzerman and the Detroit Red Wings or the Colorado Avalanche make a play for Trouba?

At No. 3, Ryan Callahan represents one of the salary cap casualties coming in Tampa Bay with Brayden Point up for a new deal. J.T. Miller, Alex Killorn, Ondrej Palat and Tyler Johnson are also candidates to be moved.

The Minnesota Wild nearly pulled the trigger on trading Jason Zucker in the waning minutes of February's trade deadline. That bell can't be unrung, so will Paul Fenton revisit this summer?
The Preds' season barely ended before the P.K. Subban rumours grew legs again. Will David Poile tinker with his blueline? No doubt that he will want cost certainty, or at least an idea of what it will cost to re-sign Roman Josi, before going down that road with Subban, whose no-trade clause was voided after his move from Montreal in 2016.

There's more than one way to skin a cat, so there are plenty of options for Kyle Dubas to reshuffle the Toronto Maple Leafs' salary cap puzzle with three eight-figure cap hits likely on the roster next season once Mitch Marner re-signs.

Connor Brown in a third-line wing role at $2.1 million seems to be a luxury the Leafs can't afford. Dubas could also explore trading one of Kasperi Kapanen or Andreas Johnsson – who both need new deals – or even Nazem Kadri.

Regardless of the situation up front, Dubas may see what defenceman Nikita Zaitsev – who has five years left on his deal at an annual hit of $4.5 million – would fetch on the trade market.

Meanwhile, as GM Jarmo Kekalainen picks up the pieces in Columbus, Artemi Panarin is a candidate to be part of the first sign-and-trade deal in NHL history. That could garner Panarin an eighth year on his contract, which only Columbus can give, plus push down the salary cap hit on what is sure to be a monster new deal.
Would a team like the New York Rangers be willing to give up a pick or prospect in order to make that happen, or would they just wait until July 1 and get him for nothing?
Here is TSN Hockey's first Trade Bait board of the spring, which always seeks to blend a player's prominence with his likelihood of a trade:

TSN Trade Bait Board
| Player | Pos | Age | GP | G | PTS | Cap Hit | Years |
| --- | --- | --- | --- | --- | --- | --- | --- |
| 1. Phil Kessel, PIT | RW | 31 | 82 | 27 | 82 | $6.8M | 3 |
| 2. Jacob Trouba, WPG | RD | 25 | 82 | 8 | 50 | $5.5M | RFA |
| 3. Ryan Callahan, TBL | RW | 34 | 52 | 7 | 17 | $5.8M | 1 |
| 4. Jason Zucker, MIN | LW | 27 | 81 | 21 | 42 | $5.5M | 4 |
| 5. P.K. Subban, NSH | RD | 30 | 63 | 9 | 31 | $9M | 3 |
| 6. Michael Frolik, CGY | LW | 31 | 65 | 16 | 34 | $4.3M | 1 |
| 7. Connor Brown, TOR | RW | 25 | 82 | 8 | 29 | $2.1M | 1 |
| 8. Kyle Turris, NSH | C | 29 | 55 | 7 | 23 | $6M | 5 |
| 9. Kevin Shattenkirk, NYR | RD | 30 | 73 | 2 | 28 | $6.65M | 2 |
| 10. Artemi Panarin, CBJ | RW | 27 | 79 | 28 | 87 | $6M | UFA |
| 11. Travis Hamonic, CGY | RD | 28 | 69 | 7 | 19 | $3.86M | 1 |
| 12. Nikita Zaitsev, TOR | RD | 27 | 81 | 3 | 14 | $4.5M | 5 |
| 13. Olli Maatta, PIT | LD | 24 | 60 | 1 | 14 | $4.08M | 3 |
| 14. Colin Miller, VGK | RD | 26 | 65 | 3 | 29 | $3.88M | 3 |
| 15. Milan Lucic, EDM | LW | 30 | 79 | 6 | 20 | $6M | 4 |
Contact Frank Seravalli on Twitter: @frank_seravalli​