Ko hoping to build off past success in Canada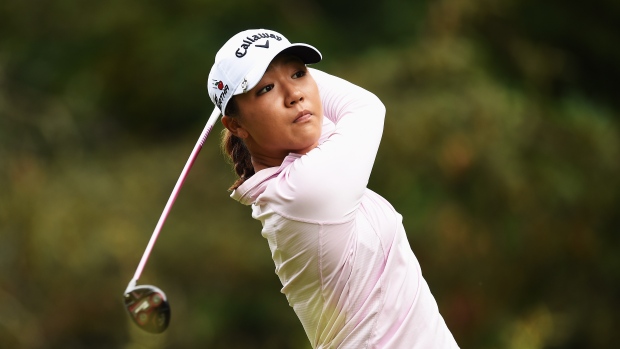 OTTAWA – Imagine Lydia Ko as a Maple Leafs fan, or perhaps as a fixture at Glen Abbey or Angus Glen. She might even have taken up curling.
Hard to believe? Not really. The 20-year-old golf sensation and her family came close to becoming Canadians 13 years ago when they emigrated from South Korea. Toronto was their chosen destination, but at the last minute they elected to go to New Zealand instead.
Still, with her success in Canada, she has a special place for this country.
"I know I'm going to a different country," Ko said on Wednesday ahead of the CP Canadian Women's Open, "but it feels like home almost. The Canadians have really taken me in as one of their own. I love coming back here and obviously having my first LPGA win always puts a special memory in my heart."
That win was 2012 when Ko was just 15. She shocked the field of top professionals, capturing the tournament by three shots to become the youngest winner of an LPGA title. Just to prove it wasn't a fluke, she came back and defended her title a year later, this time winning by five strokes.
Not long after that second victory, she turned professional and has added 12 more titles to her record, including the 2015 CP Women's Open. After two wins as an amateur, it was nice to be able to take home a cheque along with the trophy.
This year, Ko returns to Canada in a different position. She's no longer holding on to the No. 1 ranking in the world. After 84 weeks, the Kiwi was dethroned in June and has slipped to No. 5 in the Rolex Rankings. It's also the first time since her amateur days that she comes into the Canadian tournament without a win.
"I know that there are a lot of positive things going on," said Ko of the status of her game. "So I'm trying to keep my head high and keep working on my game. With golf you feel like everything's going good, but it just doesn't click. So I'm hoping for it all to kind of click soon."
Over the course of the year, Ko has made a number of significant changes. She left her coach David Leadbetter and moved on to Gary Gilchrist. She also parted ways with Callaway Golf to swing PXG clubs, and she hired Peter Godfrey as her new caddie in April after ending the tenure of Gary Matthews after just nine events. During her professional career, Ko has worked with 11 different bag-toters, a number she says is inflated due to the fact she was still trying to settle on a caddie in her early days.
Her recent form has been less than stellar. In her last six starts, Ko's best finish has been a tie for 20th. She also hasn't had a top-10 finish in any of the year's first four majors, a surprise considering she was in the top three in five of the previous seven. There is one more major, the Evian Championship, in mid-September.
Despite the dip in play, Ko sees the near-complete overhaul of her game and team as a positive, short-term pain for long-term gain.
"All the changes that I've made, I feel like they've been good changes," she said, "even though I haven't been able to play as well as I have in past seasons. I still feel like the changes that I've made have been a progress in a good way and not in a negative aspect."
If she ever needed a boost, this might be the place to do it. With her name on the trophy three times, she is as close to a fan favourite here as anyone not named Brooke Henderson can be.
"I've been hearing a lot, today especially, 'Hey, I want you to come second today behind Brooke,'" she said chuckling.
Most of those fans, of course, don't know that she almost became a Maple Leafs fan, which, in Ottawa Senators country, might not have made her quite as popular.