Kuchar apologizes after caddie payment controversy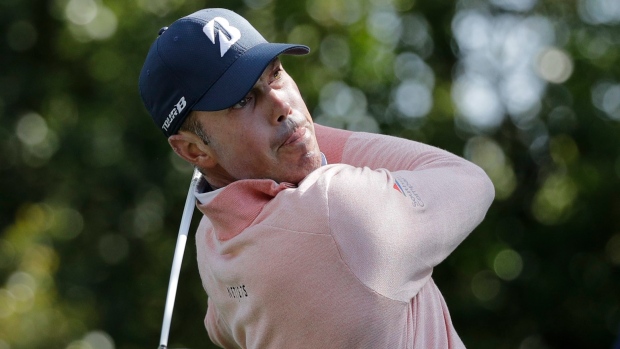 Matt Kuchar has apologized.
In the wake of defending his $5,000 payment to a caddie after winning nearly $1.3 million following a tournament win last fall in Mexico City, the 40-year-old Kuchar has backtracked.
"This week, I made comments that were out of touch and insensitive, making a bad situation worse," Kuchar said in a statement. "They made it seem like I was marginalizing David Ortiz and his financial situation, which was not my intention. I read them again and cringed. That is not who I am and not what I want to represent."
In an interview with the Golf Channel earlier this week, Kuchar called the $5,000 given as prize money to David "El Tucan" Ortiz a "great week" after winning the Mayakoba Golf Classic and its $1.296 million payout.
"I kind of feel like unfortunately some other people have got it in his head that he's deserving something different than what we agreed upon," Kuchar said of Ortiz, who is a local caddie and not the usual person he plays with on the Tour. "And it's just too bad that it's turned into a story, because it doesn't need to be. We had a great week."
Kuchar now says he intends to make things right with Ortiz and will fully compensate him for his efforts.
"My entire Tour career, I have tried to show respect and positivity," Kuchar said. "In this situation, I have not lived up to those values or to the expectations I've set for myself. I let myself, my family, my partners and those close to me down, but I also let David down. I plan to call David tonight, something that is long overdue, to apologize for the situation he has been put in, and I have made sure he has received the full total that he has requested."
Kuchar is currently taking part at this weekend's Genesis Open near Los Angeles.