Lack of killer instinct has Habs on brink of elimination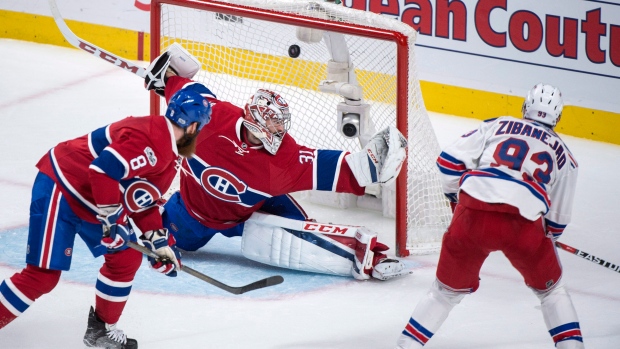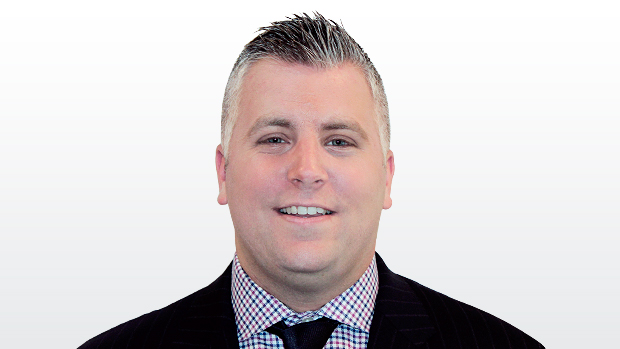 MONTRÉAL — Now, Brendan Gallagher said, is when we will learn about the Montreal Canadiens.
But what if we've already learned all there is to know?
Whenever it ends, the final handful of minutes of regulation in Game 5 may have told the story of the 2016-17 Canadiens, with the Habs failing to convert on two glorious chances to put away the New York Rangers.
They won't be served up on a platter any better than a Max Pacioretty breakaway and a two-minute power play - all in the final seven minutes of a tied pivotal playoff game at home.
Henrik Lundqvist sticked away Pacioretty's shot to keep him goalless for the series and the Canadiens didn't register a single shot on the man-advantage.
The Habs are on the brink now. The flame of a once promising season can be snuffed out on Saturday night at Madison Square Garden, after Mika Zibanejad delivered the dagger for New York with his overtime winner with 5:38 to play in the extra session.
For Montreal, a team built to win now, they were the kind of chances that could haunt long into the summer.
"There were opportunities to close out the game," Pacioretty said. "[Lundqvist] made some good saves and they got a bounce on that goal, but there's nothing to do about it now."
The odds are stacked against the Canadiens, even in a series where the margin has been so incredibly razor thin. The team to take Game 5 has gone on to advance in nearly 80 per cent of series tied at 2-2 in NHL history, according to WhoWins.com.
The Rangers are also 6-1 in series in which they have turned a 2-1 deficit into a 3-2 lead in best-of-seven series.
"I think everyone knows exactly what needs to be done," Carey Price said. "There's no secrets."
Few would give the Canadiens a chance to win the series at all if Pacioretty were to be held off the scoresheet completely. That is a distinct possibility after his breakaway miss, with the voices seemingly only growing louder.
After leading the Habs with 35 goals and 67 points, Pacioretty has just one assist to show for a team-high 24 shots on-goal in five games. He had 13 shot attempts on Thursday night, but no tangible result.
Even if Pacioretty scored on each of his next three shots in succession, he would still fall short of his career average shooting percentages.
Claude Julien didn't mention his captain by name, but Pacioretty is one of the few possible targets when the coach says two or three times in his post-game press conference that he needs his best players to perform.
"In order to get through this we're going to need more from a lot of guys," Julien said. "It's going to be time for everybody, certain players to elevate their game and have that confidence and that desire to be better. There's no doubt."
The Canadiens didn't sit back on their lead in Game 5, but they had very little sustained offensive zone pressure in the last half of regulation - which was puzzling considering how much of the ice they controlled in the first half. Julien couldn't have asked for a better start.
Their 2-1 lead - like their edge in the series - slipped through their fingers. Any one of those two chances would have erased the Rangers' momentum, and a hurricane of criticism for Pacioretty. Instead, it opened the door for New York to score on any number of prime chances in overtime before Zibanejad finally turned out the lights.
They may not shine again until October in the Bell Centre.
"We're going to learn what type of character we have," Gallagher said. "If you don't have character, this is the time you're going to doubt yourself. If you do have character, this is where the belief is going to come out."
The Canadiens have more come-from-behind wins than any other team in the NHL this season, a trait they have shown once before in this series. That's all they can hang their hat on now after displaying a lack of killer instinct in Game 5.
"If I don't have confidence in my team I have no business being here," Julien said. "I believe in this team because they've showed it numerous times in coming from behind, they've shown a lot of character in the past. This is their chance to show it again."
Contact Frank Seravalli on Twitter: @frank_seravalli