Lacob: Warriors will keep Curry at any cost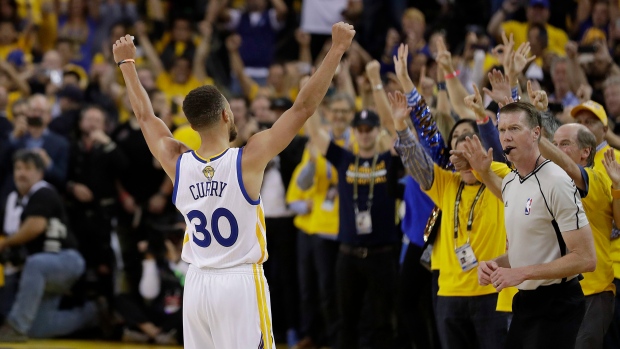 The Golden State Warriors are prepared to do everything possible to re-sign Stephen Curry according to Joe Lacob, the majority owner of the Golden State Warriors.
Curry is eligible for a five-year, $205 million extension this off-season.
Speaking to Tim Kawakami of the San Jose Mercury News, Lacob said retaining Curry is a priority.
"We're going to do whatever it takes to keep Steph here and happy," he said. "I know he wants to be here, and we want him here. I do not anticipate any issues with him staying."
The two-time champion signed a four-year, $44 million deal with the Warriors in 2012.
Curry, the league's Most Valuable Player in both 2015 and 2016, has led the NBA in three-pointers in each of the past five seasons and has been named to four straight All-Star games.
He averaged 25.3 point per game this season in 33.4 minutes per night. The 29-year-old averaged 28.1 points per game in the postseason as he helped lead the Warriors to a 16-1 record in the playoffs.
Curry reached the NBA Finals in each of the past three seasons and sits first among active players in three-point shooting percentage at .438.