Larkin, Eichel spark Team USA to lopsided win over Germany at WJC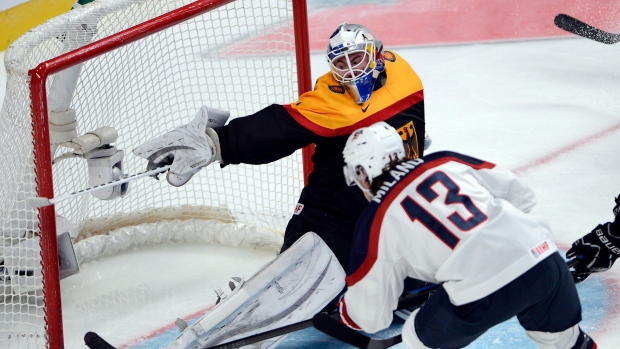 MONTREAL — Dylan Larkin scored twice and added an assist as the United States routed Germany 6-0 in Group A action at the world junior hockey championship Sunday night.
Jack Eichel, Sonny Milano, Hudson Fasching and Auston Matthews also scored for the U.S. (2-0 with an overtime win).
"It was just a terrible effort from our team tonight," Germany's Dominik Kahun said. "If we didn't have our goalie, it would have been like 15-0 or something. We just couldn't play like yesterday, and it sucks."
Brandon Halverson stopped all 14 shots he faced to record the shutout.
Ilja Sharipov made 47 saves to shoulder the loss for Germany (0-2).
"We gave up too much in our zone," Sharipov said. "I got a lot of shots. It was very difficult, but I think I helped my team."
The U.S. failed to score on seven power plays while the Germans went 0 for 3 with the man advantage.