Las Vegas owner chimes in on NHL expansion
If the NHL were to award a 31st franchise in Las Vegas, potential owner Bill Foley said he has a "good idea" who his first GM will be and he has a logo ready to go, writes TSN Senior Hockey Reporter Frank Seravalli.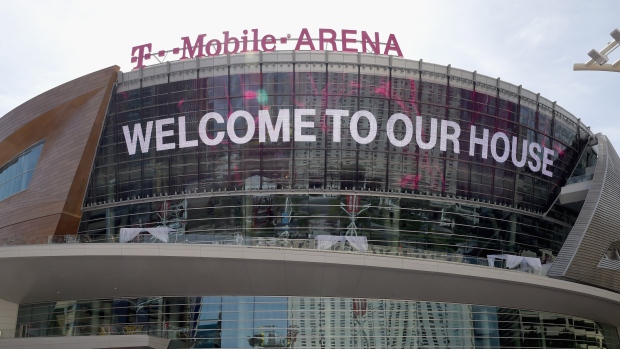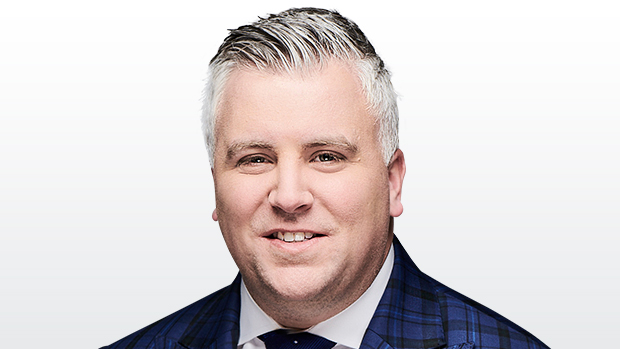 Bill Foley has it all planned out.
If the NHL were to award him a 31st franchise in Las Vegas, Foley said he has a "good idea" who his first GM will be. He has a logo ready to go. He knows what he will wear for the expansion announcement press conference.
"Black suit, white shirt, nice tie," Foley said Friday on AM 1400 in Las Vegas.
Foley even has a pre-game ceremony in mind for opening night if his team is dubbed the Black Knights.
"You're in the arena and the lights go out and Excalibur is in centre ice," Foley was explaining on Sportsbook Radio. "Then, the opposing team's mascot skates out and tries to pull it out and he can't. Maybe we'll have to impersonate the other team's mascot. Then the Black Knight skates over and pulls it out. The ice starts cracking. The lights go on and the players come out. That would be an awesome thing to see."
Except, right now those visions are still little more than dreams for Foley. It may seem like a formality, but almost everything he said in Friday's engaging and revealing interview was couched in hypotheticals, while the NHL's executive board deliberates on expansion.
Foley said Friday he is hoping to have an answer in June, possibly even before the NHL Awards return to Las Vegas on June 22. Many have speculated an announcement could come during the Stanley Cup final.
"Every day matters," Foley said on AM 1400. "I think every sign we've had is good, but we don't have word. We don't have definitive information … There is so much to do and there are hundreds of things that we don't even know we'll have to do."
For now, Foley's proposed franchise is steadily moving forward. Their glitzy, 17,500-seat T-Mobile Arena opened just off the Vegas Strip to rave reviews on Wednesday with a concert. The 8,500-square foot hockey locker room inside the arena is 80 per cent completed, Foley said.
Vegas Wants Hockey has secured season-ticket deposits from 14,000 local residents. Foley said they are still selling deposits, and only approximately 50 people have requested their money to be returned in the 14 months since the process began.
Foley has secured land and fronted money for a practice facility to be located in nearby Summerlin. Ground could be broken on the two-sheet facility in August or September, allowing his new team to train there from Day 1.
The NHL did not give the go-ahead to begin the practice facility project's engineering, Foley said, but they also did not instruct him to hold off.
"They said 'It's your risk capital,'" Foley explained on AM 1400. "There's just a bevy of activity coming at you all at once. We've done a lot, but I'm trying to be judicious in terms of how I spend my money."
Foley's group has entertained discussions with potential municipalities to locate a minor-league affiliate. One possibility is Reno, Nev., according to Foley, where tax benefits could help land a team. Another option is the Central Valley in California. Foley said the priority is to ensure players "can get up and down quickly."
Foley has also discussed the creation of a regional sports network with Cox Cable and Fox Sports to hold his team's television rights.
"We don't know how big the territory would be yet, that's another avenue we need to get down," Foley said on AM 1440. "We're talking to them. It's all predicated on if and when and maybe."
So would be hiring hockey personnel. Former Philadelphia Flyer Murray Craven is serving as Foley's hockey advisor, but Foley said he would not be the GM. Montreal Canadiens assistant GM Scott Mellanby, who was Craven's teammate for parts of six seasons, has already been linked to the role.
"I think we'd have a GM by July (2016)," Foley said on AM 1400. "We haven't talked to any GMs or assistant GMs. We didn't want to get ahead of ourselves. We'll have a pretty good idea who we're going to approach. We'll have to move pretty quickly."
One thing that does not seem like it will be up for debate is the team's name. Foley is obviously predisposed to the Black Knights, in homage to his alma mater at West Point, the United States Military Academy. He wanted to be "community minded," but it didn't sound as if time would allow for a public team naming contest.
"If it were to be the Black Knights, I've got an awesome logo. Already done," Foley said on AM 1400. "(The colors) are black, gold and grey - non-negotiable. It's a great logo. It makes you feel strength, power, dignity."
Foley said one thing he's "screwed up" is not securing a web site domain name for his potential team before the announcement of the ticket drive. Foley owns the rights to variations linked to Black Knights and Silver Knights, but domain prospectors already reserved "all of the other names you might think be names" like the Rattlers, Scorpions, Aces and Rat Pack. If a name other than Black Knights were selected, he'd have to buy the domain off that holder.
For now, though, Foley continues to wait.
"We've got to be patient," Foley said on AM 1400. "The arena is open. It's unbelievable for hockey … I've learned if I'm honoured to be the 31st owner, it's a privilege, not a right … We'll really have a great team. We just have to get the team."
Contact Frank Seravalli on Twitter: @frank_seravalli