Lawless: Wideman deserves 10-game suspension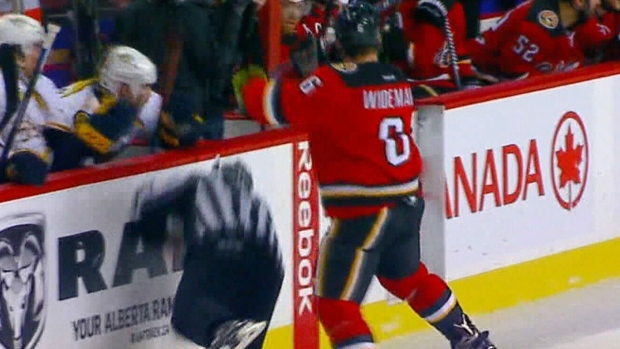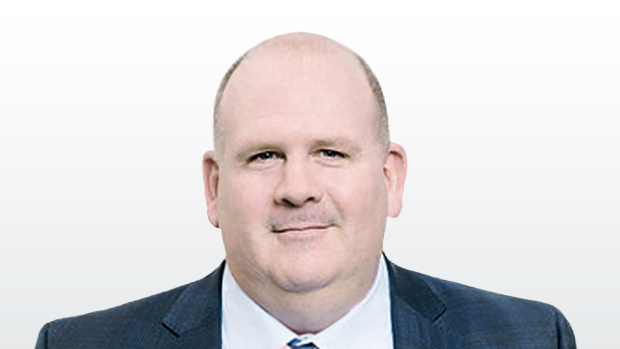 Ask yourself a simple question: What if Dennis Wideman had looked up and seen the red jersey of a Calgary Flames teammate blocking his way to the bench rather than the black and white sweater of linesman Don Henderson?
Would he have shoved him in the back to clear his way to the gate, or would he have wrapped his arms around him in a hug to make sure both men could safely continue on their way?
The latter, of course, and this is why Wideman should be suspended. He had options. He took the wrong one. Officials in the field of play need to be protected. There can't be any grey area here.
Wideman might be a good guy with a clean past. He might have been a little groggy from the hit he took in the corner. The first doesn't matter and the second can't be verified.
He didn't just bump into Henderson. He put his hands on his back and shoved him to the ice.
Break the incident down any way you want, but at the end of the day, Wideman had a choice and elected to push an official, causing him to fall to the ice. That can't happen. Ever. Wideman is lucky Henderson wasn't injured.
The rule is clear and so is the suspension. Ten games.
From the NHL's official rules: "40.3 Automatic Suspension – Category II – Any player who deliberately applies physical force to an official in any manner (excluding actions as set out in Category I), which physical force is applied without intent to injure, or who spits on an official, shall be automatically suspended for not less than ten (10) games."
The league could turn to the catch-all of supplemental discipline and water down the ban but it shouldn't. Players and referees should all know the lines here are clear and can't be blurred. Apply physical force on an official, which at the beginning and end of the day is what Wideman did, and it's 10 games.
This is about Wideman and his actions to a certain degree, but it also has to be about precedent and message.
The NHL must continue to make it clear that its officials are untouchable. They need to be safe in their workplace. They need to be protected so they can do their jobs comfortably in a sometimes angry and violent setting.
Keeping players safe is the No. 1 priority of referees and linesmen. How many times have we seen a linesman take a punch while trying to break up a fight and protect a player?
The linesman is a player's best friend at times. The cop who makes sure life on the block stays safe.
Players, Wideman included, almost always lookout for referees. It's both the written and unwritten law of the NHL.
The NHL is a community. Players, coaches, executives and on-ice officials are all working together to put on a travelling show.
Teams sharpen skates and fix equipment for referees. Trainers rush to their aid when one gets injured. Referees are part of the NHL family. They're integral to the game.
Wideman says he apologized to Henderson the first opportunity he got. Fair enough.
Wideman knows he did wrong, even if it was a mistake.
Saying sorry, however, isn't enough in this case. The NHL needs to apply justice.