Lawyers in concussion lawsuit want to question Bettman again
NHL commissioner wrote that there is no proven link between head injuries and brain-withering disease CTE in recent letter to U.S. Senator Richard Blumenthal.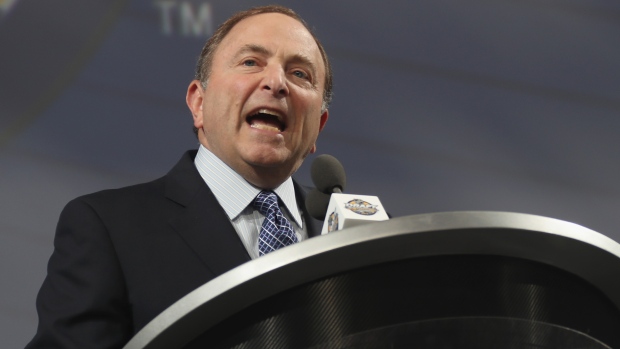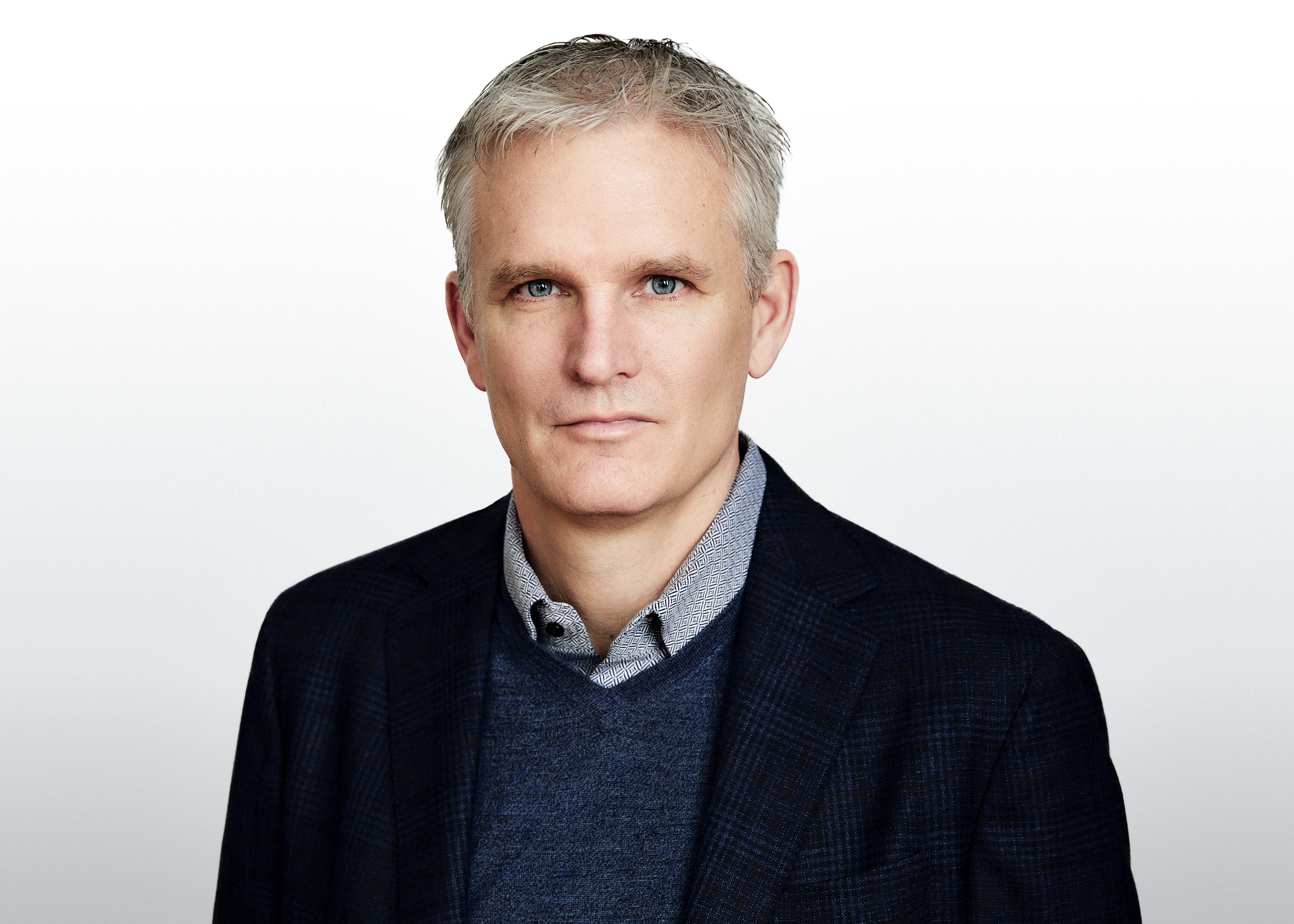 Lawyers for former National Hockey League players who are suing the league over its handling of head injuries want to force commissioner Gary Bettman to provide more testimony after his written denial there is an established link between concussions and the brain-withering disease chronic traumatic encephalopathy (CTE).

Charles Zimmerman, lead counsel for the group of former NHL players, told TSN he wants a chance to question Bettman about some of the claims he made in a letter filed this week in U.S. District Court in Minneapolis. Zimmerman said he plans to ask a judge to order Bettman to testify under oath about his letter.

In his July 22 letter to U.S. Senator Richard Blumenthal of Connecticut, a ranking member of the Senate's Consumer Protection subcommittee, Bettman wrote that there is no proven link between head injuries and CTE. He blamed the news media for sensationalizing the issue of head injuries and defended the NHL's "more measured approach" to concussions.
"[T]he science regarding CTE, including on the asserted 'link' to concussions ... remains nascent, particularly with respect to what causes CTE and whether it can be diagnosed by specific clinical symptoms," Bettman wrote in the letter to Blumenthal.
Blumenthal wrote Bettman last month, asking him to explain the NHL's stance on head injuries and concussions. Zimmerman said the NHL's lawyers filed Bettman's letter with the court on July 26.

"We should have the chance now to walk him through some of his denials and find out why he has made his statements and ask him what makes him so sure," Zimmerman said. "Why is he so willing to go against conventional science which says repeated blows to the head cause damage to the brain?"

Zimmerman said he also plans to ask the court to release the transcript of Bettman's first deposition, done on July 31, 2015, which is under a court-ordered seal.
An NHL spokesman didn't respond to an email seeking comment.
Blumenthal responded to Bettman's letter on Thursday in several Twitter postings.
"Disappointed @NHL continues to deny link between concussions & #CTE. I will continue to press for real answers," Blumenthal wrote. "#Hockey is a fast-paced & exciting sport w/int'l popularity. That's why @NHL should be looking for real ways to improve safety—not oppose it... @NHL has an obligation, not only to its players, but to countless parents & children to uncover real dangers of consistent head injuries."
While the NHL argues players should have been able to put "two and two" together about the consequences of repeated head trauma, the former players charge in their lawsuit that the league has underplayed the dangers of repeated head injuries, putting its own profits ahead of player safety.
CTE has been diagnosed in at least six deceased NHL players and more than 100 former NFL players. Scientists believe the disease is caused by repeated blows to the head. A diagnosis can only be made during a post-mortem autopsy.
Zimmerman said lawyers for plaintiffs have already questioned most NHL team owners and a number of former NHL team doctors.
"The owners for the most part have said, 'We don't know anything,' " Zimmerman said. "They say, 'We don't follow it that closely. We just go to meetings and we get information.' They are taking the absentee owner point of view."
Two high-ranking league lawyers are scheduled to give testimony in the litigation over the next few weeks, Zimmerman said, including one lawyer who wrote to colleagues that the NHL should "leave the dementia issues to the NFL!"

NHL deputy general counsel Julie Grand's deposition is scheduled next week in New York. During the subsequent week, NHL deputy commissioner Bill Daly is scheduled to be questioned by lawyers for former players suing the NHL.

Both Grand and Daly will be crucial witnesses in the case.

Grand has been instrumental in crafting the NHL's response to growing concerns over player head injuries.

In an email to Bettman and Daly on Nov. 30, 2009, Grand outlined suggestions on "next possible steps" for the league's NHL-NHLPA Concussion Working Group (CWG).

Grand wrote to Bettman and Daly that she was most interested in working with equipment makers and commissioning a pilot project to look at recovery methods, including the impact of exercise in recovering NHL players. Two other proposals presented to Daly and Bettman were a pilot project that would see a handful of teams wear helmets outfitted with sensors to measure impact data on different hits and a study on the long-term neurocognitive and psychological effects of repeated concussions among retired NHL players.

Grand wrote she was least interested in studying retired players because they are "removed from the current issues we face… I'd rather focus on the here and now and leave the dementia issues up to the NFL!"

A separate cache of emails unsealed by the court disclosed an exchange in which Daly links fighting in hockey to concussions, depression, and "personal tragedies."

The 2011 email chain — which also includes the contention by a top NHL official that players have used pills for everything from waking up and sleeping to easing pain and "amping up" — was among a series of documents unsealed by the Minnesota judge who is overseeing the lawsuit.

Daly's email about "personal tragedies" was sent in September 2011, after three NHL enforcers — Derek Boogaard, Rick Rypien, and Wade Belak — died in a span of four months.
On Sept. 2, 2011, The Globe and Mail newspaper published a story headlined, "Getting rid of hockey's goons." Shanahan, who has since left his job as chief NHL disciplinarian to become the Toronto Maple Leafs' president, emailed the Globe story to Bettman and Daly.

"Do you remember what happened when we tried to eliminate the staged fights?" Bettman wrote in a Sept. 3, 2011, email to Shanahan and Daly. "The 'fighters' objected and so did the pa [NHLPA]. Eliminating fighting would mean eliminating the jobs of the 'fighters', meaning that these guys would not have NHL careers. An interesting question is whether being an NHL fighter does this to you (I don't believe so) or whether a certain type of person (who wouldn't otherwise be skilled enough to be an NHL player) gravitates to this job (I believe more likely)."

Daly replied: "I tend to think its [sic] a little bit of both. Fighting raises the incidence of head injuries/concussions, which raises the incidence of depression onset, which raises the incidence of personal tragedies."