Leafs acquire Petan from Jets for Lindholm
Bound to do his due diligence, Maple Leafs GM Kyle Dubas inquired on other possible moves before Monday's trade deadline but wound up perfectly happy to stand (mostly) pat after the swap of forward Par Lindholm for Winnipeg Jets forward Nic Petan, Kristen Shilton writes.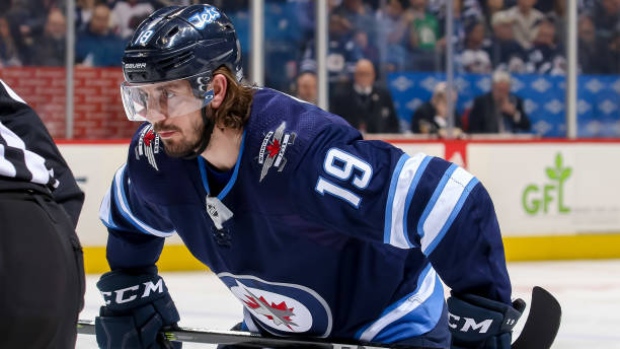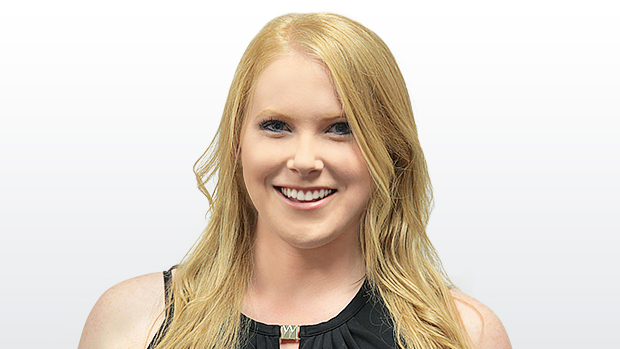 TORONTO – The NHL's trade deadline came and went at 3 p.m. on Monday, and the Toronto Maple Leafs made only one minor move in the hours leading up to it with the swap of forward Par Lindholm for Winnipeg Jets forward Nic Petan.
But injecting its roster with new life really began on July 1 for Toronto, when it bagged the big fish of free agency in John Tavares. That refurbishing project continued in late January with the acquisition of Jake Muzzin from the Los Angeles Kings for a 2019 first-round pick and a pair of prospects.
Bound to do his due diligence, Leafs general manager Kyle Dubas inquired on a number of other possible moves before Monday's deadline and may even have come close to consummating another trade. When it was all said and done, Dubas wound up perfectly happy to stand (mostly) pat.
"We've got a lot of belief in our team and the people in there already," Dubas said on Monday afternoon. "Also, we tried to make our moves [earlier] and just let the team settle in together and find our way through. We didn't want to upset it too much. We're of course interested in always upgrading the team, but with the depth we have now, upgrading it comes at a cost. That's all weighed against the price of acquisitions and we'll carry on as we are. We're excited about it."
When it came to parting with Lindholm, a 27-year-old NHL rookie the Leafs signed to a one-year, $1.7 million contract out of the Swedish Hockey League last spring, Dubas said the Leafs were attempting to best manage their assets in the short and long term. Lindholm had played primarily on Toronto's fourth line, producing one goal and 11 assists in 61 games, and was a pending unrestricted free agent this summer, while the 23-year-old Petan will be a restricted free agent when his one-year, $874,125 contract expires in July.
"[Nic's] a player who fits the way we want to play, he's got a lot of talent," Dubas said. "We just feel like we need to bring him in and work with him, give him an opportunity [to] work with our development people and maximize his potential. He's competitive, he can play centre and wing, he's versatile that way, so we're excited to get him and bring him in."
The biggest question surrounding Lindholm's departure now is who will step in to take defensive zone draws for Toronto on the penalty kill, a duty likely falling most heavily upon Zach Hyman. The Leafs already know for certain who will replace Lindholm at even strength, recalling winger Trevor Moore from the American Hockey League on Monday to add to the lineup Monday night against the Buffalo Sabres.
True to the Leafs' desired process of growing from within, moving Lindholm allows Toronto to immediately give Moore a longer look at the NHL level after he made an impression through his first seven games (complete with one goal and two assists).
"As our experience grows, and our maturity level grows, based on the talent we have in the room, we have every belief this group can have a lot of success together," Dubas said. "It's just about going through those different experiences, riding the wave together and sticking with this group, because it is a group we believe in very much."
The valleys Dubas hinted at have come faster and more furiously for the Leafs in this season's second half. Toronto just went through a season-high three-game losing streak, and hasn't been as dominant the last few months as it was early on. Some of the team's more blatant struggles have been on the backend, where head coach Mike Babcock is still working to find the right mix with Muzzin in the fold.
Since joining the Leafs 12 games ago, the 29-year-old blueliner has tallied one goal and four assists while sliding through all three defence pairings with three different partners. It hasn't been ideal, but Toronto knew a prolonged adjustment period was possible, and Dubas was appropriately aggressive in getting Muzzin for that reason.
"You're going to take time to settle in and get rolling," Dubas reasoned. "It's a big life adjustment for someone who spent his whole [career] and has a family in L.A. and then you move back here. In terms of off the ice, on the ice, he's met expectations, and as he settles in, he'll surpass those and we're excited about that for sure."
With five weeks to go before the postseason begins, Toronto currently sits third in the Atlantic Division, on course to meet the Boston Bruins in the first-round of the playoffs for the second straight season. Boston took an entirely different approach to the trade deadline than Toronto, reeling in veterans Marcus Johansson and Charlie Coyle to bolster their offensive depth.
The memory of Toronto's Game 7 loss to Boston in that playoff series last year isn't haunting Dubas, though. In fact, the 33-year-old rookie GM is determined as ever to do things his way, balancing the Leafs' short-term needs and long-term future through the lens of his own guiding philosophies.
"When you start building a team to only play one team in the playoffs, you start to lose your way a little bit and lose what you're about," Dubas said. "For us, it's just continuing to go about things our way, doing things that fit our vision and our plan and staying true to that no matter what. Time will be the judge of whether that's the right way to do it, but we don't pay much attention to them, just stick with our process and trust it and roll from there."