Leafs assistant Smith earns player poll plaudits
NHLPA survey names D.J. Smith the current NHL assistant who should be the league's next head coach, TSN Maple Leafs reporter Kristen Shilton writes.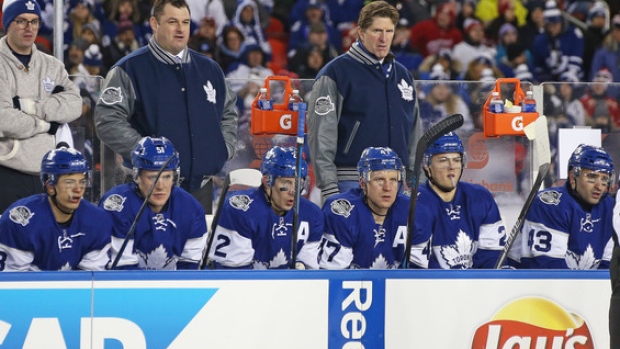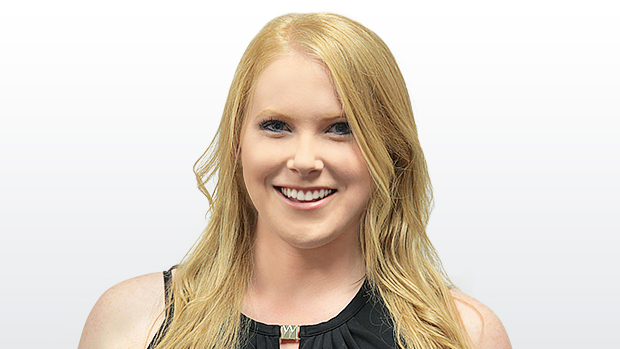 TORONTO – The Toronto Maple Leafs may not let assistant coach D.J. Smith speak with the media, but you can hear his voice plenty around the team.
Smith's is a distinctive boom, one that can carry laughter from the depths of a dressing room or hurried instruction to arena rafters. It's just one small part of what's endeared him not only to the Leafs, but players all over the National Hockey League.
On Wednesday, the National Hockey League Players' Association released its annual player poll, where players gave Smith the most votes for current assistant coach who should be the NHL's next head coach (8.3 per cent of 216 votes cast).
This is Smith's third season as defence coach and penalty-kill guru in Toronto and his popularity among their peers is of little surprise to the Leafs.
"He's a lot of fun. He uses humour as a teaching tool," said defenceman Connor Carrick. "He usually has a way of saying things that get through to the player. And I think he does a good job of sorting out how to coach each individual. He's got a great background knowledge for the game and a personality that would certainly suit a head coach if given the opportunity."
It's his ability to communicate as a player's coach that Smith's pupils say sets him apart from the pack. Smith was once a defenceman, drafted 41st overall in the 1995 NHL entry draft by the New York Islanders. He'd never play a minute within the Islanders' organization though, and in his career skated exponentially more in the American Hockey League (387 games) than the NHL (45 games).
Smith made his debut in the league with the Maple Leafs on March 3, 1997, one of 11 NHL tilts – and 287 AHL contests – for the franchise. In 2000 Smith left Toronto and suited up in 34 NHL games for the Colorado Avalanche before retiring as a player in 2004 after 35 games with the Hershey Bears.
It wasn't long before Smith, 40, was back as an associate coach with the Ontario Hockey League's Windsor Spitfires from 2005-12. Smith had played junior for his hometown Spitfires from 1994-97 and won two OHL championships and two Memorial Cup titles as an assistant coach.
From there, Smith became head coach of the Oshawa Generals, where he was named the OHL's coach of the year in 2013-14 and won another Memorial Cup the season after.
On June 16, 2015, the Leafs' recently hired head coach Mike Babcock gave Smith his first NHL gig. Since Smith took over the defence, Toronto ranks ninth in the league in goals-against per game (2.88), and fourth in shots-against per game (32.3) while prioritizing growth from within over splashy big-ticket signings.
"D.J. is, in my opinion, going to be a good NHL head coach," said Babcock. "I always look when I'm going to hire people for serial winners. So wherever they've gone, they've won; to me that means something. He has a good ability to talk to people, understands the game. He's been around here for three years and has a really good understanding of what the NHL is all about and what it takes, so I think he's going to have good success as a coach."
"Direct and painless would be the best way to describe [Smith's style]. You're not sitting around wondering what anybody's thinking," added veteran defenceman Ron Hainsey. "There's a pretty clear understanding with him and what he thinks. If he needs to tell you something when you come off from a shift, he tells you direct."
The Leafs prohibit all assistant coaches from speaking with the press, but Smith's players paint the picture of a big-hearted coach who understands when the time is right to push and when to let guys figure things out for themselves.
"He's done a lot. He's been a big influence on this team," said Morgan Rielly, who has been in Toronto for all of Smith's tenure. "He's helped me a lot with all aspects [of my game], but also lets you be young when you're young and lets you make mistakes. The more you get to know him, the older you get, the more responsibility he gives you and that's important."
Errors have been inevitable for rookie Travis Dermott this season, the only first-year player on the Leafs' blueline. Since being recalled from the American Hockey League in early January, Dermott has managed to stick with the big club in part because of Smith's constant guidance.
"He's been great to me, just giving me little tips and stuff, making sure I know that if I want to stay here, this is what I have to do to make sure I stay," said Dermott. "He's just a good guy, that's what it comes down to. He's smart, he understands the game and when all that stuff comes together he's really enjoyable to be coached by."
As for when Smith might ready to jump on a head coaching position, Babcock views that situation through the same lens he would a freshman like Dermott's.
"It's like a player – if you arrive over-ready, you have confidence and you stay [a long time]," said Babcock. "When you arrive when you're not ready, you leave fast. So I think he's set up good."