Leafs D Zaitsev hints at potential return
On Sunday, Nikita Zaitsev hit the ice for a second straight day and afterwards posted a tweet with video of him skating and the message, "See you soon Toronto."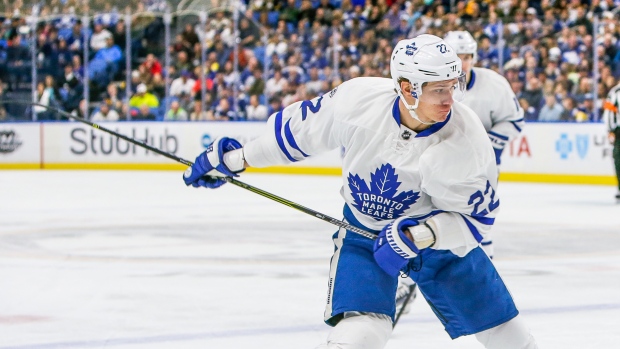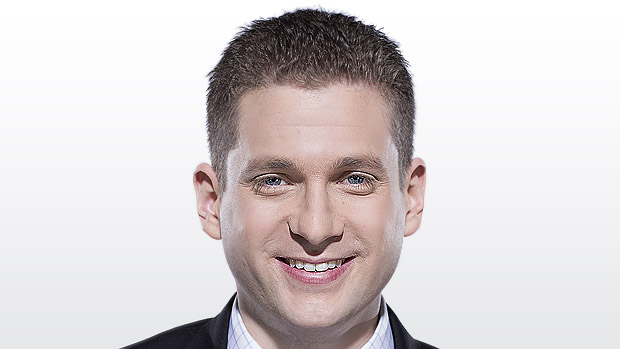 The Maple Leafs and Capitals didn't hold practices on Sunday and didn't make any players available to the media. Coach Mike Babcock addressed journalists during a news conference at the Air Canada Centre while Barry Trotz spoke with reporters on a conference call.
• On Sunday, Nikita Zaitsev hit the ice for a second straight day and afterwards posted a tweet with video of him skating and the message, "See you soon Toronto." The defenceman, who later deleted the tweet, has been sidelined with an upper-body injury (suspected concussion) since taking a big hit from Blue Jackets forward Nick Foligno in the regular-season finale on April 9. Mike Babcock met with the media before Zaitsev's on-ice session and said a decision on the rookie's status for Game 3 would be made after his workout. If Zaitsev cannot suit up on Monday then Alexey Marchenko will dress for the first time since March 25.
Zaitsev's return would be a huge boost to a Leafs lineup that lost Roman Polak on Saturday. The burly blue liner is out for the rest of the year with a lower-body injury. Through 81 games this season Zaitsev led the Leafs in ice time while getting the tough match-ups and quarterbacking a hugely successful power-play unit.

• With Zaitsev and Polak out, Jake Gardiner and Morgan Rielly stepped up in a big way in Game 2. Gardiner played more than 40 minutes while Rielly was just behind him in that category. Veteran Matt Hunwick played 35:46. "This series is about wearing people down and I think we're fine that way," Washington head coach Barry Trotz pointed out. "We need to sort of pound the rock, if you will, and see if we can wear people down. Their D got extended pretty hard last night in a lot of areas. Those 40-plus minutes, those are hard to recover from." No Capitals player logged more than 34 minutes on Saturday.
Babcock was asked if he has any concern about Gardiner and Rielly's energy level moving forward. "No, not much. I thought those two guys got better as the game went on, to tell you the truth. They'll get their rest here today and we've got a good sports science program here. We'll get them looked after the best we can and get ready to go again. Those guys skate easy, they glide. Some guys chug, they don't." Rielly, for his part, didn't seem too concerned when questioned about the workload in the immediate aftermath of Saturday's double overtime thriller. "As far as the minutes go, I mean, we'll be fine," the 23-year-old said. "We got young legs and we got lots of training staff and we know what we have to do to prepare for the next game."
The Leafs took it easy on Sunday with Zaitsev the only player spotted on the ice. "We have to get recharged here today," Babcock said. "Obviously, we got in at 3:30 last night, she's a late night and lots of guys had ice time. I've been in tons of these series where you play lots of overtime and the great thing about it is you're playing at the greatest time of the year. It's fun anyway, you'd be amazed at how much energy you have. Let's just keep on going."

• Even with Zaitsev back, the Leafs will continue to lean heavily on Gardiner and Rielly. "Ries has been as good as he's been since I got here the last two games," Babcock noted. Rielly had struggled a bit down the stretch after returning from a high ankle sprain.
As for Gardiner, a whipping boy at times during the Randy Carlyle era, Babcock is thrilled with how the 26-year-old has developed since he arrived in Toronto. "The change in Jake in two years is just incredible, but it's all confidence. He earned it, he trained in the summer, he worked at it, he's gotten better and he feels good about himself. (Although) some of the things he does sometimes, you just shake your head a little bit." Even Rielly, on occasion, can get a bit carried away on the ice, but Babcock accepts it because it often leads to snappy breakouts and play in the offensive zone. "I say to [assistant coach] D.J. [Smith], 'Alright, get those boys back in the barn,' they're running all over the rink and you don't know what they're doing, but they have the puck," Babcock noted. "They're playing with confidence, they're competitive, they want to win and they're great people. They're easy to coach, they've got a good attitude, they like to laugh, they don't mind a good tightening once in a while to get them back on track. They're good guys and they're good players."

• Martin Marincin was a healthy scratch in 30 of Toronto's final 32 games in the regular season, but after Zaitsev got hurt the soft-spoken Slovak was inserted back into the lineup. And in Game 2 in Washington Marincin played more than 30 minutes registering a +2 rating. "I really like Marty, I think Marty is a real good player," Babcock said. "I think sometimes he gets in his own way, confidence is a thing that gets in his way sometimes. He's a talented, talented guy. He might be the best penalty killer on our team, but you've got to get in the lineup. When you don't, it's hard. I thought [Connor Carrick] and him settled in last night. When you're going out there all the time, you've got no choice. You just settle in and get playing and I thought they did."
• The Leafs will next be on the ice at 10:30 am Monday at the Air Canada Centre.