Leafs emerging as best story of the playoffs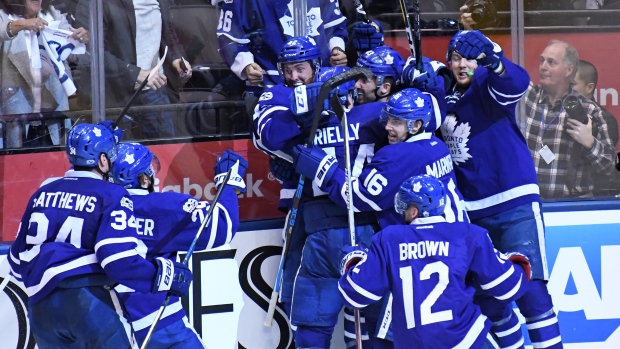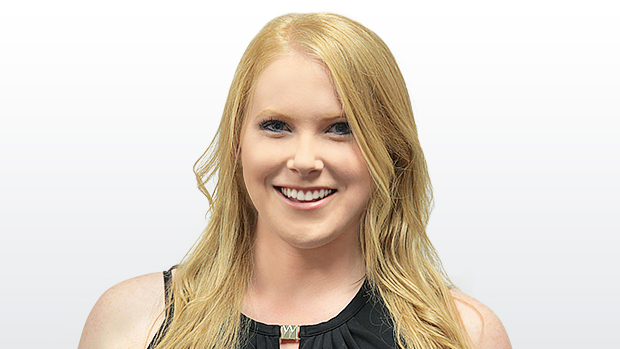 TORONTO – How did the Toronto Maple Leafs get here?
That's the question being asked across the hockey world in the aftermath of Toronto's overtime win on Monday, putting them up 2-1 on the Washington Capitals in this first-round playoff series.
Here are the Maple Leafs, a rebuilding team that wasn't even supposed to get a ticket to the dance, going toe-to-toe with the Presidents' Trophy winners. A club that had only 10 wins in the first 25 games of the regular season is emerging as the best story of this NHL postseason.
"I think it starts with the coaching staff and the older players, just in terms of being calm," said defenceman Matt Hunwick on Tuesday. "[Head coach Mike Babcock] holds everyone accountable, and treats everyone fairly. Players have to hold one another accountable too, and I think [Babcock will] probably tell you the more the players can do it, the better. He sets the tone and the culture. Then it's up to the veteran guys to do the right thing."
Count Brian Boyle, who was acquired from Tampa Bay for a second-round pick at the trade deadline, as one of the veterans doing the right thing. He has been Toronto's best regular faceoff man in the postseason (62.2 per cent), while helping the fourth line emerge as an X-factor.
Boyle's line, with wingers Matt Martin and Kasperi Kapanen, has the most points (six) at even-strength for the Leafs against what was the league's stingiest defence in the regular season. Washington averaged 2.16 goals against per game this year, and are now giving up the third-most in the postseason (3.33) to the regular season's fifth-ranked offence.
"[It's our] skating. That's a big part of our team," said winger Zach Hyman of the Maple Leafs' scoring ability. "We're a fast team, so we have to be able to skate and put the puck behind their D and work them. They have a great goalie, so we have to get pucks to the net with a lot of traffic and score some dirty goals. We've been able to do that."
Hyman is a perfect example of how Toronto has been able to create offence against the Capitals. It was his effort through neutral ice and into the defensive zone that set up William Nylander's tying goal in Game 3. Hyman chipped the puck in past Washington defenders Brooks Orpik and Kevin Shattenkirk, beating them both to the puck so he could force the turnover to the trailing Matthews to feed Nylander.
Hardly a week has gone by this season where Hyman's role on Matthews' line wasn't questioned, but he's the prototypical, high-character, high-motor player Babcock likes.
Toronto's offence can score with anyone in the league in terms of talent, but chances are harder to come by at this time of year as the checking tightens and teams sharpen their focus on matchups. Players like Hyman, Connor Brown and Leo Komarov are more physical than flashy, using energy and grit to help steal momentum back when the Leafs need it most.
"Dependable people are what you want each and every day," Babcock said. "When you have real dependable people, it doesn't matter walk of life you're in, your boss knows whether you're going to get the job done. People you don't have to get started every day are contagious."
The easy narrative materializing in the wake of Monday's game is that these underdogs are now improbably on the cusp of pulling off the ultimate postseason upset. But indicative of their youth, the Maple Leafs came out with too much nervous energy in front of their home crowd, and were badly outworked for half of Game 3.
If the script was flipped, and it was Washington that won Game 3 in overtime, what would the Maple Leafs' story be? That they were close, but not quite good enough to compete with the Capitals? That they needed too many lucky bounces, like goaltender Braden Holtby being tied up by his own man to leave a gaping net on Nylander's game-tying goal, to be successful?
While Toronto may have recovered from a pair of multi-goal deficits in this series, they've also coughed up a two-goal lead. As promising as their position is, the Maple Leafs will be the first to say their work is far from over, and the Capitals are far from dead.
"I don't deal in [being a surprise or not], I just deal in the fact – here we are," said Babcock. "You try to put your best foot forward each and every day. We thought we were better in Game 2 than we were in Game 3. I don't know if it was nerves or trying to do too much. We weren't as good defensively last night as we should have been. [We] gave up too may free opportunities, so we have do a better job of that."