Leafs finally get complete road performance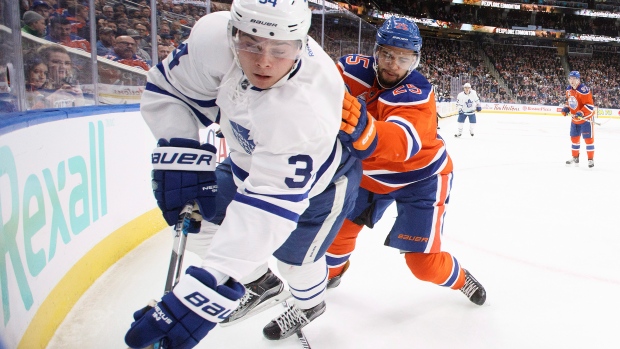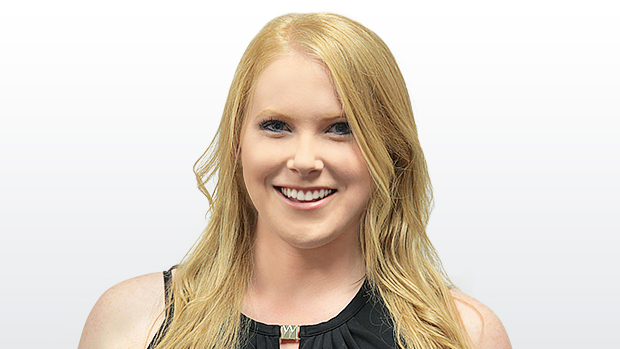 The Toronto Maple Leafs have had major struggles on the road this season, particularly when it comes to holding a lead, but they kicked off a three-game road trip on Tuesday with a solid win against the Edmonton Oilers. The Buds started hot in the rematch with Connor McDavid and company and unlike previous road tilts, they didn't let any points slip away, defeating the Oilers 4-2.

Takeaways
Toronto had scored four goals in four prior road games, none of which they had won. The Maple Leafs now move to 9-1-4 when leading after two periods.
In their first 10 road games this season, the Maple Leafs held the lead at one point in seven of them. Before Tuesday they had registered only one win away from Air Canada Centre.
The Maple Leafs went 6-for-6 on the penalty kill against Edmonton. That unit was ninth in the league on the road going into Tuesday game (84.4 per cent). On the other hand, the power play went 0-for-4, with Toronto failing to capitalize on solid opportunities to extend their lead. Their road power play had been the best in the league.
Toronto attacked the Oilers' net with their speed well from puck drop and generated three of their four goals off the forecheck. Getting to the net is how Auston Matthews tallied his tenth goal of the season, courtesy of a great feed from the half boards by William Nylander. Later in that period, Nikita Soshnikov created a terrific chance the same way, barreling in with a loose puck he picked up and zipping it at Cam Talbot. Matthews has been an offensive machine on the road so far, with eight of his 10 goals coming there. After not registering a goal for 13 games, Matthews now has four in his last three contests.
Soshnikov had a terrific game overall, his second playing on the shutdown line with Nazem Kadri and Leo Komarov. Soshnikov is always getting under someone's skin with his aggressive style of play, but he's also one of the Maple Leafs' best defensive forwards. His hustle to get back and break up a sure goal in the second period illustrated how he excels at a 200-foot game. Nylander was bumped to the fourth line to keep Soshnikov up with Kadri, and while Nylander did his best to show he deserves the spot he vacated by not dressing for Saturday's game (upper-body injury), with both rookies playing well, it seems unlikely Mike Babcock will alter his lines before Wednesday's game.
Frederik Andersen went into Tuesday's tilt with a 7-0-1 record against Edmonton and he continued to be excellent against them again. The goaltender has been on a hot streak as it is, registering a .932 save percentage over his last 13 starts, but from the get-go against Edmonton he was dialled in between the pipes. The second period may have been one of his best frames this season, where he made a number of superb saves during a 5-on-3 power play for Edmonton, including one where Matt Hunwick nearly put the puck five-hole on him by accident. Towards the end of the period he made a terrific glove save to keep the Oilers from taking back momentum. Andersen finished with 29 saves on 31 shots.
There are nearly too many Maple Leafs to mention who started slow but have found their game consistently by the quarter-season mark, but Zach Hyman is certainly top among them. Tuesday was one of his best, if not the best, game of his NHL career. His defensive and special teams play were always strong, but now he's adding the offensive element every night. Late in the second period, after taking a hooking penalty that gave the Oilers that 5-on-3 advantage, Hyman quickly atoned for it by pushing Kris Russell off the puck and burying it behind Talbot. It was his fourth point in this last three games. In the third period he came out on fire, putting two great shots on Jonas Gustavsson, who came in to relieve Talbot. He then drew a penalty off McDavid to give Toronto a chance to put the Oilers away.
After a talked-about first showing going up against McDavid in Toronto, Kadri was a man on a mission in the second act. Komarov set him up for a goal in the second period with a great steal and feed in front of Talbot. He was relentless against whoever he was up against on the ice, playing the strong two-way game Toronto has come to expect from him each night. His patience with and without the puck continues to serve him well. Pinned in his own zone in the third, Kadri waited out the Oilers down low and was able to strip the puck and send it out of the zone.
Tyler Bozak, Mitch Marner and James van Riemsdyk have combined for 41 points in 11 home games, but in 10 road games had only 10 points together going into Edmonton. They were eager to turn that number around, and did so in the second period when van Riemsdyk registered his 10th score of the season with assists from Marner and Bozak. It was one of the trio's best road outings since Marner's two-goal night in Buffalo at the beginning of November. They faltered in the third when McDavid and Milan Lucic did a good job outworking them without the puck, resulting in one McDavid goal, but overall they were a bit better against the top match-up they've been seeing on the road.