Leafs GM Lamoriello: 'I like our roster'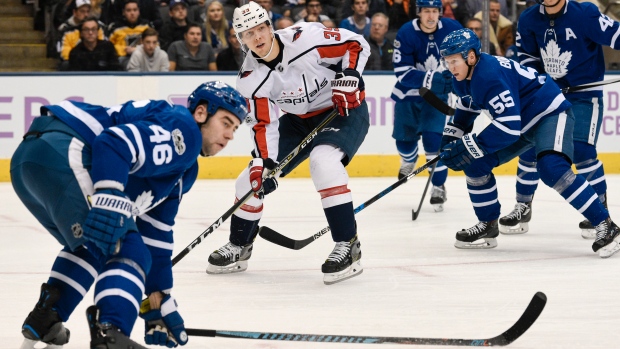 Toronto Maple Leafs general manager Lou Lamoriello said Thursday he's content with the current makeup of his team's roster and isn't feeling pressured to make a move before the trade deadline.
While many fans have called for the team to add a defenceman ahead of the Feb. 26 deadline, TSN Hockey Insider Bob McKenzie has reported the team would be content entering the playoffs with their current group. Lamoriello echoed that sentiment on Thursday, but noted the team has not closed the door on any options.
"I certainly like our roster," Lamoriello told Terry Koshan of the Toronto Sun. "I think it's solid. We'll have to wait and see what is transpiring, but you're never good enough.
"To do something for the sake of doing something is never a good thing. [When describing a possible trade] You don't even want to use the word substantial. Sometimes the smallest things become the biggest.
"There is constant communication right up until the trade deadline, all teams are doing that. We're no different than anyone else."
The Maple Leafs own a 25-17-3 record through 45 games this season. They currently sit tied with the Boston Bruins ­– who own five games in hand – for second in the Atlantic Division, but are comfortably in a playoff spot, 11 points ahead of the Florida Panthers.
The Leafs have three key pending free agents this season in James van Riemsdyk, Tyler Bozak and Leo Komarov. Lamoriello said he will take everything into account in the lead up to the trade deadline while making sure not to tip his hand.
"I think everything plays into it," Lamoriello said. "Right now we are focused on who we are and where we see ourselves, and time will take care of that."