Leafs guarding against letdown in weekend back-to-back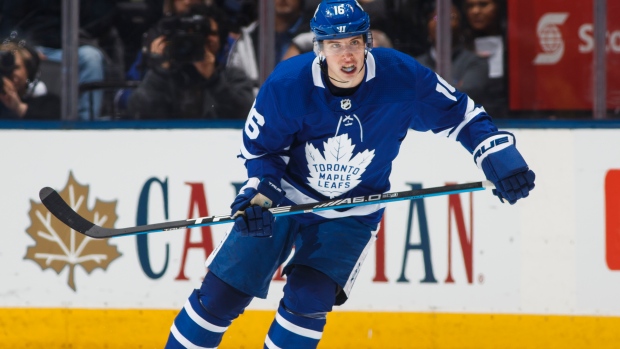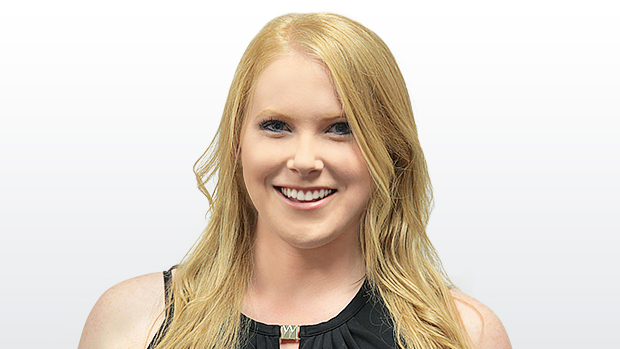 Right now is a very good time to be a Toronto Maple Leaf. The real work of keeping it that way begins this weekend.
Heading into a back-to-back at Pittsburgh and Detroit, Toronto has won nine of its last 10 games (and five in a row) while outscoring opponents 43-22. Yet underneath that scoring prowess lies a relatively inexperienced team still learning to manage the emotional peaks and valleys of each game.
That makes highs like these dangerous. Guarding against a letdown starts with a reminder from head coach Mike Babcock about being accountable to the parts of the game that create those coveted offensive outbursts.
"Trust equals speed. If everyone doesn't do their job, we can't all be fast together," Babcock said on Friday. "That's the biggest thing about team sports; unless you're well-structured and accountable, then your skill can't come out because you're getting in each other's way. The idea with structure is that it simply frees up the players to let their skill come out. To me, that's the accountability process where if we're not all doing it right, we have no chance for success."
Babcock can appreciate what the Leafs did so well on the five-game homestand they just swept, but that doesn't mean he's satisfied with how the victories came together. The Leafs gave up 57 shots against in Wednesday's 6-3 win over Columbus, second-most by any team this season, and they've blown multi-goal leads in their last two contests.
"We were in [the d-zone] too much so that's the first thing; don't be in there so much," said Babcock. "We went through that today in our video session to get that cleaned up. Any time you get going good and you're playing good, things can start slipping. Sometimes you get away with more than you should."
Covering all manner of ills for the Leafs lately has been the sensational play of goaltender Frederik Andersen (who boasts a .933 save percentage over Toronto's last 10 games) and the suddenly unstoppable line of Nazem Kadri, Mitch Marner and Patrick Marleau (who have scored a combined 35 points since Jan. 24). That trio came together during a tough stretch for the Leafs in January that eventually brought lineup changes from Babcock, which included moving Leo Komarov to the fourth line.
But further to his point about playing sound structurally, Babcock hasn't deployed Komarov like a regular fourth liner.
James van Riemsdyk is among those who have seen their ice time steadily decline in the third period of recent games. Last Monday against Tampa Bay, van Riemsdyk scored the game-winning goal but played just three shifts in the third period while clocking 11:44 of ice time. By Wednesday against Columbus, that total had decreased to 10:10, including just 1:55 in the third. In each instance, Komarov took van Riemsdyk's spot in the final frame, clocking 5:34 and 7:24 in the respective games.
Babcock said he might not have made that adjustment if the Leafs had been trailing in either contest, but as the scores tightened up, he trusted Komarov's defensive acumen over everything else.
After deflecting questions about his ice time to Babcock earlier in the week, van Riemsdyk said of his changing role on Friday, "I don't know, I'm not really worried about that too much. I'm just going out there when I'm told. The team is playing really well, we're trending in the right way in the standings and we want to make sure we continue to push forward."
Doing that, and keeping their winning streak alive, will take more than just sound structure from the Leafs if Jake Gardiner isn't able to suit up against Pittsburgh.
Gardiner left Wednesday's game in the first period with "spasms" and didn't practice on Friday. He's helped sustain the Leafs' blueline through injuries to Morgan Rielly and Nikita Zaitsev already this season while playing the second-most minutes on the club (22:34 per game) and contributing to both special team units.
Babcock said Friday he was planning for Gardiner to play, but wouldn't know for sure until the morning; Connor Carrick will step in if he's unavailable.
Toronto has proven with their recent run of success that they can adapt to change – it's sustaining the highs that has been the challenge this season. Then again, the Leafs' attack has never been quite this balanced, either.
"We've really been skating [lately]. We switched up the lines a little bit and they've been clicking for us," said Auston Matthews. "When you get other guys rolling three or four lines and everyone is contributing and working hard, it creates a lot of problems for the opposing team with our speed and skill."