Leafs have respect for Price, the goalie "gold standard"
The Toronto Maple Leafs face the Carey Price and the Canadiens in Montreal Saturday. They're rivals, yes, but there's clearly a lot of respect for Price in the Leafs' dressing room. "He's in a league of his own," said Tyler Bozak.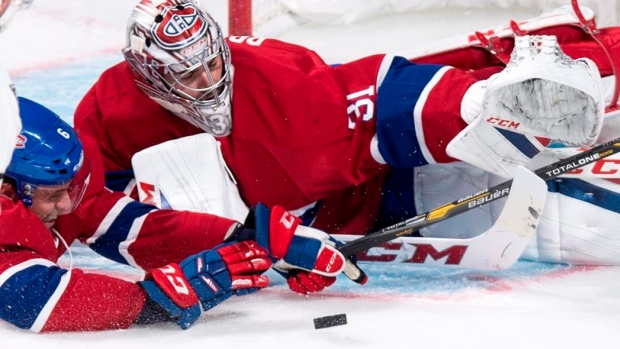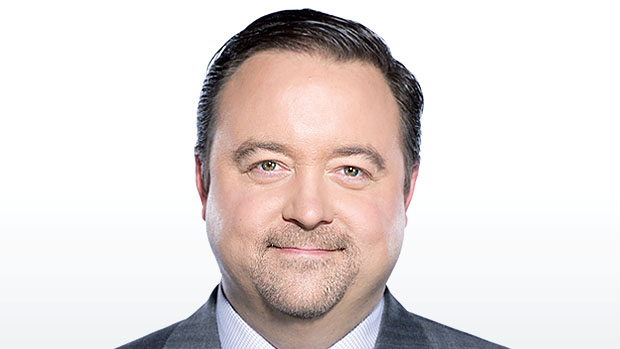 During Carey Price's Hart Memorial Trophy season for the Montreal Canadiens two years ago, a rival coach said he felt like his team was already a goal down to the Habs before the puck even dropped -- because of No. 31 in the opposing net.
That intimidating force is back. Price, 29, is healthy and as good as ever.
"He's in a league of his own, I think, when it comes to any player," Toronto Maple Leafs center Tyler Bozak said this week of Price. "It's just incredible what he can do. There is a little bit of an intimidation factor. He's a guy who, when I come down one-on-one, it's very tough to beat him. I've talked to guys who have played with [Price], and they say they can't even score on him in practice.
"He's just a guy you have to know when you go into a game that you got to get traffic, you're not going to score pretty goals, you have to get in front of the net, try to take away his eyes and not let him see it. Maybe bang home some rebounds or get some tips."
Or do what the Florida Panthers did earlier this week, when they became only the second team all season to score four goals against Price -- get a few breaks. One of Florida's goals was a knuckler that bounced off the ice, and the overtime winner was a changeup off a broken stick by Aaron Ekblad.
Hey, whatever it takes against this guy.
They're rivals, yes, but there's clearly a lot of respect for Price in the Leafs' dressing room.
"I don't want to give him too much credit; they're our rivals," said Leafs goalie Frederik Andersen with a smile. "But when he's on his game, he's pretty much the gold standard for goaltending right now. Just how smooth he is. I came into the league a little bit later and definitely watched him a lot. When you're on your game, that's how you want to look. For me, playing a somewhat similar a style to him, he makes it look easy and that's the goal for goalies. You don't want to have too many highlight-reel saves even though it looks spectacular. You'd rather be in position."
Thanks to Carey Price, the Habs have become the toast of the league. But the goalie's getting help from Alex Galchenyuk, Shea Weber and Alexander Radulov, who all have something to prove.
It just so happens that the Leafs have a former Habs forward hanging around while he figures out his future. Veteran forward Brandon Prust -- who played three years in Montreal, including during Price's MVP season in 2014-15 -- said there's no question the star goalie can affect a shooter's approach.
"He's got that presence back there. Maybe you try too much, you try to get that clear shot when you should just throw pucks on net like you do against other goalies you have success against," said Prust, an unrestricted free agent who is working out with the Leafs. "Crash and bang and look for rebounds. Some guys maybe overthink against him when they should just do the same things."
That's what his advice would be to the Leafs' players if they ask him about facing Price.
"All I would tell them is treat it like another goalie," Prust said. "It's like when you struggle to score in general. Get back to basics, get shots on goal, go for rebounds. Don't try to overthink it."