Leafs hope for fresh start on home ice
Game against Golden Knights offers the Maple Leafs another chance to reverse early-season trend of poor results at home, Kristen Shilton writes.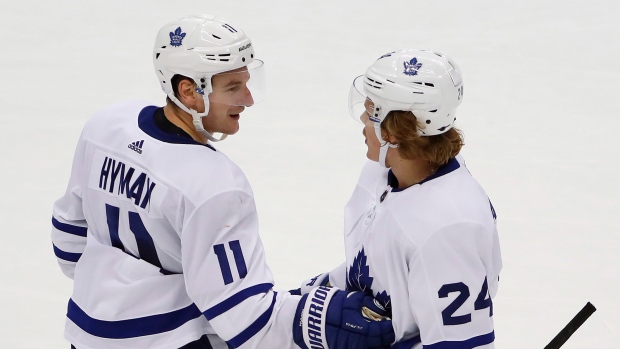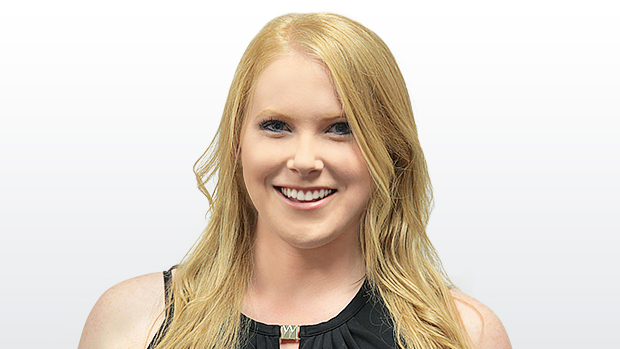 TORONTO – Home ice has not been a friendly place for the Maple Leafs this season, and even they're perplexed as to why.
Toronto is 3-5-0 in its building and has been outscored 22-16, compared with 6-0-0 away from Scotiabank Arena with a 32-17 edge in goals scored.
The Leafs remained at a loss to explain the disparity ahead of their home tilt against the Vegas Golden Knights on Tuesday.
"We've been asking ourselves [what's wrong] for a while now," acknowledged Kasperi Kapanen after the Leafs' optional morning skate on Tuesday. "Until this point, we haven't really done anything to change our game at home. But I think today, enough is enough, to be honest. The guys are ready to go and excited to play."
Momentum should be on Toronto's side. The team's performance Saturday in a 5-0 shutout of the Pittsburgh Penguins (on the road, of course) was among their best games of the season, complete with goals at even strength, on the power play and shorthanded.
It was the kind of performance Toronto needed on the heels of a two-game home slide where they scored a grand total of two goals, and a reminder of how good the Leafs could be if they can translate that same success into their rink.
"We just didn't really turn pucks over [in Pittsburgh]. We were accountable and just played a solid game on the road," Kapanen said. "Every game we've played on the road this season, we've played well, we've executed, and at home we haven't been our best. Today is a good chance for us to start doing that."
Despite what his club's record indicates, head coach Mike Babcock doesn't think the Leafs' showings at home and away are all that far apart.
He referenced the fact Toronto has a 16 per cent shooting percentage on the road this season, which is best in the NHL, compared to a 6.75 per cent shooting percentage at home, which is worst in the NHL.
Babcock's assessment didn't account for where the Leafs are generating shots from on the road (they've produced more high-quality chances from the slot area there, as opposed to firing from the outside more at home) but he was adamant Toronto hasn't been as hopeless at home as it appears.
"To be honest with you, [Saturday in Pittsburgh was] pretty much the same performance we had against Dallas [in a 2-1 loss at home last Thursday]," said Babcock. "We dominated territorially, got the puck to the net. But the puck goes in on the road right now. As much as it looks like we've done nothing at home, that's not the case at all. We've actually played some good games."
When Toronto has been playing well, home or away, they've been able to get on the board first. That's only happened four times in the Leafs' first 14 games though, with a perfect 4-0-0 to show when it does. Toronto has scored the first goal at home just once all season, in a 4-1 victory over the Los Angeles Kings.
So while it's easy to conclude that scoring the first goal will go a long way in helping Toronto tilt home ice in their favour, it's just one piece of a bigger puzzle the Leafs are still actively trying to put together.
"It's a long season; we know we want to play a lot better at home and I believe we will. Just focus on playing," John Tavares said. "We can just keep finding ways to get better and making sure we're ready to play. We had a really good start I thought [in Pittsburgh]. [We need to] bring that same type of focus and execution early in the game."
Maple Leafs projected lines vs. Vegas:
Forwards
Hyman-Tavares-Marner
Marleau-Kadri-Kapanen
Johnsson-Lindholm-Brown
Ennis-Gauthier-Leivo
Defence
Rielly-Hainsey
Gardiner-Zaitsev
Dermott-Ozhiganov
Goalies
Andersen starts
Sparks​