Leafs look to solve Coyotes' top-ranked penalty kill
Mike Babcock and Auston Matthews agreed the Leafs need to move the puck and move it quick to solve the Arizona Coyotes' league-leading penalty kill. Mark Masters writes.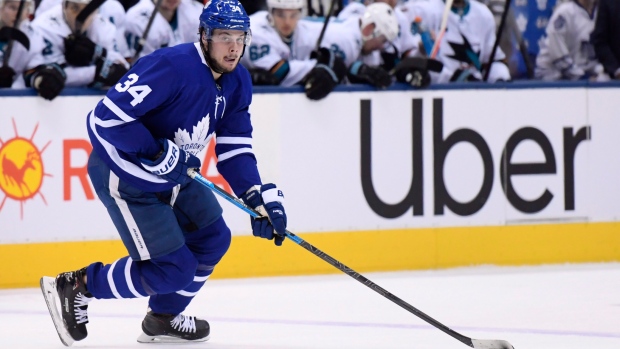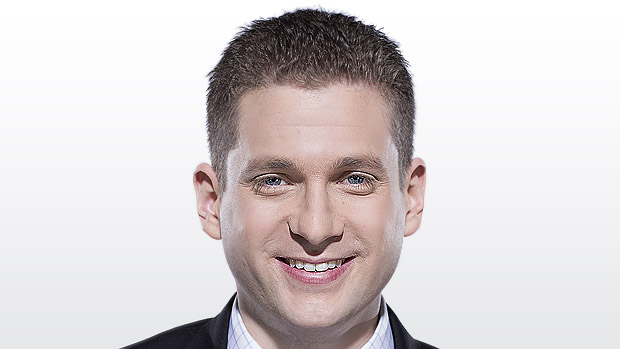 How can the Toronto Maple Leafs solve the Arizona Coyotes' top-ranked penalty kill?
"We spent quite a bit of time on that," said Leafs head coach Mike Babcock. "They're the best in the league in-zone and doing a real nice job. We're going to really have to move the puck to have success."
Arizona has killed off 87.1% of power plays against this season, scoring 12 shorthanded goals in the process, although injuries to Michael Grabner and Brad Richardson have set them back a bit of late.
"Move it quick," said Auston Matthews, who leads Toronto with seven power-play goals. "They get on top of you pretty quick in zone and they're not afraid to come at you and go the other way for a shorthanded goal so just moving the puck quick, not letting them get set up and pressure you."
A reporter suggested that simply getting a power play may be a key.
"That'd be a good start for us," Matthews said with a chuckle, "get a power play and then we'll go from there. That's probably step No. 1 for us tonight is to draw a penalty."
Despite all their speed and skill, the Leafs have drawn the fewest penalties this season. Toronto has had 120 power-play chances, which is 10 fewer than 30th place Detroit. And that trend continued on Friday with Toronto getting just one power play against the struggling Panthers.
"We're just hoping we'll work hard enough tonight that we'll draw some penalties," said Babcock. "We thought we drew a few last game and didn't get any so the bottom line is we've got to find a way to get on the power play a little bit."
The Leafs have just seven power plays in the last seven games converting once in that stretch. Toronto's once potent power play has been struggling to find a rhythm of late and a lack of opportunities certainly doesn't help.
---
William Nylander arrived at the Leafs' morning skate on Sunday sporting a new,​ clean-shaven look. But the winger insists he's not superstitious and the decision to shave off his beard – much like his decision a few weeks back to trim his long hair – has nothing to do with his slump on the ice.
"It was getting a little out of place so just wanted to get it off," he said with a smile.
Nylander has looked out of place most of the season and will certainly look a little out of place tonight as he starts the game against the Arizona Coyotes skating on a line with Par Lindholm (one goal in 47 games this season) and Frederik Gauthier (two goals in 38 games). It was during the second period of a lacklustre performance on Friday in Florida that Nylander was initially demoted to the fourth line. He had no shots in 12:15 of ice time and was on for all three Panthers goals while posting the worst possession numbers on the team (17% CorsiFor).
"He's getting in his own way now so we're just going to take the heat off him," head coach Mike Babcock explained. "He's a good kid and a good player and a good person and he wants to do well and it's not going as good and he hasn't been able to handle it as good as he could and so now we got to help him out."
After the game on Friday night, Nylander referred to this as the worst slump of his life. He's produced just one goal and two assists in 19 games since signing that big six-year, $45-million contract. Nylander never went more than three games without registering a point in the previous two seasons.
"It affects you," he admitted. "You obviously want to perform. I mean, that's why you're here and that's what you love doing and when you're no​t (producing) it bothers you. But once you get out of it you'll be feeling way better and you'll be feeling way stronger; that's the way you got to look at it."
The drought has gotten so bad that even a goal at the morning skate is reason to celebrate. After he put a puck past Garret Sparks in the opening drill on Sunday, he received a couple head taps from seventh defenceman Martin Marincin and Gauthier.
"I think he just thought things were going to come easier," said Babcock, "and then when it didn't come, then you're pressing and then you press some more. But, in fairness to the kid, he hasn't been, you know, the way he normally is. Normally he's a dominant player. He shoots the puck, carries the puck, wins battles, good with the puck and that hasn't been the case."
Nylander has been watching video of some of his better plays over the last two NHL seasons, when he posted 61 points in each campaign, to try and boost his confidence. What's he seeing when he watches the clips?
"Scoring goals and getting that picture back in your head and making plays and back-checking and stripping pucks and then in the O-zone being heavy and stuff like that."
---
Nylander has missed the net (26 missed shots) almost as much as he's hit the net (33 shots) so far this season and he struggles to explain why.
"I don't know," he said. "You want to score and maybe bearing down too hard and missing the net. You just got to hit the net and they'll go in."
"It's not like he's not trying," said Babcock, "and it's not like we're not trying to help him. We're doing all that. It just isn't going as well for him and ideally this will allow him to take some heat off himself and just get playing."
But the coach also noted, "As much as we can all try and help him, you have to help yourself."
---
The Leafs have lost five of their last six in Toronto, making this the worst stretch at home during the Babcock era. Overall, the team has lost six of nine, but the coach is taking a glass-half-full approach to the latest stretch. After all, the Leafs posted an impressive win in Tampa on Thursday against the NHL's best team before faltering in the second half of the back-to-back set.
"We played one of our best games two games ago," Babcock pointed out. "Then, the next night, the rested team had more energy than us. We still didn't give up a ton [of scoring chances], we didn't get a ton."
Babcock is well aware that fans are getting a bit restless and the tone of the coverage around the team has darkened a bit.
"I'm not going to do what you're doing," he told reporters. "I think what we've done is we just played one of our best games and I'm building off that best game."
Sunday's tilt seems a bit one-sided if you look at the standings, but Arizona is actually the hotter team having gone on a 4-1-1 run. They beat San Jose earlier this week and pushed the Penguins to overtime on Friday.
"We had San Jose, Pittsburgh and now Toronto so it's like the Bermuda Triangle," said Coyotes coach Rick Tocchet​. "There's no relief. Star players that you have to make sure you have work ethic and stay above them and stay diligent with your details. If we're not a detailed team tonight it could get ugly."
---
Lines at Leafs morning skate:
Hyman-Tavares-Marner
Johnsson-Matthews-Brown
Marleau-Kadri-Kapanen
Lindholm-Gauthier-Nylander
Rielly-Hainsey
Gardiner-Zaittsev
Dermott-Ozhiganov
Marincin-Holl
Andersen starts
Sparks
Power play units at Leafs morning skate:
Rielly
Kapanen/Matthews-Kadri-Marner
Tavares
Gardiner
Matthews/Kapanen-Johnsson-Nylander
Marleau