Leafs' momentum sputters in Columbus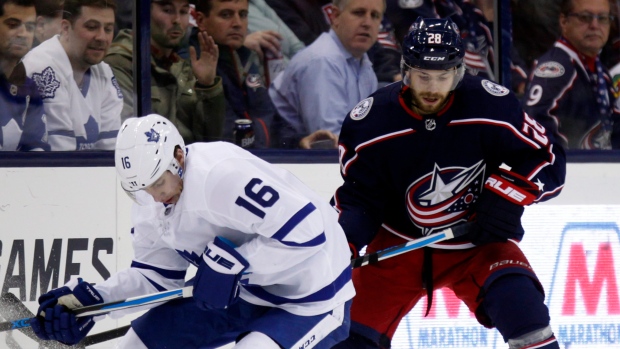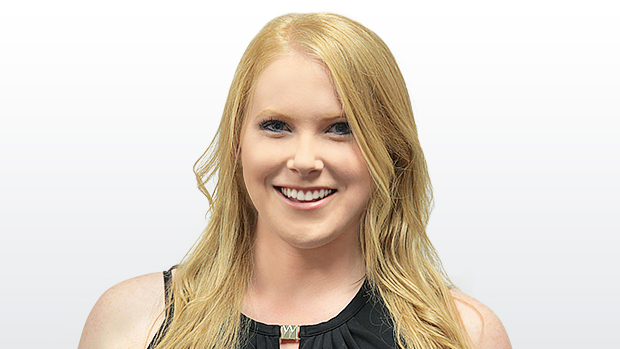 COLUMBUS, OHIO – The Maple Leafs were looking to get on a roll against the Columbus Blue Jackets on Wednesday, but a bad start ultimately doomed them in a 4-2 loss. It was the Leafs' fourth loss in their last five games, and the fifth time in their last six games they've been held to two or fewer goals. Toronto moves to 21-14-1 on the season.
TAKEAWAYS
New century letdown
The Leafs had ample momentum on their side after Tuesday afternoon's emphatic 8-1 victory over the Carolina Hurricanes, but Toronto's offence sputtered for much of the tail end of their back-to-back. The Leafs came out flat against the Blue Jackets despite benefiting from Tuesday's 2 p.m. start time, with an early arrival in Columbus the night before. The Leafs were chasing too much and were in a deficit they'd never recover from after 20 minutes, trailing 2-0. While Toronto outshot Columbus 12-11 after the first, the Blue Jackets came alive with a pair of power-play chances in the second and put 19 shots on Curtis McElhinney (to Toronto's 16 on Joonas Korpisalo), which matched their season high for a period. The Blue Jackets, playing without top-pairing defenceman Zach Werenski, did a good job stacking up in the neutral zone and pressuring pucks off the Leafs' sticks, leading to turnovers they could take back the other way. They also used good sticks to break up passing plays in front of Korpisalo when the Leafs tried to jam pucks through. By the end of the game, Toronto had chased Columbus the entire way and outshot them 41-37, while winning the possession battle at 58 per cent, but it was too little, too late after their slow start to climb all the way back into the game.
Building towards better
In Tuesday's game, Tyler Bozak's line with James van Riemsdyk and Mitch Marner was the Leafs' best, and they picked up where they left off against Columbus. Marner was the Leafs' best forward overall, team-best 81 per cent possession while he and van Riemsdyk paced all Toronto skaters with seven shots on goal each. Bozak added just one shot on goal, but he and van Riemsdyk were right behind Marner at 76 per cent possession as their line buzzed from start to finish. Coming off a four-point night the day before, Marner pocketed another goal in Columbus to score in consecutive games for the first time all season – late in the third period he went end-to-end carrying the puck and ripped a far side shot past Korpisalo to cut the Blue Jackets' lead to 4-2. Prior to Wednesday's game, Marner had sent four shots or more on goal only six other times in his first 35 games, and his seven shots on Wednesday established a new season high. Marner's touch with the puck on his stick and his confidence carrying in through the neutral zone and into Columbus' end was as prevalent as it was on Tuesday. Whether he was backchecking well or outracing the Columbus defence to negate an icing, Marner had another terrific game to build on.
Defensive blues
Jake Gardiner struggled mightily in the first period. He created too many turnovers with a lack of awareness in his own zone and was getting beat to pucks and losing the one-on-one battles he needed to win along the boards. It all gave the Blue Jackets a chance to reset the cycle and continue pressuring Toronto. On Columbus' first goal, he blew his assignment and left Lukas Sedlak alone in front of the goal to bury a chance. Gardiner was minus-2 after 20 minutes, along with William Nylander and Patrick Marleau. Gardiner started the second frame with Roman Polak on his right in place of Connor Carrick and got back to work. Before five minutes had elapsed in the second period, it was Nylander with the slick pass through traffic that set up Gardiner's third goal of the season to get the Leafs on the board. Polak didn't have a much better night than his defensive counterpart. He failed to pick up his man in the slot while killing off the Blue Jackets' second power play and on a couple occasions fanned on clearing attempts that put the puck back on Columbus' sticks. Their play through the neutral zone also led to another breakdown for the Leafs, when a loose puck turned into a two-on-one for Columbus with Andreas Borgman (who played a career-high 19 minutes) in the middle and unable to make a play as Alexander Wennberg made it 4-1 Blue Jackets. After the game, Leafs head coach Mike Babcock was asked about Gardiner and said "he wasn't good enough," while Gardiner was critical of his performance on the first goal in particular, saying he has to have that man. Gardiner finished even with three shots on goal.
Unhappy homecoming
It was nearly a year ago that McElhinney was placed on waivers by the Blue Jackets and subsequently claimed by the Leafs. And while he has faced his old team since then, McElhinney still garnered a polite round of applause from the Blue Jackets' faithful when his name was announced in the starting lineup. That was perhaps the highlight of McElhinney's night, who once again had to contend with his team's tired legs going up against a rested opponent. On Columbus' first goal, Sedlak was left all alone in front of McElhinney to take a pass from the halfboards and put it behind the netminder from in tight. On Seth Jones' goal that extended the Blue Jackets' lead to 2-0, the defenceman got behind the Leafs' blueliners as Toronto's power play came to a close and went in alone on his former teammate with a one-timer McElhinney should have had. Seeming to try and guard against the pass on that play, McElhinney said after the game he needs to work out whatever it is that's hampering him now because that's a play he should have read better. The veteran did make a pair of big-time stops on the Blue Jackets' first power-play chance in the second period; Columbus did a good job getting bodies in front of the net but McElhinney was still tracking the puck fairly well. But the Blue Jackets got man advantages in rapid succession thanks to sloppy penalties from Toronto and Pierre-Luc Dubois made them pay again with a marker he flipped top of a sprawled out McElhinney. The goaltender finished with 33 saves for a .892 save percentage, dropping to 3-4-0 on the season.
Bad boys
Playing their second game in as many nights, the Leafs didn't help themselves by taking ill-timed penalties in the offensive zone. Nazem Kadri and van Riemsdyk took penalties in quick succession in the second period when the Leafs were already trailing and fighting it against an increasingly feisty Columbus team. Toronto killed off the first penalty to Kadri, but they barely touched the puck on the Blue Jackets' second man advantage and eventually Dubois was able to break through. Columbus put nine shots on net over their two chances, indicative of how they were able to dominate the zone. Meanwhile, the Leafs couldn't get anything past Korpisalo on their own power-play chance, and it was essentially the Blue Jackets' own penalty kill that led to Jones' goal, which came seconds after Gabriel Carlsson was freed from the box. One day after special teams had been a difference-maker for Toronto in their 8-1 victory, with three power-play goals on three chances and a short-handed marker without giving anything up on the power play, special teams played a key role in putting the Leafs on their heels.
Next game
The Leafs have one game left before the Dec. 24-26 NHL holiday break, taking on the New York Rangers at Madison Square Garden on Saturday.