Leafs' new power-play unit needs room to grow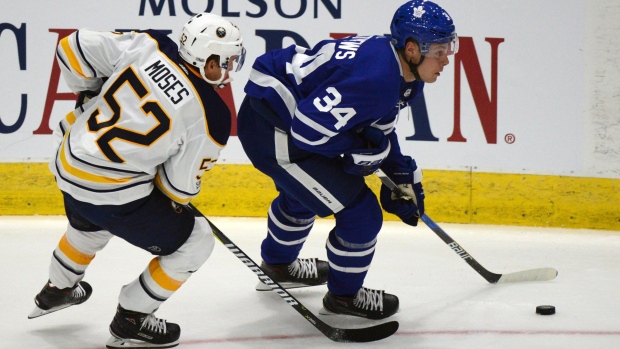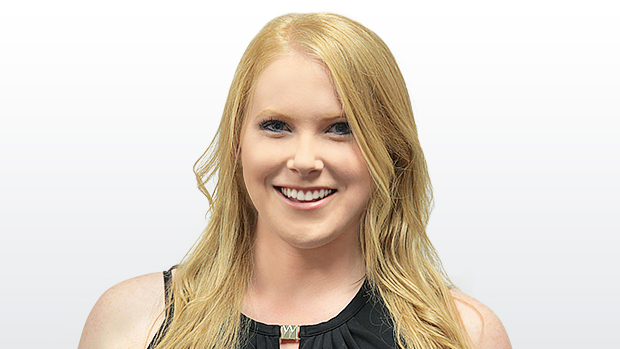 TORONTO – The Maple Leafs are hardly lacking in offensive talent to distribute on the power play. Some nights they just lack the goals to show for it.
Toronto played its third preseason game Friday night, and had nine man-advantage opportunities with only one goal scored on the chances – Morgan Rielly in a 3-0 Leafs victory over the Buffalo Sabres at Ricoh Coliseum. The strike came on a newly formed, and much-hyped, power-play unit where Patrick Marleau is to be the middle man alongside Auston Matthews. The early results showed signs of promise – and also that plenty of work is required in the days ahead.
"It can't click right away. If it clicks right away, it's too good," said Leo Komarov, also a part of that unit on Friday. "It could be way better, though. [Those guys] know what to do, but the puck just doesn't go in right now. But it doesn't really have to go in right now either."
It's true, the Leafs preseason record (now 1-2-0) won't count for much when the regular season begins on Oct. 4. And Toronto had scored three power-play goals over its previous two preseason games against the Ottawa Senators. But as Rielly pointed out on Friday morning, ideally players would like to feel in "midseason form" and have most of the kinks worked out by the time points matter.
Matthews began working with Marleau in practice earlier this week for the first time since the former San Jose Sharks forward arrived as a Leaf this summer, and the two showed early flashes together on the ice. That didn't translate consistently to the power-play unit at game time, however, where there was too much hesitation out of the gate among all five players and not enough chances generated. Rielly's goal was mostly his own doing, the climax of an end-to-end rush that he carried from the neutral zone in.
As rookies, Matthews and William Nylander, who rounded out the new five-man unit, highlighted an impressive second power-play group that combined for 47 points on the year. They were Toronto's goal scorers on the power play in the preaseason opener at Ottawa.
Meanwhile, Marleau has spent the previous 19 seasons with the Sharks, where even in familiar territory he wasn't unaccustomed to making special-teams adjustments. How well he reacted to them is reflected in his ranking (33rd overall) among NHL career leaders in power-play goals (160).
Marleau has the pedigree, now he just needs the chemistry.
"I think it was good at times," Marleau said of finding a rapport with the unit. "I think we need to spread the other team out a little bit more. Maybe [with] a new guy, [you're] maybe forcing some plays. I think we had some pretty good looks once we focused on shooting the puck and not [being] too cute."
That was an issue across the board for the Leafs on Friday. In back-to-back losses earlier in the week, Toronto was outscored 11-4 and players were vocal wanting Friday's game to be a better reflection of their work ethic and abilities. Despite the ample chances on special teams and outshooting the Sabres 35-18, the Leafs still weren't able to give themselves any breathing room after Rielly's goal 3:23 into the first period.
"They weren't great on the power play. We had lots of chances tonight, hit lots of posts," head coach Mike Babcock said. "I thought today was better because we skated and played fast and instead of like what we've been doing, but we still didn't have any finish. But that will come."
Marleau's versatility on the ice has already been noted by linemate Nazem Kadri, who referred to him as a "Swiss Army knife" earlier this month for how he can be deployed successfully in every situation. When it comes to finding his niche on the power play, that same attribute will come in handy. Matthews referenced how Marleau can always find ways to get open, and uses that veteran experience to immediately suss out the right play.
"I'm interchangeable everywhere. As long as I find myself in the right spot at the right time, I'm happy," Marleau said. "I do what I'm told, go where coach wants me. Good power plays they support each other out there and get pucks back, and the more times you do that the better chances you have of putting [the puck] in the back of the net."
In the weeks between Marleau's signing and the opening of training camp, there was breathless speculation about whether he and Matthews would eventually play on a line together. Babcock was clear earlier this week Marleau won't be bumping Zach Hyman from his left wing spot any time soon, but Friday showed potential for their power-play partnership to evolve into something potent.
"Those two are going to build some chemistry," Rielly said. "You let them work with each other long enough, they're going to be great. The more reps you get, the better it's going to get."