Leafs not ready for journey to end in Game 6
The finale to what has been an unexpectedly competitive season for the Toronto Maple Leafs could come on Sunday night if the Washington Capitals have their way.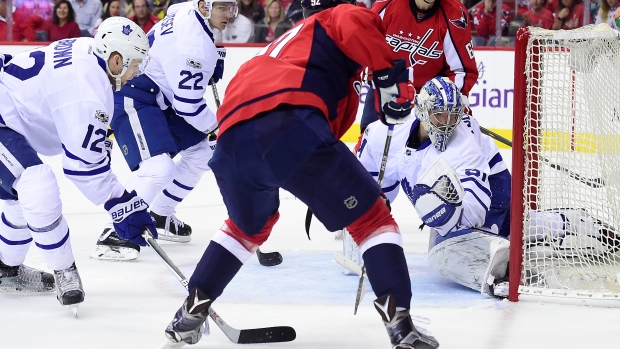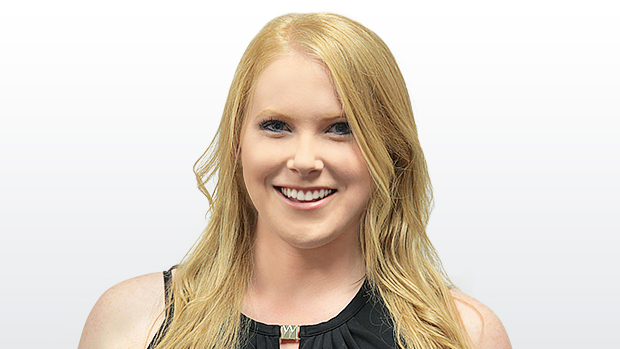 TORONTO – The finale to what has been an unexpectedly competitive season for the Toronto Maple Leafs could come on Sunday night if the Washington Capitals have their way.
The Presidents' Trophy winners took a 3-2 series lead in this Eastern Conference first round matchup with a 2-1 overtime victory on Friday. It was the fourth time a game in the best-of-seven series had reached extra time, and the first time Washington had won consecutive games in the series.
For head coach Barry Trotz, the task at hand when his team returns to Toronto for Game 6 was simply explained on a conference call Saturday:
"[When] you get an opportunity to push someone off a cliff, you need to push them off if you can."
Vivid imagery aside, the Maple Leafs would be well-advised to borrow some of Washington's projected killer instinct in an effort to stave off elimination. Games 3 and 4 at Air Canada Centre were not examples of Toronto's best work. Instead of being invigorated by their thundering crowd, the Maple Leafs were almost rattled by it – veterans and rookies alike admitted to being more nervous there than they were in enemy territory.
Tyler Bozak's overtime winner in Game 3 gave Toronto their set of consecutive wins in the series, and completed a comeback that began when Washington jumped out to a two-goal lead. When a nearly identical scenario played out in Game 4, the Maple Leafs clawed back again, but fell just short because of their own costly mistakes. That pattern could well be a death sentence if it reoccurs on Sunday.
"Those first two games at home were our first chance to play a home playoff game for a lot of us and there was definitely more nerves involved," said Morgan Rielly after team meetings on Saturday. "So I think now being a bit more used to it, being a bit more comfortable, we'll be better suited to come out and enjoy the atmosphere and enjoy what's going on more than be gripping the stick."
It's strange to think of the Maple Leafs as being anything less than self-assured, since that's what they so often try to project. In a series that's been as even as they come - goals are 16-15 Washington, shots on goal are 175 a piece, each contest has been decided by one goal - Toronto's comparative lack of playoff experience (10 of 20 skaters in the lineup are playing their first NHL postseason series) has been less of a factor than predicted.
But when it comes to being prepared to fight for their lives, Toronto may have the edge – they've been doing it for months. When the Maple Leafs returned from a mediocre California road trip in early March mired in a five-game losing streak, their tepid postseason hopes looked more like a pipe dream than ever. Toronto responded by going 12-3-1 to clinch the final wild card spot in their second-to-last game of the regular season.
When it's called for, Toronto can play desperate hockey with the best of them. Which is why Mike Babcock saying "see you in a couple days" to each employee at Verizon Center that he passed on his way out Friday isn't that surprising – in "my mind and my heart," that's where he believes the Maple Leafs will be playing come Tuesday.
"We've got a good group here and they want to continue to play," Babcock said. "I think they showed it [in the regular season] and we've got to show it now. It's at a different level now than it was, substantially different. That's why you play is for these opportunities. You know, as you raise your belief in them you raise your expectations too. You want more. I think that's just human nature; you always want a little bit more."
Toronto came out of these last two Washington wins saying they hadn't executed the way they wanted to in all aspects. There was no more glaringly obvious deficiency in what was otherwise a strong Game 5 for Toronto than their awful power play. They were 0-for-4 on the man advantage with five shots on goal when they managed to get into the zone. The Capitals made good on one of their power play chances, and so special teams became the difference in the game.
"I think they made some adjustments that we didn't adapt to well enough as a unit," said Tyler Bozak of Washington's penalty kill. "They've been doing a better job against us breaking in. I haven't been winning as many faceoffs as I want to in those situations so I have to bear down in the circle and have a start with the puck instead of chasing it down and breaking in."
Bozak is 12-for-21 (57.1 per cent) on power play draws in this series, and Toronto was 5-for-7 overall in the dot with the extra man on Friday, but handling the puck and setting up before the Capitals can get a stick on it is part of that equation. Both sides are familiar enough now to recognize the tendencies of their opponent, so the details and ability to finish take on that much more importance.
"A lot [the turnovers] were unforced by us. We can do a better job," Babcock said. "We won [five] faceoffs and we didn't do much with them. [Then] just overall execution on our breakout. We went through that today, both groups will get dialed-in and ready to go for that tomorrow."
Babcock has repeatedly stressed the magnitude of Toronto's opportunity in this series because "next year never comes" in professional sports. The Maple Leafs have taken to staying in a downtown hotel together the night before home games to keep their pre-game routines the same as on the road. They'd rather Saturday night not be the last one they spend together until fall.
"It's a big game, we have our backs up against the wall," said Rielly. "There's lots of things we can draw on from the previous games in the series to be ready. We know how we have to play, we've played them enough times to know what they like to do. It's just a matter of being ready."