Let the debate begin: TSN Hockey's Top 67 since '67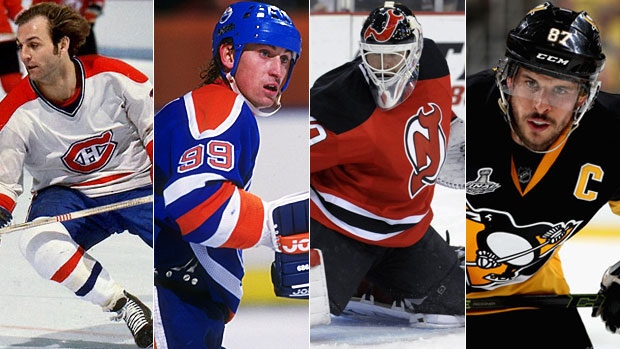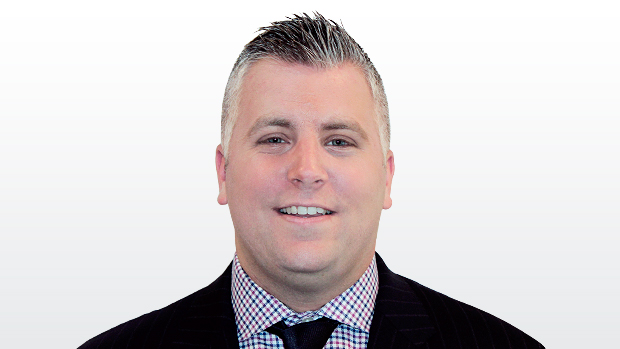 LOS ANGELES — Let the arguments begin.
On the day the NHL completes its 100th anniversary list of the 100 greatest players in league history, TSN Hockey names the best 67 players since 1967.
The NHL unveiled the first 33 players, who played the majority of their careers prior to expansion 50 years ago, in a ceremony on New Year's Day in Toronto.
That left 67 openings - and no shortage of candidates to fill them.
Assessing the greats of the pre-helmet era to the record-breakers of the wild and crazy high-scoring 1980s through the stars of the clutch-and-grab era to those who have stood out in the system-oriented style of today was an enormous challenge.
The resulting collection of names reads like a register of hockey nobility, players and people whose stories and feats are so familiar that they feel like Hollywood folklore.
The list includes Bobby (The Golden Jet) Hull, whose career began in 1958, and includes 11 active players. The 58 skaters on the list of 67 racked up more than 24,000 goals, 66,000 points, 33 Hart Trophies, 41 Norris Trophies and have their names etched on the Stanley Cup a combined 137 times. The nine goaltenders selected by TSN compiled 3,775 regular-season wins and 26 Stanley Cups.
Numbers aren't everything. TSN's list wasn't solely based on stats and totals, but centred on selecting the greatest players, not necessarily the players who had the greatest careers. Staggeringly close calls needed to be made along the way.
Here is TSN Hockey's Top 67 players since 1967:
TSN Hockey's Top 67 Since '67
| PLAYER | POS | GP | G | A | PTS | 1ST TEAM | 2ND TEAM |
| --- | --- | --- | --- | --- | --- | --- | --- |
| Al MacInnis | D | 1,416 | 340 | 934 | 1,274 | 4 | 3 |
| Alex Ovechkin | LW | 888 | 548 | 463 | 1,011 | 7 | 4 |
| Bernie Parent | G | 608 | 271 | 3.61 | N/A | 2 | 0 |
| Billy Smith | G | 680 | 305 | 3.17 | N/A | 1 | 0 |
| Bob Gainey | LW | 1,160 | 239 | 262 | 501 | 0 | 0 |
| Bobby Clarke | C | 1,144 | 358 | 852 | 1,210 | 2 | 2 |
| Bobby Hull | LW | 1,063 | 610 | 560 | 1,170 | 10 | 2 |
| Bobby Orr | D | 657 | 270 | 645 | 915 | 8 | 1 |
| Borje Salming | D | 1,148 | 150 | 637 | 787 | 1 | 5 |
| Brad Park | D | 1,113 | 213 | 683 | 896 | 5 | 2 |
| Brendan Shanahan | LW | 1,524 | 656 | 698 | 1,354 | 2 | 1 |
| Brett Hull | RW | 1,269 | 741 | 650 | 1,391 | 3 | 0 |
| Brian Leetch | D | 1,205 | 247 | 781 | 1,028 | 2 | 3 |
| Bryan Trottier | C | 1,279 | 524 | 901 | 1,425 | 2 | 2 |
| Cam Neely | RW | 726 | 395 | 299 | 694 | 0 | 4 |
| Chris Chelios | D | 1,651 | 185 | 763 | 948 | 5 | 2 |
| Chris Pronger | D | 1,167 | 157 | 541 | 698 | 1 | 3 |
| Denis Potvin | D | 1,060 | 310 | 742 | 1,052 | 5 | 2 |
| Dominik Hasek | G | 735 | 389 | 2.20 | .922 | 6 | 0 |
| Duncan Keith | D | 882 | 86 | 403 | 489 | 2 | 0 |
| Ed Belfour | G | 963 | 484 | 2.50 | .906 | 2 | 1 |
| Eric Lindros | C | 760 | 372 | 493 | 865 | 1 | 1 |
| Erik Karlsson | D | 526 | 107 | 317 | 424 | 3 | 0 |
| Evgeni Malkin | C | 691 | 317 | 497 | 814 | 3 | 0 |
| Gilbert Perreault | C | 1,191 | 512 | 814 | 1,326 | 0 | 2 |
| Grant Fuhr | G | 868 | 403 | 3.38 | .887 | 1 | 1 |
| Guy Lafleur | RW | 1,126 | 560 | 793 | 1,353 | 6 | 0 |
| Guy Lapointe | D | 884 | 171 | 451 | 622 | 1 | 3 |
| Jari Kurri | RW | 1,251 | 601 | 797 | 1,398 | 2 | 3 |
| Jaromir Jagr | RW | 1,678 | 758 | 1,139 | 1,897 | 7 | 1 |
| Joe Sakic | C | 1,378 | 625 | 1,016 | 1,641 | 3 | 0 |
| Joe Thornton | C | 1,417 | 380 | 991 | 1,371 | 1 | 3 |
| Jonathan Toews | C | 687 | 260 | 332 | 592 | 0 | 1 |
| Ken Dryden | G | 397 | 258 | 2.24 | N/A | 5 | 1 |
| Larry Robinson | D | 1,384 | 208 | 750 | 958 | 3 | 3 |
| Luc Robitaille | LW | 1,431 | 668 | 726 | 1,394 | 5 | 3 |
| Marcel Dionne | C | 1,348 | 731 | 1,040 | 1,771 | 2 | 2 |
| Mario Lemieux | C | 915 | 690 | 1,033 | 1,723 | 5 | 4 |
| Mark Messier | C | 1,756 | 694 | 1,193 | 1,887 | 4 | 1 |
| Martin Brodeur | G | 1,266 | 691 | 2.24 | .912 | 3 | 4 |
| Michel Goulet | LW | 1,089 | 548 | 604 | 1,152 | 3 | 2 |
| Mike Bossy | RW | 752 | 573 | 553 | 1,126 | 5 | 3 |
| Mike Modano | C | 1,499 | 561 | 813 | 1,374 | 0 | 1 |
| Nick Lidstrom | D | 1,564 | 264 | 878 | 1,142 | 10 | 2 |
| Patrick Roy | G | 1,029 | 551 | 2.54 | .910 | 4 | 2 |
| Paul Coffey | D | 1,409 | 396 | 1,135 | 1,531 | 4 | 4 |
| Patrick Kane | RW | 709 | 266 | 446 | 712 | 2 | 0 |
| Pavel Bure | RW | 702 | 437 | 342 | 779 | 1 | 2 |
| Pavel Datsyuk | C | 953 | 314 | 604 | 918 | 0 | 1 |
| Peter Forsberg | C | 708 | 249 | 636 | 885 | 3 | 0 |
| Peter Stastny | C | 977 | 450 | 789 | 1,239 | 0 | 0 |
| Phil Esposito | C | 1,282 | 717 | 873 | 1,590 | 6 | 2 |
| Ray Bourque | D | 1,612 | 410 | 1,169 | 1,579 | 13 | 6 |
| Ron Francis | C | 1,731 | 549 | 1,249 | 1,798 | 0 | 0 |
| Scott Niedermayer | D | 1,263 | 172 | 568 | 740 | 3 | 1 |
| Scott Stevens | D | 1,635 | 196 | 712 | 908 | 2 | 3 |
| Serge Savard | D | 1,040 | 106 | 333 | 439 | 0 | 1 |
| Sergei Fedorov | C | 1,248 | 483 | 696 | 1,179 | 1 | 0 |
| Shea Weber | D | 813 | 178 | 296 | 474 | 2 | 2 |
| Sidney Crosby | C | 749 | 366 | 627 | 993 | 4 | 2 |
| Stan Mikita | C | 1,394 | 541 | 926 | 1,467 | 6 | 2 |
| Steve Yzerman | C | 1,514 | 692 | 1,063 | 1755 | 1 | 0 |
| Teemu Selanne | RW | 1,451 | 684 | 773 | 1,457 | 2 | 2 |
| Tony Esposito | G | 886 | 423 | 2.92 | N/A | 3 | 2 |
| Wayne Gretzky | C | 1,487 | 894 | 1,963 | 2,857 | 8 | 7 |
| Yvan Cournoyer | RW | 968 | 428 | 435 | 863 | 0 | 4 |
| Zdeno Chara | D | 1,321 | 181 | 405 | 586 | 3 | 4 |