Lightning's Johnson to be re-evaluated for lower-body injury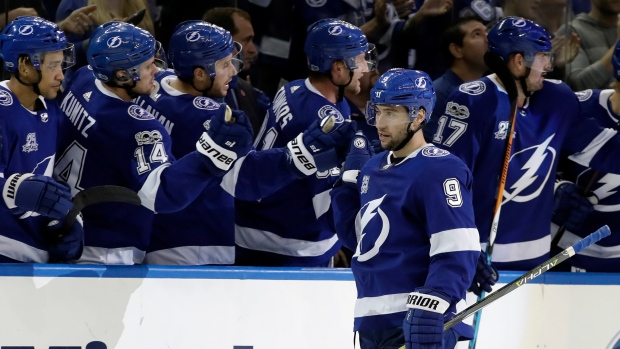 Tampa Bay Lightning forward Tyler Johnson missed the third period of Thursday night's game against the Toronto Maple Leafs with a lower-body injury and will be re-evaluated Friday, said Lightning coach Jon Cooper.
Johnson missed Tampa Bay's season opener with an uppper-body injury, but has played in all 47 games since, tallying 18 goals and 16 assists.
Tampa Bay's next game will be Saturday night against the San Jose Sharks.