Lions mourn loss of equipment manager Kasuya
The BC Lions announced Wednesday that equipment manager Ken Kasuya has passed away.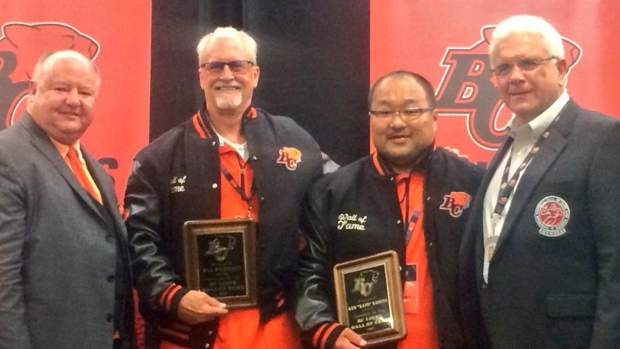 The BC Lions announced Wednesday that equipment manager Ken Kasuya has passed away.
"We are devastated as an organization today," said Lions' president Rick LeLacheur in a statement. "From the day he rode his bike to Empire Stadium as a teenager more than 40 years ago to volunteer as a water boy, Kato endeared himself to generations of Lions players and staff members.
"He was a treasured part of our family, loved dearly by anyone who came to know him. Tasked with the incredible responsibility to ensure the health of our players, he did so with passion, joy and tireless effort. He will forever be in the hearts of the legions of players and coaches who have passed through our locker room doors along with thousands in the football community across Canada."
Kasuya spent 34 years with the Lions organization. In the 1994, Grey Cup season he was named equipment manager and held the role since.
In the off-season, Kato spent his time with Football BC assisting at amateur football camps as well as a number of Football BC functions such as Senior Bowl and Play with the Pros.
"The entire Canadian Football League family is deeply saddened today to learn of the passing of Ken Kasuya, added CFL commissioner Randy Ambrosie in a league statement. "Better known to four decades' worth of CFL players as 'Kato', he did his job as the BC Lions equipment manager with professionalism, passion and a work ethic that was tireless and selfless.
"And yet, over the years, his personality and presence became just as important to his team and our league as the crucial role he played. He is one of those rare individuals who came to the CFL as a boy and dedicated his entire working life to our athletes and our game. In the process, Mr. Kasuya became as synonymous with the Lions as any star player or legendary coach. He will be deeply missed. Our sympathies are with his family, his friends and his many teammates, past and present."