Dorion opens up on Phaneuf, trade rumours ahead of expansion draft
With veteran defenceman Dion Phaneuf choosing to not waive his no-trade clause prior to Wednesday's expansion draft, Ottawa Senators general manager Pierre Dorion explains the decisions facing the club when it comes to its protected list and trade rumours.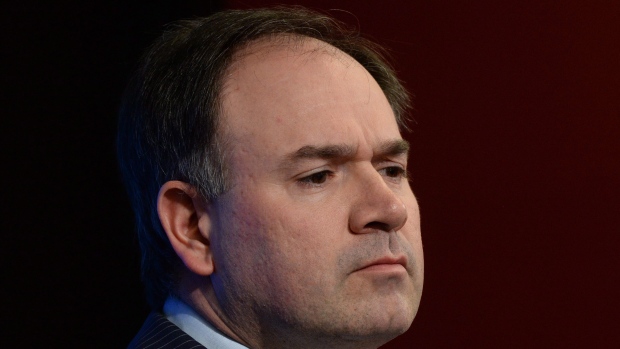 Pierre Dorion wants Ottawa Senators fans to know there is no malice or bad blood between him and Dion Phaneuf.
The Senators general manager confirmed reports that he recently asked the defenceman if he would be willing to waive his no-trade clause for the purposes of being exposed in the upcoming Vegas expansion draft. Phaneuf politely declined the request, but Dorion says the phone conversation between the two was professional and cordial.
"It was a man-to-man conversation. It was a good conversation. It was explained very well to him our request and why we were making this request," Dorion told reporters on Thursday morning.
With the deadline to submit protected lists for the expansion draft set for 5pm et on Saturday, Dorion finds himself in a bit of a conundrum now that Phaneuf has to be protected. He was hoping that Phaneuf would agree to be exposed – thereby making it easier for the club to protect Erik Karlsson, Marc Methot and Cody Ceci on the backend. On Thursday, Dorion said that was the message he was trying to convey to Phaneuf, but the veteran blueliner ultimately declined the offer because there was no guarantee that he wouldn't be claimed by the expansion Golden Knights.
"It wasn't the fact that we felt he was our fourth-best defenceman, it was the fact we'd like to keep our top four together. At your age and salary, the likelihood of Vegas not taking you was a possibility," Dorion says he told Phaneuf during their phone conversation. "But who knows? Maybe Las Vegas would have taken him. But at the same time, my respect for Dion hasn't changed. It's still the same and the fact he still wants to be here tells me a lot about him."
Phaneuf was rather tight-lipped about the process when speaking to reporters at a charity golf tournament near Toronto on Thursday morning.
"To be honest with you, it's part of the business," Phaneuf told a media scrum at the Joe Carter Classic golf tournament. "We've had some discussions and that's obviously been public knowledge, but it's part of being in this business. Those are conversations that we'll keep the details between Ottawa and my agents and myself."
Dorion now must figure out if he will be forced to choose the route of protecting eight skaters in the expansion draft – which would allow him to keep all four of his top defensemen. However, that would mean the likelihood of exposing a quality forward – such as a Derick Brassard, Jean-Gabriel Pageau or Zack Smith.
But it seems as though his preferred method would be to go with protecting seven forwards and three defencemen. As a result, it could mean that one of Phaneuf, Methot or Ceci could be traded at some point in the next 48 hours. As part of his no-trade clause, Phaneuf has the right to submit a list of 12 teams that he would accept a trade to. Methot's no-trade clause allows him to choose 10 places where he would not want to be traded.
Speaking to TSN 1200 after his media session on Thursday morning, Dorion confirmed that general managers from around the National Hockey League have contacted him regarding the availability of Phaneuf, Methot and Ceci.
"Guys are calling on all three," Dorion told TSN 1200 hosts Steve Lloyd and Todd White. "But that doesn't mean any one of the three will get traded."
Dorion went on to say that he won't have his hand forced into making a deal just because he's dealing with an excess of defencemen ahead of the expansion draft.
"I'm not saying we're going to stay status quo, but if we don't do anything, I feel more than comfortable with this team," added Dorion. "We've got a lot depth – especially on defence. Defence is the last thing I'm worried about. I'm not worried about defence and I'm not worried about goaltending."
Dorion cited the growth of young players like Frederik Claesson and Ben Harpur on the backend, while he's also confident that highly-touted prospect Thomas Chabot will be able to challenge for an NHL job in the fall. The Senators general manager also feels it could be somewhat counterproductive to trade a defenceman in the next 48 hours – only to get another forward in return that he might have to protect in the expansion draft.
"Because of expansion, if I take a forward, I still have to leave someone else exposed," Dorion explained. "You're risking the chance of losing two assets. You have to ask yourself, what is best for the organization – losing one asset or two assets?"
And while Phaneuf's decision to not waive his no-trade clause has made life more challenging for Dorion, he says he was ready for this scenario to unfold several months ago.
"I feel pretty good," Dorion said. "We've been prepared for this for over a year. We've looked at every possible scenario and we haven't had a surprise yet. We're not going to show our cards."