McDavid closing in on massive contract extension
The deal, believed to be an eight-year, $106-million pact with an average annual salary of $13.25 million, is still being negotiated, Frank Seravalli writes.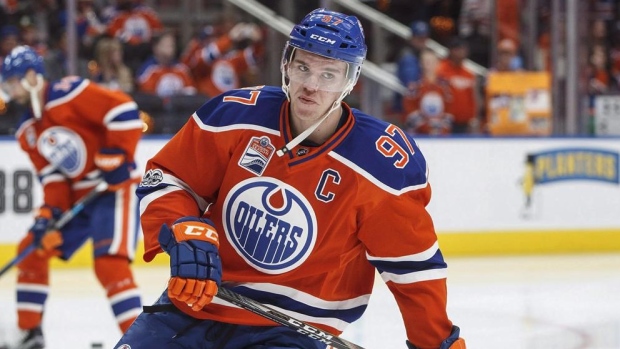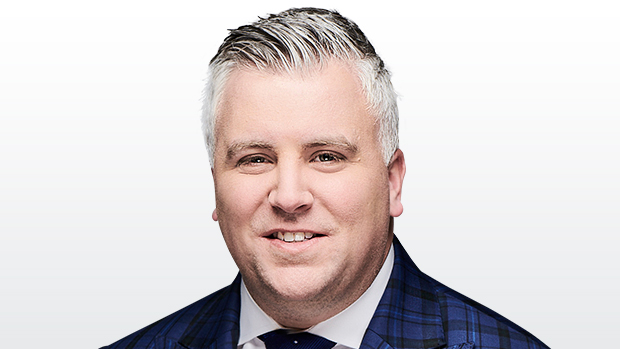 Connor McDavid is closing in on a contract extension with the Edmonton Oilers that would make him the highest-paid player on an annual basis in the salary-cap era.
The deal, believed to be an eight-year, $106-million pact with an average annual salary of $13.25 million, is still being negotiated.
"Not done yet," McDavid's agent, Jeff Jackson of the Orr Hockey Group, told TSN, declining to comment further.
If completed at the reported numbers, McDavid's $13.25 million cap hit would eclipse current league leaders Patrick Kane and Jonathan Toews ($10.5 million) and Anze Kopitar ($10 million), who are the only three players in the NHL with eight-figure cap hits.
McDavid's new contract would also be the third richest in total dollars to only Alex Ovechkin's $124 million and Shea Weber's $110 million – but those deals covered 13 and 14 seasons. Under the latest Collective Bargaining Agreement instituted in 2013, eight years is the maximum contract length.
It is believed the McDavid camp initially sought a five-year deal, the same term that Steven Stamkos, John Tavares, Toews, Kane and even Sidney Crosby signed for in their second NHL contracts.
The Oilers are believed to have preferred a maximum-term deal, which pushed up the average annual salary perhaps from the $11 to $12 million range to north of $13 million.
The reason for that rise is two-fold: Not only would a maximum-term deal lock down some of McDavid's years in in unrestricted free agency, but there is no way to project what the salary cap would look like then.
The NHL's cap has remained relatively flat over the last few years, but there could be revenue explosions down the road, potentially making $13.25 million seem inconsequential if it is rising by $6 million, as an example, per season in the latter years of the contract. The NHL's salary cap has risen by as much as $5 or $6 million year-over-year in the past.
McDavid's latest contract will chew up 17.6 per cent of the Oilers' salary cap in 2018-19, the first year of the deal, if completed at the reported numbers and the cap ceiling remains flat at $75 million.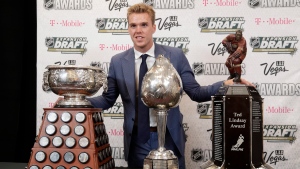 That individual allocation is crucial for what the Oilers can afford to fit together around their once-in-a-generation star. Whenever the ink is finally dry on McDavid's signature line, Oilers general manager Peter Chiarelli won't have time to relax and exhale.
Chiarelli will turn his attention to restricted free agent Leon Draisaitl, who is in line for another large contract, with an eye on figuring out how these dollars are all going to make sense Edmonton's master plan. Draisaitl, 21, finished eighth in regular season scoring with 77 points and was a force in the playoffs. Would he take potentially $5 to $6 million less than McDavid per season?
McDavid's potential 17.6 per cent would mark the highest active salary cap allocation for one player, but not an unprecedented percentage. The maximum, according to the CBA, is 20 per cent.
In fact, McDavid's second contract is modeled exactly after Crosby's second contract.
Crosby, then still 19, signed a five-year, $43.5-million deal with the Penguins with an average annual value of $8.7 million. His individual salary cap allocation was 17.3 per cent, according to CapFriendly.com.
McDavid, now 20, would be right in line with Crosby at 17.6 per cent. Both players captured the hardware hat trick in their second season leading up to their new contracts: Hart Trophy, Ted Lindsay Award and Art Ross.
The Penguins, of course, followed up with back-to-back runs to the Stanley Cup Final in 2008 and 2009, before Crosby broke through with his first Stanley Cup – proving it is capable to win with one player earning so much.
McDavid pushed the Oilers to the second round of the Stanley Cup playoffs in May, one round further than Crosby and the Penguins in 2007.
Ovechkin holds the record for highest individual salary cap allocation. His $9.5 million AAV was 19 per cent when signed on Jan. 10, 2008, but that fell to 16.82 per cent with a rising cap by the time the 2008-09 season began.
Even if McDavid's contract seems audacious for NHL standards, it pales in comparison to other sports, showing hockey is truly a distant fourth among the "major four" sports in terms of salary.
At $13.25 million, McDavid would be the 89th highest paid player in MLB, 75th highest paid player in the NBA and 23rd highest paid player in the NFL, according to spotrac.com.
It is still a major raise for McDavid, who reached all of his potential performance bonuses in each of his first two seasons to earn the maximum $3.775 million for players on entry-level deals. McDavid will play out next season on the final year of his rookie deal.
McDavid's new contract is richly deserved. He was the NHL's only 100-point scorer in 2016-17, netting 30 goals and 70 assists, highlighted by his charge to the century mark with 25 points over his final 14 regular season games. No player creates as much individually, harnessing his speed to oftentimes make something out of nothing on a crowded ice surface.
The Oilers and McDavid's camp are believed to be hammering out final details on the deal, including signing bonus allocation and no-trade and no-move clauses. It will likely include protection in case of a lockout in 2020-21, which would place the bulk of that year's salary in signing bonus to guarantee payment in case of a missed season.