McPhee ready for bidding war on exposed players
The Golden Knights GM said he plans on using all the time allotted to submit his list of 30 selections for the expansion draft, waiting to find the best deals from other teams on exposed players.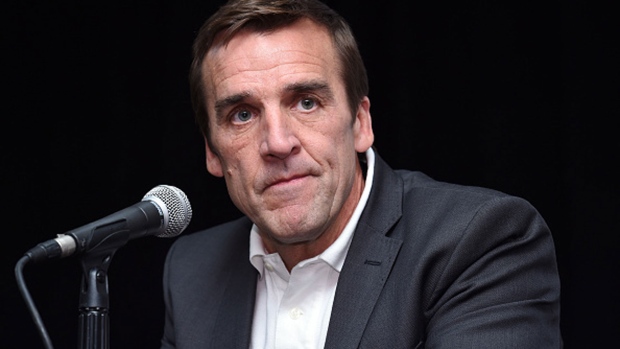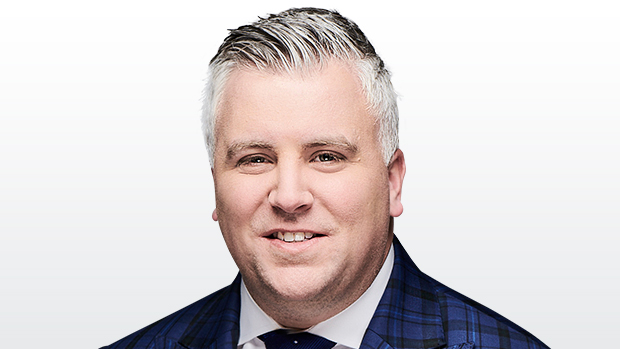 As one NHL general manager said over the weekend, Vegas Golden Knights manager George McPhee is simultaneously both the most hated and popular GM in the league right now.
Loved or loathed, either way, the entire NHL has ground to a standstill to watch McPhee assemble hockey's 31st franchise over the next three days.
McPhee held court Sunday in Sin City, hours after the expansion draft protection lists for all 30 clubs were publicly revealed, and said there were "no surprises" in what has been made available to the Golden Knights.
"We really like what we're looking at right now," McPhee told reporters. "We were expecting this mass redistribution of players that really didn't happen, which we were really happy about. What it does is, some of the things we were worried about with no-move clauses and that sort of thing didn't happen and I think the harvest of assets that we are going to have now will be what we were hoping for.
"This has worked out very well for the Vegas Golden Knights and we expect to put a good, entertaining club on the ice."
The Golden Knights must submit their 30 selections - one player from each team - by 10 a.m. ET on Wednesday. The inaugural roster will be revealed during Wednesday night's NHL Awards show inside T-Mobile Arena just off the Strip.
McPhee said he plans to use all the time allotted to find the best deals.
"We've got lots of things lined up, but until we see everything, we don't have anything," McPhee told reporters. "We're going to make all of our final decisions late, because we don't know what kind of calls we're going to get today. They may be different. The same manager might have different things to say now that we're in the expansion window."
McPhee said he had already started to receive calls from GMs on Sunday morning after the lists were revealed with inquiries about prices to acquire an exposed player from another team through Vegas.
It's a bidding war in which Vegas, the middle man, is the winner no matter what - with three whole days to watch the offers get better.
"People have identified people on other clubs they'd like to have," McPhee said. "We have to establish value for that, and whatever you want to give us has to be better than what we can claim from that club. That is starting to happen."
In other words, not only will teams need to pay a price to Vegas to keep their own player, but they will have to meet or exceed the value offered to Vegas from another club at the same time.
It is believed that Vegas already has consideration deals arranged with Anaheim (to lay off Sami Vatanen and Josh Manson), with Columbus (to lay off Joonas Korpisalo, Josh Anderson and Jack Johnson), with the New York Islanders (to lay off Josh Bailey, Brock Nelson, Ryan Strome and/or Calvin DeHaan) and Chicago (to take on Marcus Kruger).
The price to make a deal is high. Columbus is believed to be parting with the No. 24 overall pick in this week's draft, the Islanders with another first-round pick, the Blackhawks with Trevor van Riemsdyk, as well as a sizeable package from Anaheim - since the Ducks don't have a first-round pick this season, but a bevy of young depth on defence from which to deal.
That leaves at least a handful of teams with work left to do, scrambling to keep coveted players such as Marc Methot in Ottawa, the Rangers' Antti Raanta and Michael Grabner, Matt Dumba and Marco Scandella in Minnesota, James Neal in Nashville and Jonathan Marchessault in Florida from joining Vegas.
"You can negotiate your way out of this if you wish," McPhee said his message is to other GMs. "Every team is this league has a chance to protect their roster. We will not make a claim with any club before we talk to the club."
Marchessault, 26, joined Bailey, Jason Demers and Eric Staal on the short list of interesting names that popped up on Sunday. Florida's purest scorer was one of just 26 players league-wide to hit 30 goals last season - and he will only earn $750,000 next season.
With next season's salary cap rising $2 million to $75 million next season, as the NHL and NHLPA confirmed Sunday, teams will be knocking down McPhee's door to acquire Marchessault's level of production at that price.
The Stanley Cup champion Penguins chose not to protect Bryan Rust, Carl Hagelin or Nick Bonino, but teams can only lose one player, and the expectation remains that Marc-Andre Fleury with be Vegas' next headliner from Quebec, joining Celine Dion and Cirque du Soleil.
The Islanders were also the only team to protect five defencemen, choosing Ryan Pulock and Adam Pelech over forwards like 30-goal scorer Nelson and 56-point winger Bailey.
The Golden Knights are now McPhee's blank canvas after months of preparation. The balance McPhee must now strike, he admitted, is between stockpiling draft picks and prospects for the future with icing a competitive team in a new and nontraditional market for next season.
McPhee said the Golden Knights will truly be built by way of the entry draft, not the expansion draft, so that might indicate a plan to pick a team that might struggle from puck drop in October compared to what he could've picked if the return is strong enough.
"We think we can accomplish two things," McPhee said. "We can put a good team on the ice and accumulate draft picks and be in a surplus situation here in the next couple of years so that we can start with a real good team and then build it with these draft picks to a team that can win a Cup … I'm really pleased with what's available. We've done [mock drafts] well enough that we were happy with what we saw this morning."
Contact Frank Seravalli on Twitter: @frank_seravalli