Mediation fails to resolve Bouchard-USTA lawsuit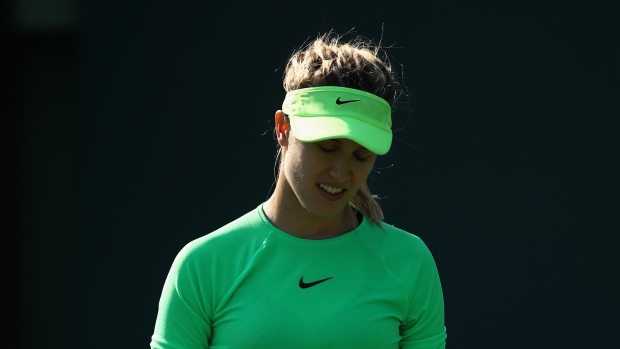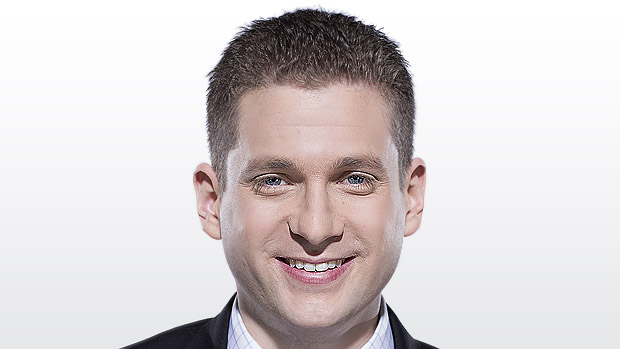 A private mediation session between lawyers for Genie Bouchard and the United States Tennis Association failed to lead to a resolution on Wednesday. As a result, the tennis star's lawsuit will continue to move forward with a trial potentially starting as early as September, Bouchard's lawyer told TSN.
"Genie does a lot of social media and she looks really good, because she's a beautiful young woman," said Benedict Morelli, Bouchard's attorney, "but I'll tell you, her record doesn't look so good and that lack of winning has a lot to do with her lack of confidence, her emotional and physical injuries, and someone's going to pay for it."
Bouchard's record is 5-6 this season. She's currently 56th in the WTA rankings.
On Friday, an official with the U.S.T.A. said the organization had no further comment to offer on the case.
Bouchard struggled in 2015, but seemed to regain her form at the U.S. Open where, as the 25th seed, she advanced to the fourth round. But after winning a mixed doubles match, she slipped and fell while using the on-site facilities. She suffered a concussion and was forced to withdraw from the event (she was also still alive in the doubles draw). Bouchard hasn't reached the fourth round of a major since.
"The problem that she's having is getting her confidence back, because she could be hitting the ball as well as ever and she can be moving on the court well, but you and I both know that she, in 2014 (when Bouchard reached a career-high ranking of No. 5) and again at the U.S. Open in 2015, was exhibiting a mental toughness that not many players, male or female, had exhibited at that time. So, getting back that form is difficult. Any seasoned player who has been or is on the tour will tell you, 'You just can't turn it on like a faucet. It doesn't work that way,'" Morelli said.
Bouchard is very active on social media. Recently, she made a bet on the Super Bowl with a fan on Twitter agreeing to go on a date with @punslayintwoods if the New England Patriots overcame a large deficit to beat the Atlanta Falcons.
"She can look really good on social media, but she's not going out in these tournaments and losing, because she wants to," said Morelli, who also represented actor Tracy Morgan in his lawsuit against Walmart. "So, this situation has affected her in a very, very big way. There are some players where something interrupts their play like this interrupted hers and they never regain the same form and we're hoping and praying that she will."
Bouchard's lawsuit argues that organizers are liable, because her fall was caused by a slippery substance on a tile floor, in a room that was dark and unattended.
"She's putting on a really, really good front in social media," Morelli said. "You look at her and say, 'Oh my God, she's great,' but this isn't about whether or not the physical effects of the concussion have resolved, that's not what the case is about at this point. It's whether or not mentally and emotionally she has recovered her game and we know she hasn't.
"There's nothing that we can sue for other than money. Unfortunately, we can't sue to get her form back."
On Thursday the two sides met with a magistrate, who set a deadline to complete discovery (all depositions, expert reports) by the middle of the Summer, according to Morelli.
"It's disappointing when I have to tell Genie, 'They're still blaming you in whole or in part for causing the accident.' I think it's ridiculous," the lawyer said. "It's bad form and I hope they will change their mind."