Trade Bait: Senators continue to shop Phaneuf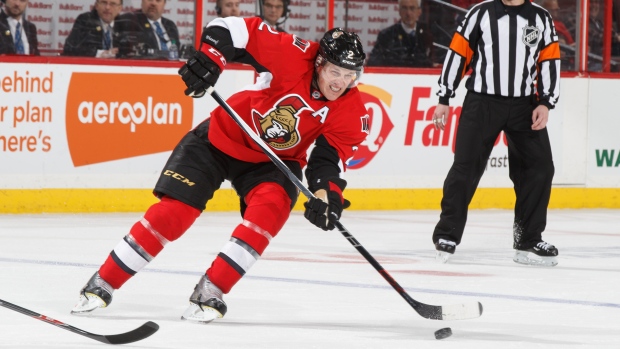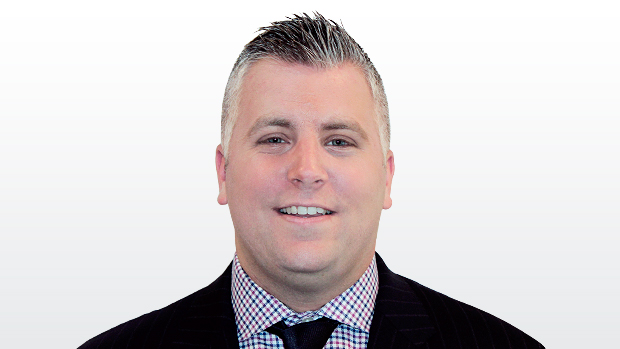 CHICAGO — Ottawa Senators GM Pierre Dorion insists he harbours no animosity toward Dion Phaneuf after he declined to waive his no-move clause for the expansion draft, but the Senators continue to explore options to trade the blue liner.
Phaneuf, 32, submitted a list of 12 teams to the Senators earlier this month to which he will accept a trade, as per the terms of his contract.
Dorion said "teams have been phoning" Phaneuf to inquire about his willingness to move. There has been trade interest from some of the other 19 teams that are not on Phaneuf's list and the Senators have reached out to Phaneuf's agents at Newport Sports Group to gauge whether he would be flexible, according to Darren Dreger.
Dorion said he hasn't spoken to Phaneuf since their conversation earlier this month, when his decision forced the Senators to make him one of their three protected defencemen, thus exposing Marc Methot.
"I think I wanted to wait until after the draft here because teams have been phoning him," Dorion said Saturday. "From there, we would explore all avenues and then I'll probably reach out to him in the next week and just talk to him."
Dorion admitted the Senators weren't "very happy about losing Methot," the longtime partner to Erik Karlsson. He was claimed by the Golden Knights in last week's expansion draft. Vegas is actively trying to trade Methot, but he can't be reacquired by the Senators until Jan. 1, 2018, according to league rules.
"It's not the end of the world," Dorion said. "I think the best quote I gave was 'we didn't lose Erik Karlsson, we lost Erik Karlsson's partner.' There's a big difference."
Dorion also said it wasn't an easy conversation to have with Phaneuf to ask him to waive his no-move clause.
"It was a man-to-man conversation. There was no bull****," Dorion said. "When we talked to him, I explained to him: 'I said it's not that you're the fourth-best defenceman on this team, Dion. It's we want to try to keep our top four in-tact. A big part of our success is because of our top four last year."
The Senators advanced to the Eastern Conference final for the first time since 2007 and took the Stanley Cup champion Pittsburgh Penguins to double overtime in Game 7.
Phaneuf was acquired by Ottawa in 2016 in a surprising trade from the Toronto Maple Leafs. The Senators were one of the teams on Phaneuf's approved trade list that time around, a list structured with the idea that the Leafs would not be dealing with a division rival, thus further limiting the number of likely destinations beyond 19.
Losing Methot and trading Phaneuf would represent major change to Ottawa's blue line. Phaneuf put together his best season since 2014 with Cody Ceci and was even better during the Sens' playoff run. Even if Ben Harpur and Fredrik Claesson are ready to take the next step in the NHL, that could mean a rough start to next season without further support, particularly if Karlsson misses any time after his offseason surgery to repair torn ankle ligaments.
Dorion seemed to get agitated when asked if Phaneuf would be welcomed back.
"That's his right and I respect the right that Dion can say 'No,'" Dorion said. "Isn't it a good thing that someone wants to be in Ottawa? I think it's a good thing that Dion still wants to be part of what we're trying to build here. So I've got no problems with Dion.
"I'll reach out to Dion at some point in time and I'll just explain to him, 'Don't worry, you're welcome in this room. I told him over the phone: 'Dion, I'll shake your hand, there'll never be an issue ever again.' Not that there was one, but there won't be an issue."
Trade Bait - June 24
Player
Pos
Age
2017-18 Cap Hit
GP
G
PTS
Past 2016-17
Clause
1.

Matt Duchene

, COL

C

26

$6M

77

18

41

2 years

2.

Alex Galchenyuk

, MTL

LW

23

61

17

44

RFA

3.

Dion Phaneuf

, OTT

LD

32

$7M

81

9

30

4 years

NTC

4.

Marc Methot

, VGK

LD

32

$4.9M

68

0

12

2 years

NTC

5.

Marco Scandella

, MIN

LD

27

$4M

71

4

13

3 years

6.

Marcus Kruger

, CHI

C

27

$3.083M

70

5

17

2 years

7.

Tyson Barrie

, COL

RD

25

$5.5M

74

7

38

3 years

8.

Luca Sbisa

, VGK

LD

27

$3.6M

82

2

13

UFA

9.

Evander Kane

, BUF

LW

25

$5.25M

70

28

43

1 year

10.

Matt Dumba

, MIN

RD

22

$2.55M

76

11

34

1 year

11.

Ilya Kovalchuk

, NJD

LW

34

60

32

78

UFA

12

Alexei Emelin

, VGK

LD

31

$4.1M

76

2

10

1 year

NTC

13. Chris Tanev, VAN

RD

27

$4.45M

53

2

10

3 years

14.

Jason Demers

, FLA

RD

29

$4.5M

81

9

28

4 years

NTC

15.

Jimmy Hayes

, BOS

RW

27

$2.3M

58

2

5

1 year
Contact Frank Seravalli on Twitter: @frank_seravalli