Agent: Linking CBA talks to World Cup deadline a 'travesty'
Player agent Anton Thun says the NHLPA and the NHL engaging in CBA extension negotiations linked to a fast-approaching World Cup of Hockey deadline fails to make any sense, writes TSN Senior Hockey Reporter Frank Seravalli.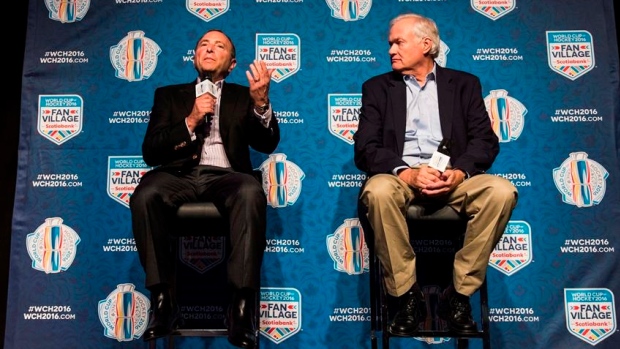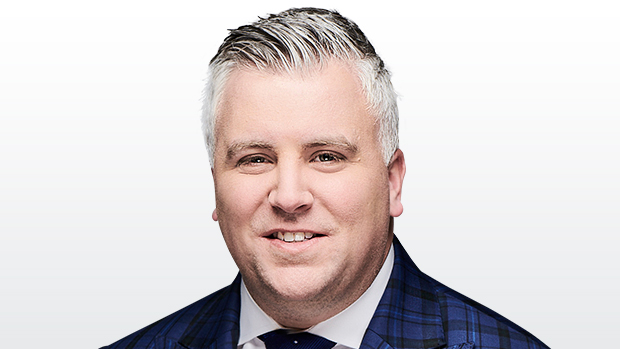 The clock is ticking on a World Cup of Hockey in 2020.
The stipulation is simple: No labour peace, no World Cup. Neither the NHL nor the NHL Players' Association wants a repeat of 2004, to hold a World Cup amid an impending work stoppage.
NHL commissioner Gary Bettman said the deadline to sign off on an agreement for 2020 is the upcoming All-Star weekend in San Jose, Calif., later this month.
With that deadline in mind, TSN Hockey Insider Bob McKenzie reported that the NHL and NHLPA met on Thursday in Las Vegas under the guise of the Consumer Electronics Show trade convention to conduct preliminary labour discussions.
There was enough positive momentum to schedule more talks next week.
Bettman previously linked NHL player participation in the 2018 PyeongChang Olympics to a multi-year extension of the current Collective Bargaining Agreement.
But one longtime NHL player agent said Thursday that the NHLPA engaging in any sort of CBA extension negotiation linked to a fast-approaching World Cup of Hockey deadline is a massive tactical error.
"It's a travesty," said Anton Thun, who has represented NHL players since 1985. "For an international hockey calendar or a World Cup of Hockey in 2020 to have any impact at all or be the reason for hastening CBA talks does not make any sense.
"The World Cup of Hockey in 2016 did not advance hockey to the world. It generated relative peanuts. It was not international hockey, it did not develop international hockey, it was NHL players wearing their country's – or an artificial entity's – jerseys and it brought in local money from Toronto. That's it."
The 2016 World Cup of Hockey, played at then-called Air Canada Centre in Toronto, was expected to turn a $65 million profit according to reports. It netted a return of $44 million, which was evenly split between the NHL and NHLPA.
NHL players who participated in the two-week tournament received $86,000 (U.S. dollars) pre-tax, while the other 500 union members who did not participate received a cheque for $10,000 (U.S.) before taxes.
"The top 200 or so players in the world played at an extremely high level for two weeks for pennies on the dollar of what they earn in the NHL, and they shouldered all the risk," Thun said. "NHL teams faced none of the risk at all and split the same amount of profits."
The NHLPA declined comment when presented with Thun's positions on Thursday evening.
Thun, 60, is the co-managing director of Quartexx Management based in Toronto. He is advocating that the NHLPA hold off on negotiation until after this summer's signing period, using up as much of the runway as possible before the NHLPA must decide whether or not to exercise its re-opener clause on Sept. 15, which would take effect on Sept. 15, 2020.
His reason for delaying as long as possible is that young stars like Auston Matthews, Mikko Rantanen, Mitch Marner, Brayden Point, Patrik Laine and Sebastian Aho – to name a few – are about to change the contract landscape as they exit their entry-level deals.
Young players are making an impact like never before on the game. They are also about to earn money on their second contracts that was previously reserved only for generational talents like Sidney Crosby, Alex Ovechkin and Connor McDavid.
"I don't think the NHLPA should be negotiating a CBA at all until the implications of star young players signing is fully understood," Thun said. "There is going to be a seismic shift in the economic structure of the game over the next 12 months. Until the players, as a group, understand that impact, they shouldn't be extending."
Thun also questioned whether or not NHLPA executive director Donald Fehr has received a mandate from the union to conduct preliminary CBA negotiations.
"I do not know, one way or the other, that Don Fehr has received any sort of mandate from the players to even be engaging in CBA extension talks," Thun said. "Until the players themselves have defined specific goals, and each player has insight as to what those goals are, I do not think there should be any CBA negotiations taking place. To the best of my knowledge, and I'd know with the players I currently represent, I don't know that the NHLPA has had those discussions with the entire membership."
Mandate or not, it appears the NHLPA and NHL are already well down the track on preliminary labour discussions.
Bettman alluded to that fact when asked about the CBA on Wednesday during a scheduled stop in Seattle. Under Bettman's watch, the NHL has locked out the NHLPA in 1994, 2004 and 2012, resulting in the cancellation of 2,574 games, including the entire 2004-05 season.
"I'm not in favour of having a difficult negotiation," Bettman told reporters. "I'm hoping we can extend or renew [the CBA] with minimum fanfare, and I'm not a fan of work stoppages, although we do have a system that works and keeps the game healthy and vibrant and entertaining as it is now. We'll see what happens, but I'm not looking for a fight."
Contact Frank Seravalli on Twitter: @frank_seravalli