Loup cautiously dealing with forearm strain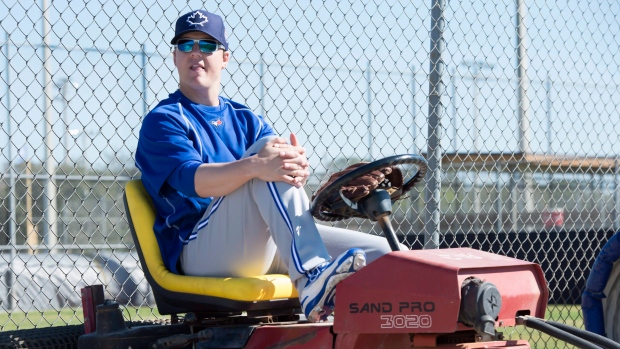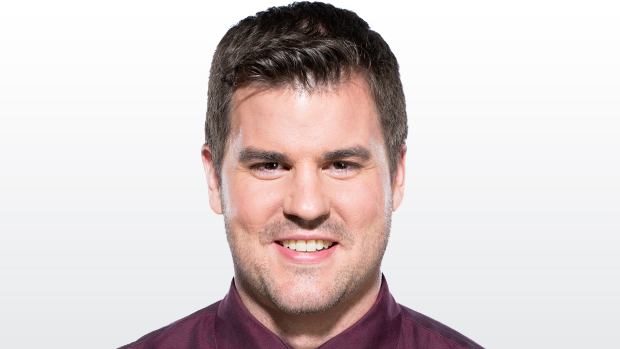 DUNEDIN – Aaron Loup threw on Thursday morning after a prescribed five days of rest as he works his way through a left forearm strain.
He briefly played catch with head trainer George Poulis. Afterward, Loup didn't exactly offer a ringing endorsement.
"For the most part it felt good; still felt it a little bit, but it's definitely a lot better than where it was," said Loup.
The problem developed last Friday when Loup threw his first session of live batting practice.
"It started tightening up a little bit and then I got underneath a slider and it kind of wrenched, tightened up on me," said Loup. "I threw another fastball, felt it again and then I shut it down."
Loup immediately underwent tests, which have drawn the preliminary conclusion that he's dealing with a flexor pronator issue. He didn't pick up a baseball between Saturday and Wednesday. On Thursday he threw 25 times to Poulis from a range of 45 to 60 feet.
"I still feel it a little bit so I don't know if they're going to want me to throw again or if they're just going to want me to rest some more," said Loup.
Asked to point on his arm to the location of the pain, Loup landed on a spot just below the inside of the elbow. The reporter didn't want to say the dreaded phrase; neither did the pitcher. The question, however, had to be asked. Loup admitted the prospect of Tommy John elbow ligament replacement surgery had entered his mind.
"At least not at the moment I'm not worried about it," Loup said. "I was worried about it at first, but the more we seem to go, it's getting better."
Loup hasn't had an arm problem since reaching the big leagues. In fact, he said his left arm has been healthy since a shoulder impingement while with Single-A Dunedin in 2011. Loup hadn't yet dropped down; he still had an over-the-top delivery at the time.
In three full big league seasons, Loup has posted an ERA of 3.11 over 228 appearances and 211 innings.