Lupul has Thursday deadline for 2nd medical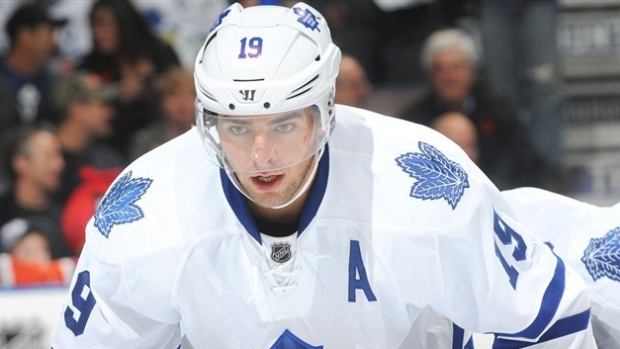 Toronto Maple Leafs forward Joffrey Lupul has until Thursday at 5pm et to get a second medical opinion from the NHL Players' Association if he believes himself healthy enough to play this season.
Lupul last played in February 2016, when his season ended due to a sports hernia injury. He spent all of last season on long-term injured reserve and failed his medical upon reporting to training camp with the Leafs last season.
Lupul sparked a controversy on Sunday night, when he posted a photo of himself snowboarding on Instagram with the caption "All work is what?" He later commented "I'm ready…just awaiting the call," prompting followers to question his failed physical days prior. In response, Lupul wrote, "Haha [sic] failed physical? They cheat, everyone lets them."
He later deleted the second comment.
As per the collective bargaining agreement, any player who fails a physical with their team has the right to get a second medical opinion from the player's association. TSN Hockey Insider Pierre LeBrun reported, as of Monday, Lupul had not filed for one.
Postmedia's Steve Simmons reported on Monday night that he understands Lupul does not intend to play this season and is unlikely to challenge the medical report.
The 33-year-old is entering the final season of his five-year contract and carries a $5.25 million cap hit. The Maple Leafs currently plan to have both Lupul and Nathan Horton placed on long-term injured reserve, which would leave the team with just under $6 million in cap space for the season.
NHL deputy commissioner Bill Daly said Monday the league was not in a position to comment on the situation, but added that could change. The Maple Leafs could face discipline for trying to shelve Lupul's cap hit if he's deemed healthy.