Making sense of Domi, Galchenyuk swap for Habs
The Montreal Canadiens traded Alex Galchenyuk to the Arizona Coyotes on Friday but that wasn't the surprise – a years-long usage battle finally bubbled past the point of no return. It's the return that caught the hockey world off-guard: a classic change-of-scenery, straight-up swap for Max Domi, TSN Senior Hockey Reporter Frank Seravalli writes.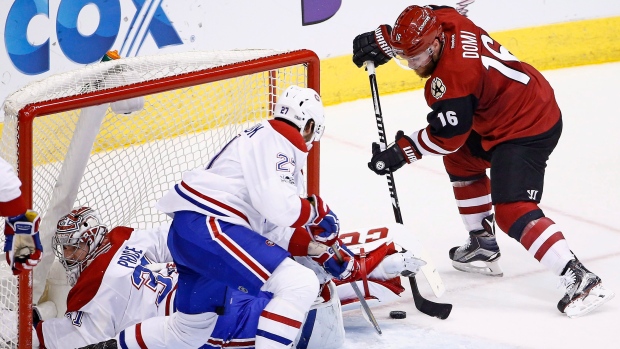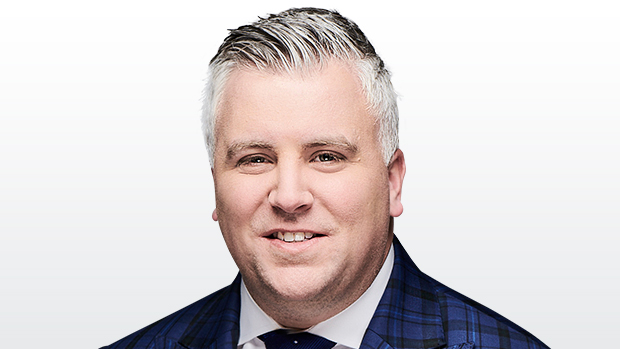 Tie Domi will now be cheering for the Montréal Canadiens.
That isn't the only thing that Habs fans were having a tough time wrapping their heads around on Friday night.
The Canadiens traded Alex Galchenyuk to the Arizona Coyotes. That wasn't the surprise – a years-long usage battle finally bubbled past the point of no return.
It's the return that caught the hockey world off-guard: a classic change-of-scenery, straight-up swap for Max Domi.
That's it. Nothing else to it, no conditional pick or future consideration – resulting in a move that gave Montrealers flashbacks to GM Marc Bergevin's last high-profile one-for-one repêchage: P.K. Subban for Shea Weber.
This one, at least, does not have a four-year age disparity.
On paper, Domi-Galchenyuk does make some sense – as much as two stylistically-disparate players can be compared. Galchenyuk, 24, is one year older than Domi and they have identical career points-per-game (0.61) ratios.
Domi, 23, is a restricted free agent and the Canadiens could announce his contract extension as soon as Saturday afternoon when Bergevin takes the podium at Bell Centre. He is under Canadiens control for at least the next four seasons, while Galchenyuk will be a pending unrestricted free agent in two seasons when his $4.9 million hit comes off the books.
And Domi was ranked 18th on TSN's latest Trade Bait board earlier Friday, followed by Galchenyuk right behind him at No. 19. Both players were anxiously awaiting fresh starts.
After those commonalities, the trade becomes more difficult to boil down from a Canadiens perspective. Because it was hard to escape the feeling on Friday night that Bergevin was again on the wrong side of the skill quotient of a sizable transaction – much in the same way he was with Subban. Domi is decidedly less dynamic than Galchenyuk.
Coyotes GM John Chayka summed it up in a conference call with reporters: "Quite frankly, there's very few of these guys" like Galchenyuk.
That isn't to make a saint out of Galchenyuk now. He certainly had his listless moments in Montreal, more so in the last 16 months since Claude Julien was hired. He had the most to gain out of Julien's hiring, he was promised a look at centre, and Julien kept him there for all of two periods in his first game behind the bench. The Galchenyuk experiment at centre – where he so clearly felt he was best suited – didn't last very long under Julien.
Chayka hinted the Coyotes will plan to use Galchenyuk at centre. They hope they can find the same spark that the St. Louis Blues got out of Brayden Schenn last season when they made him a full-time centre out of another player who swore he could play down the middle but rarely got a consistent shot with the Philadelphia Flyers.
"He's had success playing the centre position," Chayka said of Galchenyuk. "I don't think we'd make this trade if we didn't think he had the ability to play centre."
Maybe most importantly, there is a premium in today's NHL on goals and Galchenyuk could score. Domi has 36 goals in 222 career games; Galchenyuk netted 30 in the 2015-16 season alone.
That goal-scoring prowess literally holds him a place in Canadiens lore. Galchenyuk collected 101 goals before his 24th birthday, the fifth most in franchise history – 13 more than Rocket Richard. Three of the four guys ahead of him on that list are Hockey Hall of Famers: Henri Richard (116 goals), Bernie Geoffrion (127), Guy Lafleur (131).
Galchenyuk was coming off a career-worst shooting year at 8.9 per cent. He finished with 19 goals, but if Galchenyuk hit at his previous career average of 13.3 per cent, he would've hit 28 goals.
Chayka called Galchenyuk "another elite young player" to add "to our core group."
Not many would say Domi has the same "elite" ceiling as Galchenyuk. He has scored nine goals in each of his last two seasons – and four of his nine goals this year were empty-netters. He would have been hovering around 50 points in each of his first three NHL campaigns if not for an injury-plagued sophomore slate. That is consistent. The difficult part of the assessment is in how much the Coyotes' lack of success and depth has clouded Domi's potential. He has been an upper-echelon primary assist producer.
Really, it all depends how the Habs want to deploy Domi. That was their trouble with Galchenyuk.
Maybe the Canadiens view Domi as a centre, the same way they viewed Jonathan Drouin before acquiring him from the Tampa Bay Lightning. Domi took 412 draws last season and won 44 per cent of them but his production seemed to wane when he played down the middle. He would be another undersized option to cram in at the pivot position
Maybe the Canadiens plan to draft Filip Zadina at No. 3 overall next week, which would certainly make up for some of that dynamic scoring touch lost. Maybe Bergevin has more up his sleeve.
Beauty, of course, is in the eye of the beholder. It's clear that Bergevin's view of how he wants the Canadiens to look is different than the high-skill, high-speed trend of today. His recent trade track record says that, putting a priority on players who play with an edge, from Andrew Shaw, Jordie Benn and Nicolas Deslauriers to Weber and now Domi.
Only time will tell if this one-for-one swap is more kind.
Contact Frank Seravalli on Twitter: @frank_seravalli​