Making sense of Oshie trade
T.J. Oshie said if you would have asked him last summer, he thought he would have retired as a St. Louis Blue. One year later, after a third straight first-round flameout, he knew change was on the horizon. It was the elephant in the room. TSN Senior Hockey Reporter Frank Seravalli tries to make sense of the trade.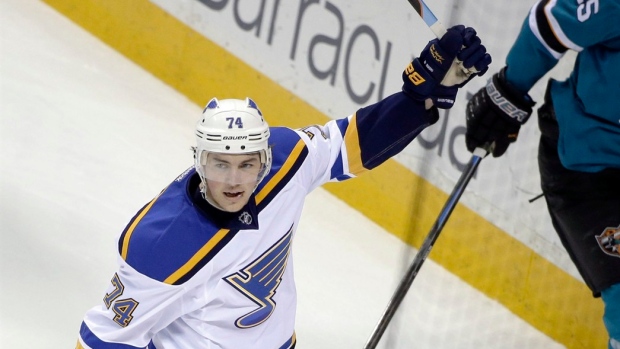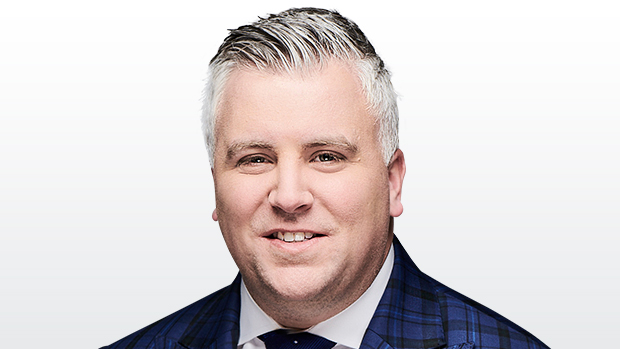 T.J. Oshie says that if you would have asked him last summer, he thought he would retire as a St. Louis Blue.
One year later, after a third straight first-round flameout, he knew change was on the horizon. It was the elephant in the room.
Oshie braced himself after coach Ken Hitchcock was retained by the franchise. The Team USA star just wasn't as guarded on Thursday, despite the incessant rumors of a Blues shakeup, just before the American Fourth of July holiday weekend.
"I thought something would possibly happen at the draft," Oshie said on a conference call with reporters. "After a couple days, I just figured that I'd be in St. Louis. My initial reaction was a little bit of shock, even though I knew it was a possibility."
Oshie was dealt to Washington on Thursday in exchange for a package including winger Troy Brouwer, goaltending prospect Pheonix Copley and a 2016 third-round pick. The move sent shockwaves throughout the Blues organization, shattering a core that grew up together in St. Louis.
Oshie, 28, spent the last decade with the Blues franchise since being drafted by Jarmo Kekalainen 24th overall in 2005.
He was front and centre of a group that averaged a league-best 108 points over the last four seasons, but failed miserably each spring in the Stanley Cup playoffs. Only once, in 2012, did the Blues break through past the first round – only to be swept by the Kings in the west semifinals.
"We haven't had the success we wanted to have," Blues GM Doug Armstrong said in a conference call. "That isn't a reflection of one player, but you have to make adjustments."
Sizing up the trade, it is impossible to argue that the Blues are better Thursday than they were on Wednesday.
Despite rumblings of the offer sheet possibility for restricted free agent Vladimir Tarasenko - the Blues vowing to match any offer sheet - Oshie was not dealt for salary-cap considerations. Oshie and Brower have cap hits within $500,000 of each other.
Oshie averaged north of 56 points per season over the last three full seasons. Brouwer, 29, is one year older than Oshie and duplicated his career-best point production (43) over 82 games last season. He has three 20-goal seasons on his resume, plus hit 17, 18 and 19 in other years.
Brouwer makes the Blues different, not necessarily better. He fits a mould closer to the hard and heavy style Hitchcock loves to play - which is sure to raise eyebrows considering how thin the ice was Hitchcock skated into the offseason on.
"We're getting a different style of player," Armstrong said. "We're getting a consistent 20-goal scorer. Those guys are valuable in the league. We're getting a real big, big body that can play. T.J. is good also. These are just different style of players. We probably have more players like T.J. than we do like Troy, so that will explain it."
Armstrong wants the Blues to be able to "wear teams down on a nightly basis." In the Western Conference, he said, you have to play with "size and weight."
"I just think that size is something you can't teach," he said said. "It makes us a more difficult team to play against."
Brouwer won a Stanley Cup in Chicago in 2010, and has skated in nearly as many playoff games (78) than the entire Blues former first line of Oshie, David Backes and Alex Steen combined (80).
Oshie wasn't the only Blue to not perform during the playoffs, but he was one of them. He finished his tenure in St. Louis with just nine points in 30 games.
Armstrong said he shopped Oshie to all 30 teams. The return was not plentiful for a highly skilled player in the prime of his career - and he's the perfect fit for a talented lineup in Washington. Oshie said he would be like "a kid in a candy shop" if given the chance to play with the likes of Alex Ovechkin, Nick Backstrom, Andre Burakovsky and Marcus Johansson.
There's nothing not to like about the deal for Washington, especially considering Oshie comes with only a marginal cap bump.
There are just a lot of questions unanswered in St. Louis. Armstrong said this trade was not a setup for a subsequent move, leaving many shrugging.
"I think this certainly solidifies our group of nine forwards," Armstrong said. "Our defence is done. Our goaltenders are done. We're still active and maybe looking to add another piece or two … I never say never … they're [possible trades] just not at the higher level; it would just be filling out our roster."