Manziel's Spring League roster revealed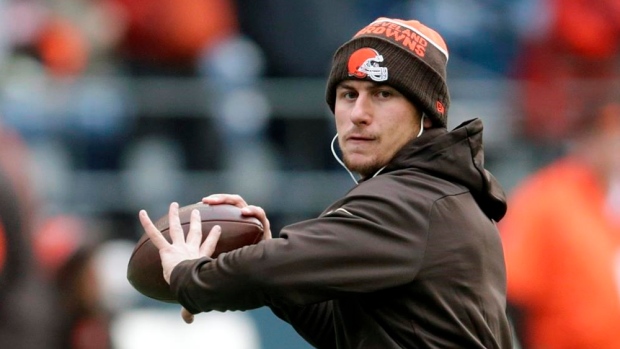 The Spring League rosters have been unveiled and Johnny Manziel has been named to the South roster along with former NFL players Javontee Herndon, Ben Tate and Chase Ford.
Manziel is one of two quarterbacks on the South roster, along with former East Carolina University backup Cody Keith. Keith, 26, attempted just 11 passes in his collegiate career.
Herndon is lone receiver on the roster with experience in an NFL game. He appeared in eight games with the San Diego Chargers in 2015, posting 24 receptions for 195 yards. Receivers Greg Childs, Dennis Parks and Antwan Goodley all have experience in training camps, but never made a 53-man roster.
Tate, 29, spent four seasons in the NFL from 2011-2014. The running back posted a career-high 942 rushing yards as a rookie in 2011 with the Houston Texans. He spent the 2014 season splitting time with the Cleveland Browns and Minnesota Vikings and has been out of the league since.
Ford was a tight end with the Minnesota Vikings for two seasons from 2013-2014. He posted a career-high 23 receptions for 258 yards in 2014 but was cut following the season without appearing in a game.
The South team will be coached by Terry Shea, who spent one season as the Chicago Bears offensive coordinator in 2004. The 71-year-old also spent seven seasons as a quarterbacks coach in the NFL from 2001-2008.
The two-week Spring League season begins on April 7. The league released a message from their CEO on Wednesday morning noting the rosters are not official until March 29.
"Rosters are not considered FINAL until the selected player(s) report on March 29th," the statement said. "In the days ahead, we will continue to augment our personnel, and continue to do so, on an as needed basis, following the aforementioned report date."