Maple Leafs are on Nash's 12-team trade list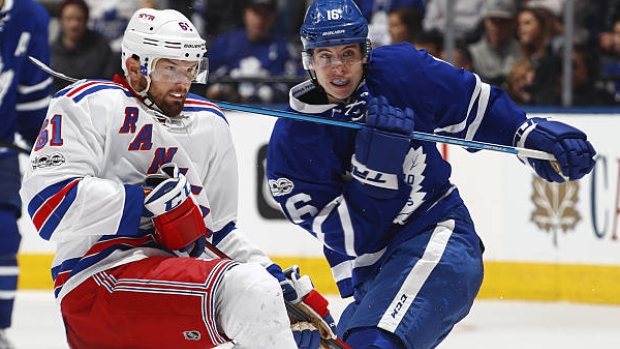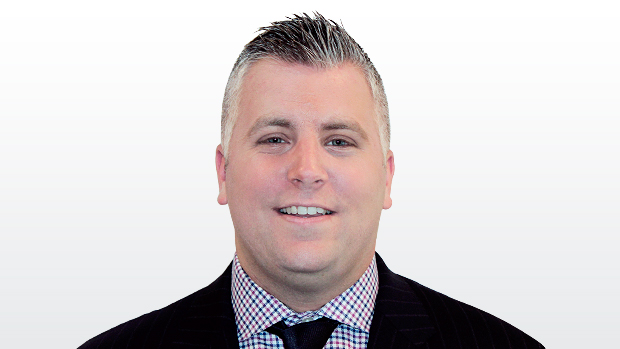 The Toronto Maple Leafs may be a long shot to land Rick Nash, but they are one of the 12 teams on the New York Rangers winger's approved trade list, TSN confirmed on Monday.
Nash, perhaps now the most sought-after player ahead of the Feb. 26 trade deadline with the Rangers' imminent sell-off, was asked by the club to submit his trade list at the beginning of the month. He can block a trade to any of the 18 teams not on his list, according to the modified no-trade clause in his contract.
"I included the teams that I think have the best chance of winning the Stanley Cup and are also places I think would be good for my family," Nash told the New York Post over the weekend. "And, yes, that does include teams in Canada. I'm not excluding that as a possibility."
It remains unclear which other Canadian teams, if any, are on Nash's list. The Nashville Predators and Dallas Stars are considered to be the front-runners for Nash's services and both are believed to be on his approved list.
One reason Nash may not be a fit for Toronto is the Leafs already have three "rental" players of their own in James van Riemsdyk, Tyler Bozak and Leo Komarov – all of whom do not have a contract for next season.
But Nash's ties to Maple Leafs brass are why people continue to connect the dots to Toronto. Nash helped Team Canada to two Olympic gold medals in Vancouver and Sochi under the guidance of head coach Mike Babcock. He also starred for the OHL's London Knights for two seasons under then assistant coach and co-owner Mark Hunter, who is now the Leafs' assistant GM. There is undoubtedly plenty of respect for Nash there.
Nash, 33, is in the final season of an eight-year, $62.4 million deal that he signed with the Columbus Blue Jackets. The Brampton, Ont., native has 17 goals ¬– including 14 at even strength – and 27 points in 56 games for the Rangers this season.
Winnipeg, Boston, San Jose and Tampa Bay have all reportedly expressed interest. Teams not believed to be on Nash's list have also reportedly contacted his agent, Joe Resnick of Top Shelf Sports Management Inc., to inquire about the possibility of landing him.
"I'm not going to include 30 teams, but I would take a look if that came up," Nash told the Post. "I was asked to pick a certain number of teams, but I don't want to say anything is off limits."
Contact Frank Seravalli on Twitter: @frank_seravalli