Leafs bringing 'enhanced focus' to defensive game before facing Columbus in qualifiers
The Maple Leafs will play their first meaningful hockey game in nearly five months on Sunday, when they open their qualifying-round playoff series against the Blue Jackets as Toronto looks to strike a balance between a defence-first mindset while maintaining their offensive prowess, Kristen Shilton writes.
'He hasn't missed a beat': Matthews silences conditioning concerns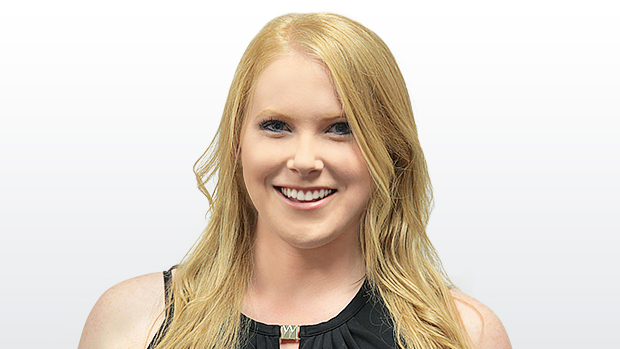 TORONTO — The Maple Leafs will play their first meaningful hockey game in nearly five months on Sunday, when they open a best-of-five qualifying-round playoff series against the Columbus Blue Jackets. And it's a night rookie Nick Robertson will be unlikely to ever forget, as the 18-year-old projects to make his NHL debut for Toronto.
"I believe he's prepared and ready for it and that's why we're confident in putting him in," head coach Sheldon Keefe told reporters on a Zoom call Saturday from the Eastern Conference hub at the Royal York Hotel. "I told him the Montreal game we played in exhibition [on Tuesday] was a good step for him to get some good experience, [while] just reminding him that it's going to be a lot harder starting tomorrow, and he's got to be prepared for that and we're anxious to see how he can handle it."
Drafted in the second round, 53rd overall, by Toronto in the 2019 NHL Entry Draft, Robertson is coming off a sensational 55-goal season with the OHL's Peterborough Petes, and was the lone player without any professional experience invited by the Leafs to their Phase 2 voluntary workouts and Phase 3 training camp.
Keefe has had Robertson situated on the team's third line with Kasperi Kapanen and Alexander Kerfoot for weeks, and in Tuesday's preseason tilt Robertson notched one assist in 10:11 minutes of ice time. Still, Keefe had previously sidestepped confirming whether Robertson would play on Sunday, opting to leave his options open until the last minute.
Robertson himself didn't speak with the media on Saturday, but reflected on his preseason performance in Wednesday's availabilities, sharing that, "my confidence level is getting higher and higher each day. The exhibition game last night, it just proves to myself that I can keep up with [NHL players]. I've got a lot to learn but I definitely made an impact and I can learn a lot still and as time goes on, I'll definitely mature for sure."
Now that the Leafs have seemingly settled on personnel for the play-in opener, attention turns entirely towards the Blue Jackets, and Toronto's attempt at matching that team's defensive acumen.
When the NHL's regular season was shuttered by the COVID-19 pandemic in mid-March, Columbus was giving up the third-fewest goals in the league at 2.61 per game, while the Leafs were allowing the sixth-most at 3.17.
Since Phase 2 workouts began in June, Keefe has been harping on his club about the importance of a defence-first mindset, and can see now how it's begun to sink in.
"There's a lot of detail and structure that we've gone through, but really what we're just looking for is the mindset of putting in the effort and prioritizing [defence] as an important thing that we need to have to be able to give ourselves a chance to win," Keefe said. "So that's really where our focus has been and I fully am expecting our players are going to perform in that manner."
"I think as a group, we have to understand the importance of playing defence," agreed Morgan Rielly. "I think we do that when we have the puck and are able to turn it up quickly and break out quickly and I think we know what they like to do and how they like to play so now it's on us to go out and execute. We feel comfortable with what we've established as game plans and obviously in Game 1 we're going to try to implement that."
But defence will be only one pillar of Toronto's success. The Leafs' bread and butter has long been their offensive prowess, evidenced by their averaging the third-most goals per game (3.39) before the NHL's pause.
The trick now is balancing equal efforts on both sides of the puck.
"We can't lose sight of who we are as a team and we need to be really good offensively here because we are playing a team that makes it very hard on you defensively," Keefe said. "So if we're not sharp and don't have a good plan offensively, it's going to be tough for us. We can be as good as we want defensively, but if we don't find ways to score, then it's going to be tough to win."
More than anything though, Sunday will mark an opportunity for Toronto to be in true competition again. After weeks of scrimmaging against one another, and talking so much about Columbus, even Rielly couldn't resist pointing out his answer on Saturday was "boring," something that will change after Game 1. There will be an outcome to build off of. Keefe only hopes it's a move in the right direction.
"Our group has been really focused, particularly as we've gotten here into the bubble and you narrow your focus a little bit more on your opponent," he said. "And there's the fact that the real games are coming. So we've seen an enhanced level of focus and effort that way, and that's been very positive for us. But we're just excited to play meaningful games here now. It's been a long road."