Matthews eager to earn his spot with Team North America
Top pick opened camp as the 13th forward, but he'll be a big part of the team's plan if early praise from coach Todd McLellan is any indication, Frank Seravalli writes.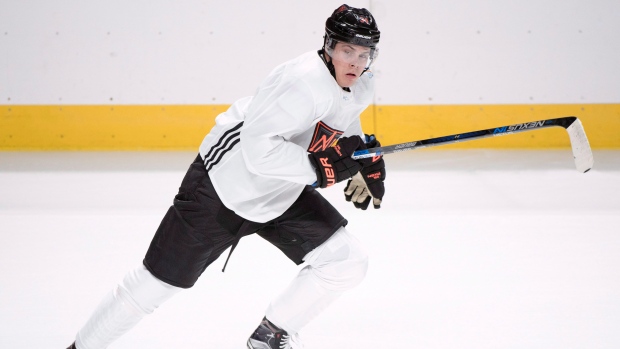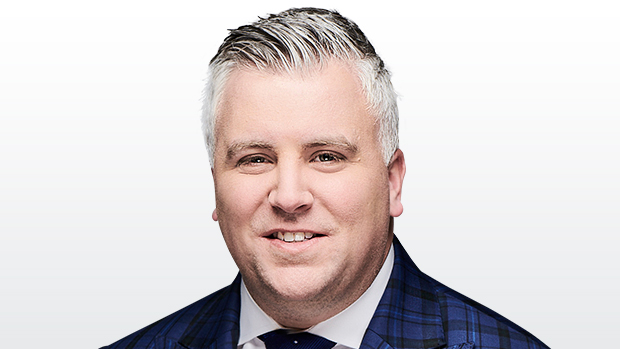 MONTREAL — Auston Matthews was not surprised when he saw his name posted as the extra forward ahead of Team North America's first training camp practice at the Bell Centre this week.
He didn't arrive expecting to be handed a starring role — even as the much-hyped No. 1 pick.
That's not really a big deal on this team. Matthews was the third No. 1 overall pick on his line alone when he rotated through with Nathan McKinnon and Ryan Nugent-Hopkins. Team North America is home to five of the last six top picks (sorry, Nail Yakupov).
"Right now, I'm the youngest guy here, the 13th forward," Matthews said Tuesday. "Everybody here has experience in the NHL and I haven't, so I definitely need to earn my way up the lineup. I'm happy to be here. I want to earn as much ice time as I can and I want to get better as the tournament goes on."
Cutting away from the hyperbole, there is no way to set a realistic expectation for Matthews in the upcoming World Cup of Hockey — even though the Maple Leafs and Leafs Nation will be salivating during the two-week preview.
No one, not even Matthews, can offer even the faintest guess at his impact.
The truth is that Matthews' introduction to the big time will be just as unique as his path to the NHL. No top pick since Eric Lindros played for Canada at the 1991 Canada Cup has dipped their toe into the deep end like this to start their career.
Team North America head coach Todd McLellan called the rise in competition level awaiting Matthews "immense."
"He's going to experience the world's best right off the bat," McLellan said. "He's played against some really good players at the world junior, [pro] and world championship level, but never as concentrated per country as it is right now.
"It's baptism by fire. But just being around him for two days, he's very capable of handling that."
Despite his initial slot as the 13th forward, Matthews will be a big part of North America's plans moving forward if McLellan's praise after just two days is any indication. Matthews skated on a regular line with those same players on Tuesday and took shifts on the power play.
"He's done a really good job," McLellan said. "The Leafs will have a really good player for many, many, many years."
McLellan had one word to describe Matthews: wow. The Oilers' coach said the Leafs prospect shares a lot of characteristics with Edmonton star Connor McDavid.
"They are different players, but the wow factor, the maturity, the size, the strength, the poise with the puck, the ability to pick up concepts really quick," McLellan said, pointing out some similarities. "And for me, he's not intimidated at all by any of the players that are out there."
There will be hiccups and mistakes for Matthews. The coaching staff is expecting that - even for the most skilled and experienced Under-24 players.
McLellan said the key for Matthews will be to stop "asking for permission."
There was a moment in McDavid's third game last year, McLellan recalled, where he stopped tip-toeing around and let loose. McDavid's first two games, in St. Louis and Nashville, showed flashes of brilliance, but no sustained control of the play. That changed during a stop in Dallas, which, not coincidentally, was the site of his first NHL goal.
"He was less respectful to the league and to his teammates — in a good way — and I think he just went and played," McLellan explained. "From there on, he realized that he could do it and be himself. I think young players need to give themselves permission at some point to excel."
Buffalo Sabres centre Jack Eichel said that's easier said than done, even if he scored in his first NHL game.
"That helps," Eichel said, laughing.
But Eichel said there was a certain "feeling out process" that came along with last season, aided by a full training camp and preseason. Matthews will have just three World Cup exhibitions before playing for keeps on Sept. 17.
"It's like 'Wow, I'm in the NHL,'" Eichel said. "You're stepping up against guys you've watched your whole life. It's a little weird at first, but you get used to it. After you get used to it and you realize you can play and make an impact and be the player that you are, that's when you succeed. It's what makes you successful. You're your own player for a reason. You got yourself here playing your game.
"I think it's important to stay true to who you are as a player."
Matthews has deference to his teammates who have already accomplished more, but it sounds like he may need less coaching than McDavid to stop asking for permission to fly.
"I want to go out there and play and not take a backseat to anybody," Matthews said. "You know, I want to just do what I do, and I'm pretty comfortable doing it … It's the top of the top. I've never played at this level. There's going to be a little adversity, but I think it's going to help in the long run."
Contact Frank Seravalli on Twitter: @frank_seravalli